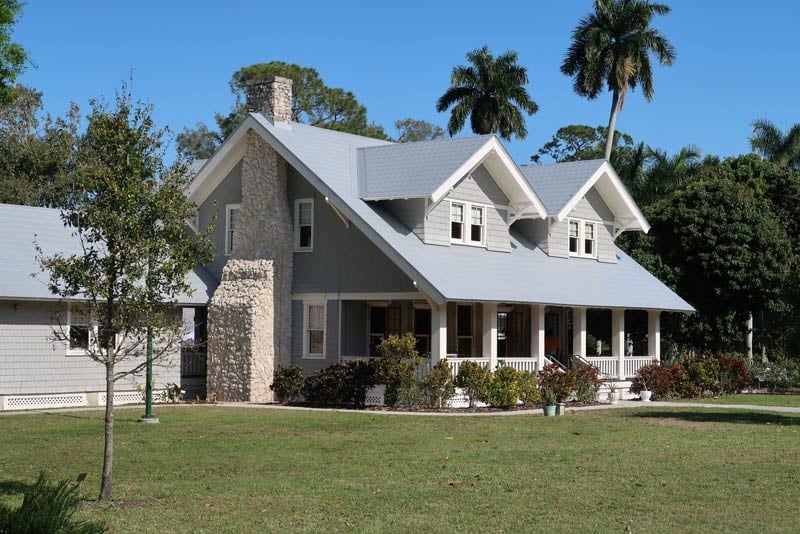 Do you feel like you have outgrown your home, yet you don't have much desire to re-enter Seattle's real estate market, where contingencies are waived and homes can go for hundreds of thousands of dollars over asking price?
The solution may be to adapt your current home to meet your needs.
Sometimes that can mean a simple re-working of the existing layout. Sometimes, if space is running short, it can mean converting an unfinished basement to a living space. However, the most satisfying solution (and the one that will likely add the most value to your home) is to add a second story.
What are the types of second-story additions?
A second-story addition can sometimes mean finishing an attic space, often by adding dormers. Or, in more extreme examples, it can mean completely removing your roof and adding an entire new level to your home.
Attic conversion
If you go with the attic conversion option (sometimes called a "half-story addition"), you will likely end up with vaulted ceilings and possibly roof beams that bisect your room. The minimum ceiling height for bedrooms is 7'-0" and can slope down based on a percentage of square footage, and the ceiling height in bathrooms can be 6'-8" with additional requirements for height at fixtures. Dormers can help you achieve this required ceiling height.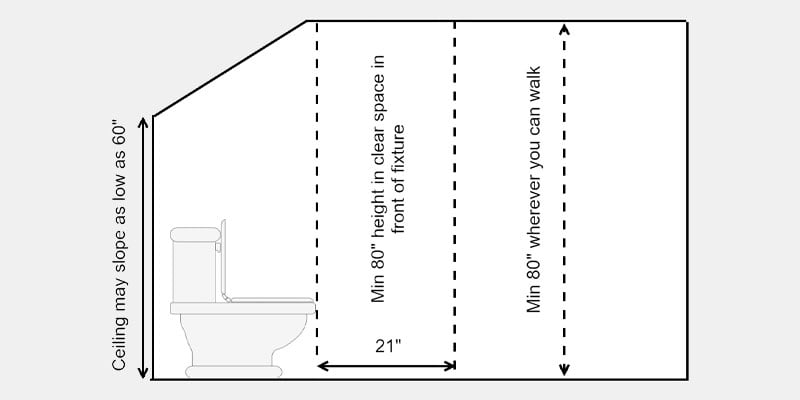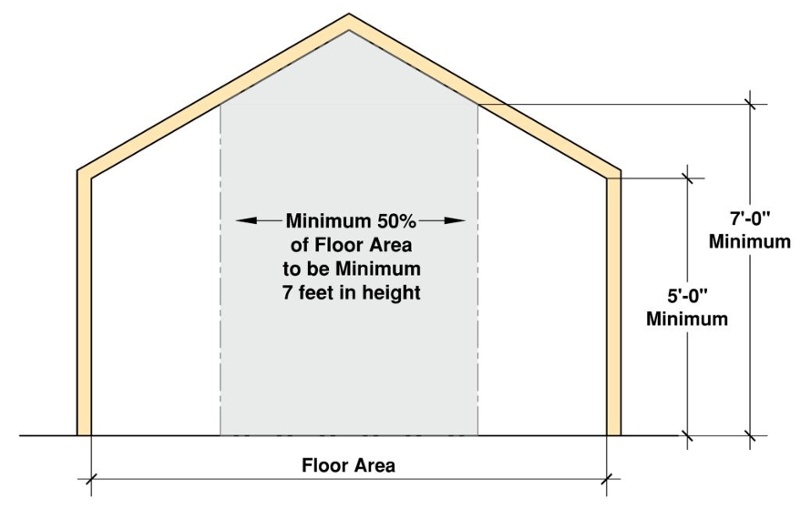 Full second-story
A full second-story addition will have flat ceilings and thus will offer more usable living space than a half-story addition and will have its own new attic that you can use for storage. However, you will have to add a new stairway, which cuts into your first-floor living space.
Benefits of adding on versus moving
First, I have to say that adding a second story, even doing a dormer addition, is not for the faint of heart. It usually involves structural engineering and retrofitting your entire home to today's seismic and safety standards. It is an expensive process, and it is one of the more disruptive remodeling projects you can take on.
That said, adding a second story can have very real benefits. Here are a few of the reasons our clients and others I've spoken to have chosen to go this route:
You can avoid buying a new home: As I mentioned in the introduction, this is a big reason folks choose to add on, especially in cities like Seattle, where inventory is tight and the real estate market favors sellers. If you have tried unsuccessfully to bid on other, larger homes and are simply fatigued with the whole house-hunting process, then adding on may start to look like a better option.
You can continue living in your neighborhood: If your kids are finally settling into their school, you've gotten to know your neighbors, and your current neighborhood offers you a short commute to work, then moving may not be the best option.
You can preserve your outdoor space: Building out rather than up (such as adding a new wing to your house or a new two-story addition) can be less expensive, but it also cuts into your yard space. Adding a new second story allows you to gain square footage without losing your outdoor turf . . . and without the hassle of moving.
You can maximize the value of your property: There is a reason why new homes in higher-priced cities like Seattle are often designed to the maximum square footage allowed by the zoning and building codes. It's because larger homes in a given area tend to be valued more. Adding a second story can allow you to maximize the resale value of your property.
The steps to add a second floor to your home
1. Determine the Rooms You Need to Add
Survey your current situation
The first step to a second-floor addition project is to determine the exact needs of your family. Be sure to involve the entire family in this stage so that everyone can voice their needs. If you have children who aren't old enough to articulate their needs, try to observe how they interact with the current space.
Keep your home's interior design in mind
Another critical factor to consider is your home's interior and exterior style.
The interior design includes the floor plan and how the living space flows. If the layout limits the first floor's functionality, then incorporate your ideas into a second story.
Your home's exterior is important, too
The exterior includes the landscape, the walls, and the roofing, just to mention a few aspects.
If you've always felt that your home doesn't reflect your personality and preferences, this is your chance to update it. Adding a second story usually involves significant cosmetic changes to the existing level, giving you an opportunity to change your home's overall look.
Talk your ideas over with your design team
After determining the rooms to add to the second floor, you can assess your house's potential. Then, you can discuss those opportunities with your design team.
For example, you could consider adding a room above an area on the first floor like the garage. It makes adequate space for an additional square room with a gabled roof.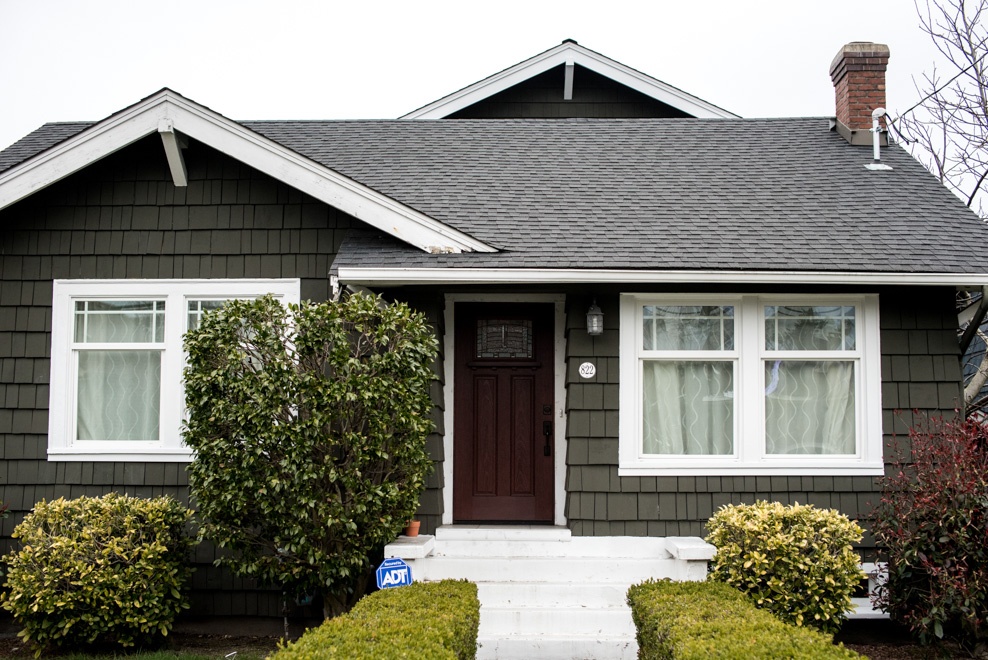 Seattle-Area Additions and Whole-House Remodels
Plan to repair your home's existing issues
Consider the addition an opportunity to amend or repair any issues your house may currently have.
During the process of designing a second story, prioritize upgrades and replacements that make your living space more comfortable.
These include:
A small attic space that can be improved by adding a new raised roof
Small bathrooms and kitchens
Outdated bathroom and kitchen amenities like showers and vanities
Awkward shaped rooms
Big rooms with wasted space where you can apply zoning to increase functionality (such as adding closets or en-suite bathrooms to the primary bedroom
2. Come Up with a Budget
You've probably had a rough budget in mind throughout the entire process so far. After all, a home addition is a costly endeavor, and cost will no doubt drive some of the decisions you made in Step 1 above.
That said, now that you have a better sense of the scope of the project you'd like to tackle, it's time to start gathering some more accurate budgeting information. From this point on, your estimated building costs will be a constantly evolving part of your decision-making.
Gather ballpark estimates
Now that you know what you want, it's time to get a better sense of how much it will cost. Articles and estimates that you find on the web can give you a general sense of building costs, but I recommend you go right to the source and start asking local builders. Some, like CRD, publish pricing guides, but most builders will be able to give you a rough estimate of what a project like yours usually costs.
Get on the phone, send some emails, and make inquiries. Be wary of any estimates that are outliers, especially ones that come back much lower than the norm.
At this stage, you won't have a design yet, so these estimates will be necessarily vague, but they will help you determine how much you can afford.
Create a financial plan
At this point, I recommend that you create a more realistic budget and financial plan.
Creating a detailed financial plan will help you better assess your project's potential from a financial standpoint and allow you to determine how much cash flow is required to make the addition happen.
Even if your home addition project has been in the works for years now, it never hurts to update your estimated budget. After all, construction prices do tend to rise over time, sometimes quite dramatically, as we have seen in 2021.
Talk to your mortgage broker or banker
If you plan on financing the home addition project and expect that it will require a loan, be sure to talk with a qualified mortgage broker or banker. They'll have a better sense of how much you can afford for a new structure based on factors like the value of your property and your existing debts.
I also recommend comparing different estimates from builders before choosing one. For example, estimate A might come back $50,000 less than estimate B - but only because Estimate A is proposing workmanship substantially below industry standards. This is not in the best interest of either party down the road; make sure that you're clear on what building costs include before making any decisions
See also: 11 Ways to Finance Home Remodeling
3. Design the Addition
A second-story addition is a complicated project and requires the skills of a professional interior designer or architect. Your design team may even need to bring on an engineer to ensure that your new second story is adequately supported.
Choose a standalone architect or a design-build company that has architects and designers in-house.
This process starts by reviewing floor plans and discussing your preferences based on your budget.
The design process should focus on the needs and wants you and your family came up with in Step 1 above.
3-D modeling software or virtual-reality technology is a great way for you to visualize your project before it's built. Physically reviewing materials and finishes will also give you a better picture of the final design. Don't be afraid to suggest alterations or additions.
Make sure your architect or designer is attentive to detail and points out issues you may not notice yourself. These can include innovative ideas of revamping the roof or better utilizing the attic space.
See also: Should I Hire an Architect or Choose Design Build?
4. Hire a Contractor
It's now time to start your search for a contractor. Finding one you can trust is one of the most critical steps in a successful second-story addition project.
If you opted to hire a design-build company, you can skip this step because the same team that designed your second story should be the company who builds it too.
If you didn't hire a design-build company, then you will need to take your building plans to various contractors to get bids. A contractor should have significant experience in residential construction and should also have built projects like yours before.
When looking for a capable candidate, you need to know the main tasks that they should undertake to add the square footage to your one-story home.
The contractor should be familiar with your city's and state's construction guidelines and adhere to them.
You need to make sure that they have interpreted your needs and vision meticulously. Moreover, the new space design should be within the budgetary limits that you submitted to them.
Other qualities to look out for include:
A good communicator: He or she should be able to offer timely and honest feedback regarding the progress of the project
A great listener: The builder should carefully attend to your interests and put them first
A skilled carpenter: A creative contractor's team will be able to make the old house and the second-story addition look cohesive
You should thoroughly research the contractor's reviews and check his or her credentials, insurance, and licensing.
See also: Guide to Hiring a Remodeler
6. Be Present During Project Implementation
You're an essential element of the process of adding a second story to your home.
Although you've hired the best team, you should consider yourself a key part of the team. As the homeowner you owe it to yourself to ensure the work is done correctly and you get value for your money.
Your designer and contractor will also need you on hand when making decisions on things like minor design adjustments.
More importantly, you need to love your new house, so putting your heart into it and investing quality time will go a long way. Your presence in the process will add both monetary and sentimental value.
Addition projects are no small feat, but if you're willing to put in the time and effort upfront, they'll be worth it!

Featured Image: Unsplash by Sieuwert Otterloo
Guide to Hiring a Remodeler
This comprehensive guide walks you through all the steps of choosing who will design and build your project, vetting remodeling companies, and ensuring that you have the best experience.