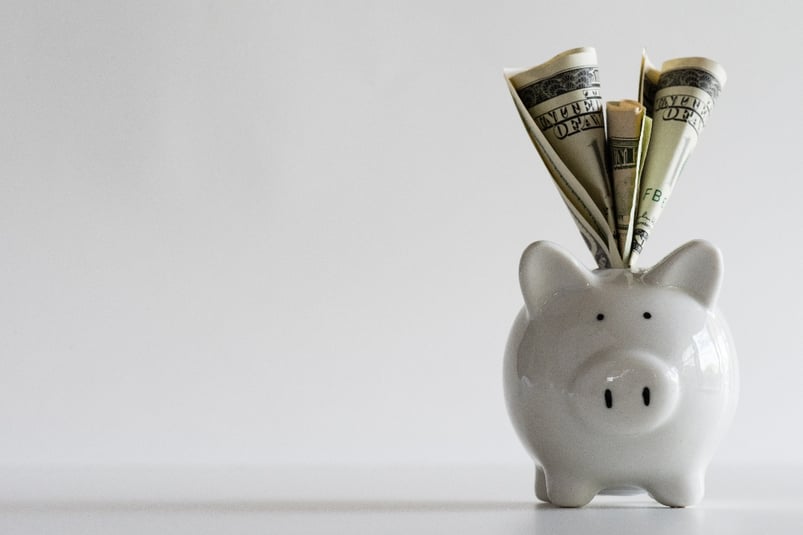 A version of this article appeared in the Seattle Times.
Owners finance home remodeling projects in many different ways, from using savings to borrowing from a 401k to bank loans. Read on to learn about 10 of the most common avenues to pay for your dream remodel and get our list of the top 4 construction loan financing contacts in the Seattle area.
Before we get started let's stop and think about remodeling costs and what price you should expect for your project. In recent years, the cost of remodeling has skyrocketed. Before the pandemic, a bathroom remodel with an established design-build company could range from $30-$60k. These days, costs have nearly doubled. We wrote about the rising costs in another blog that you can check out here.
It's also important to mention how you can find out how much your remodel will cost. We have a few pricing guides on our website that will give you an average cost for similar projects we've completed recently. Any trustworthy contractor should provide you with a high-level estimate during your initial conversation. Finally- you will receive a closer guestimate that is specific to your home during an in-home visit. Once you know how much money you'll need to access then you can jump right into sourcing those funds.
See also: Construction Cost Estimates: What's Included and What's Not.
Weighing your options
1. Cash-out Refinance
In Seattle, where housing prices have been rising steeply in recent years, many homeowners find themselves happily sitting on quite a bit of home equity. This combined with today's interest rates means that a cash-out refinance makes sense for many. You will need to get your home professionally appraised, and most banks will be willing to lend you up to 80% of your home's value, minus whatever you still owe on your mortgage.
Pros of a cash-out refinance for a remodel: You can take the money as a lump sum and don't have to deal with complicated draws. If you are refinancing an older mortgage with a high interest rate, you will end up with a new mortgage with a potentially lower fixed rate. The interest you pay may be tax deductible.
Cons of a cash-out refinance for a remodel: You will be using your home as collateral for a bigger loan. You will have to pay closing costs, which are typically a few thousand dollars. (However, you can sometimes avoid paying upfront closing costs by opting for a slightly higher interest rate.) If you need to borrow more than 80% of your home's value, you may still be able to do it, but expect to pay about 1% in PMI (private mortgage insurance). Your available equity may not be enough to cover the full cost of a remodel.
2. Home Equity Line of Credit
A HELOC also uses your home as collateral but allows you to keep your original mortgage, which is great if you financed a few years ago when rates were super low. A HELOC starts with a draw period (usually ten years), in which you will be taking money out to pay for your remodel or whatever else you choose and make interest-only payments. This is followed by the repayment period (typically 10 to 15 years), at the start of which your monthly payments will go up as you begin to pay off the principal as well. Typically a HELOC can be up to 85% of the value of your home minus what you still owe on the mortgage.
Pros of a HELOC for a remodel: HELOCs can be a very flexible option. If you're not sure exactly how much you need to borrow for your remodel, a HELOC allows you to borrow only what you end up needing. Unlike a cash-out refi, you only owe interest on the amount you've borrowed to date. You may not have to pay closing costs. Also, if you bought your home with cash and you own it out-right then the amount you can borrow will be maximized.
Cons of a HELOC for a remodel: When your repayment period begins, the higher monthly payments may take you by surprise. Interest rates may be variable, which can also affect your monthly payments. You may not be able to borrow sufficient funds to cover the full scope of your remodel. This may not be the best option if you owe close to what your home is worth.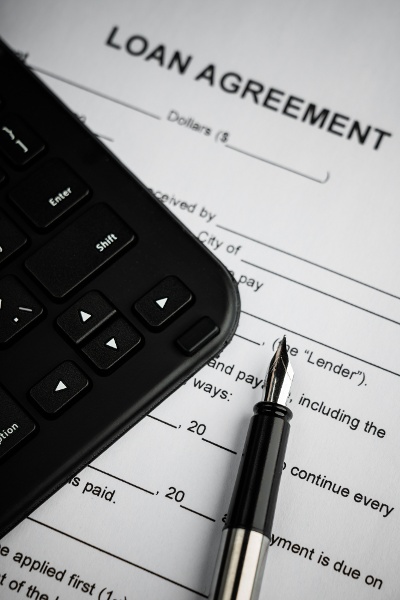 3. Home Equity Loan
Also called a second mortgage, this is another type of loan that is secured against your home. It is a lot like a HELOC, only instead of a line of credit, you will be borrowing a fixed amount as a lump sum.
Pros of a home equity loan for a remodel: You can keep your original mortgage, which may be beneficial if it has a very low interest rate. Interest payments may be tax deductible. You don't have to deal with a complicated draw schedule.
Cons of a home equity loan for a remodel: The interest rate may be higher than with a cash-out refi. Because you have to take a lump sum, you will begin owing interest on the entire amount from day one. If your remodel ends up costing more or less than expected, you won't have borrowing flexibility. Closing costs apply, and your interest rate will likely be variable.
See also: Should You Use a Home Equity Loan or Line of Credit for Remodeling Improvements? [Lendedu]
4. Remodeling Construction Loan
If you are making major renovations and do not have enough equity in your home to pay for them, you may want to explore a construction loan. These are short-term loans (usually a year) that you will need to refinance into a mortgage once the work is complete. Some lenders offer construction-to-permanent (C-PERM) loans that become your permanent loan after construction ends and do not require refinancing.
Pros of a remodeling construction loan: The main advantage of a construction loan for a remodel is that it extends your borrowing potential. The bank will ask for the drawings, specifications, and construction budget from your design-build team and appraise the house based on its future value after the remodel is complete. You can often qualify for a low fixed interest rate, and your interest payments may be tax deductible.
Cons of a remodeling construction loan: It will require you to refinance your existing mortgage, which may not be desirable if you currently have a very low fixed interest rate. You will need to have selected a contractor and have your plans finalized before you can be approved for the loan. I advise you to work with a banker or broker who is experienced with this type of loan because not all lending institutions are set up to do these. See also:

Top Seattle construction loan contacts. Also, make sure your contractor is qualified to work under this type of loan with the bank you choose.
5. FHA 203k Loan
These are very similar to a renovation loan, but they are backed by the Federal Housing Administration. They could be a good option if you have found a home you want to purchase that needs major repairs. As with other FHA loans, your down payment can be as little as 3.5% of the purchase-plus-repairs price, and the repayment period can be up to 30 years and carry either fixed or variable interest charges.
Pros of a 203k loan for a remodel: Low down payment and relatively low interest rates are the main benefits. In some cases, you can borrow to cover your rent for another home for the duration of construction. You can borrow up to 110% of the home's projected value after repairs.
Cons of a 203k loan for a remodel: This is a very prescriptive loan program that requires a lot of paperwork. You are required to address any health and safety issues with your home, and you will need to work with a contractor who understands 203k work. You will have to pay a mortgage insurance premium (MIP) and other fees in addition to standard loan origination fees. See also: Learn About FHA 203k Improvement Loans [The Balance]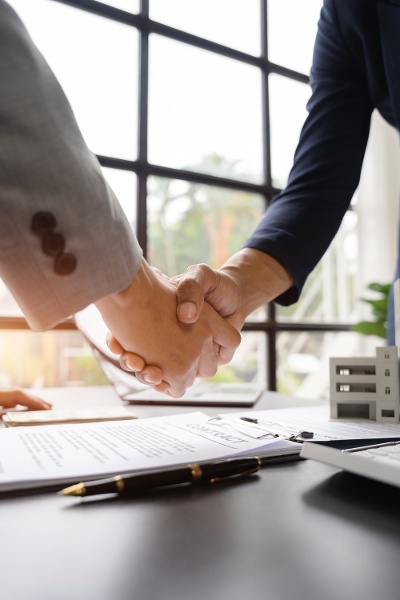 6. FHA Title 1 Loans
This is another loan program administered by the FHA that is available through banks and private lenders. If you need to make repairs or add on to your home, you can borrow up to $25,000 for a single-family home. You don't need to have equity in your home, but for larger loan amounts, you must secure the loan with your home.
Pros of a Title 1 loan for a remodel: You don't need equity in your home. These are fixed-rate loans that can be paid back over 20 years. You don't need perfect credit to borrow through the program.
Cons of a Title 1 loan for a remodel: The $25,000 limit will likely only cover a portion of your remodel costs. Interest rates may be higher than other options. Additional fees apply.
7. Borrow From Your 401(k)
Tapping your retirement account gets a lot of bad press, but it may be a decent option in certain circumstances. Quite simply, you are borrowing money (up to $50,000) from yourself at a fairly low "interest rate" (usually around 4%). You will then pay the principal back over five years and the "interest" you pay will go to cover some of the gains you might have made had you left the money invested in the market. Of course, if the market actually went down or rose less than your interest rate, your retirement account will have come out ahead. There are some nuances to this type of borrowing, so I advise you to speak with an expert before you proceed.
Pros of a 401(k) loan for a remodel: Your interest rate can be lower than for a personal loan. The approval process will be relatively quick and won't even show up on your credit report.
Cons of a 401(k) loan for a remodel: You are limited to $50,000, and the repayment schedule is quicker than for some other types of loans. You need a clear plan to be able to pay yourself back because you don't want to risk permanently depleting your retirement account. See also: Sometimes It Pays to Borrow from Your 401(k) [Investopedia]
8. Reverse Mortgage
This is an option we don't often see, but it could work for you if you are age 62 or better and have built up significant equity in your home. Like a HELOC, it is a loan that is secured by your home. The main difference is that you don't make interest or principal payments during your lifetime. All interest is rolled into the loan, and it is repaid when you die. Any equity remaining is left for your heirs.
Pros of a reverse mortgage for a remodel: It is a way to access the equity in your home. No payments will be due during your lifetime.
Cons of a reverse mortgage for a remodel: It will diminish the value of your estate, leaving fewer assets for your heirs. Fees may be higher than with a traditional mortgage.
9. Personal Loan
Perhaps the lending option of last resort, a personal loan is an unsecured loan issued by your bank. It is usually shorter in term and may carry a high rate.
Pros of a personal loan for a home remodel: If you have a long-standing relationship with a bank, applying for a personal loan or line of credit may be uncomplicated. You can often access the money quickly.
Cons of a personal loan for a home remodel: Because this loan is unsecured, interest rates will probably be quite high. You may be able to mitigate this by securing the loan against an investment portfolio. You won't have as long to pay it back, making it better as a bridge loan until you can secure more permanent financing.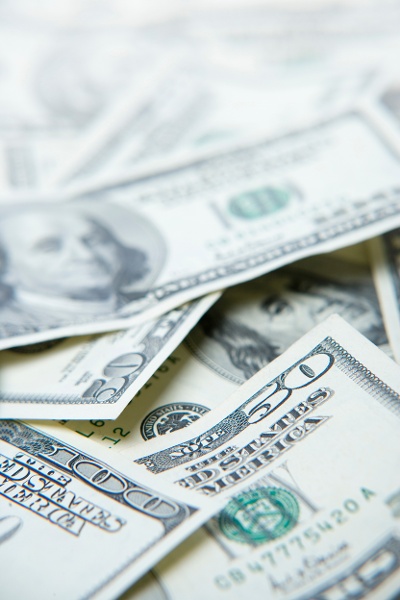 10. Cash
When it comes to simplicity and lower long-term costs, cash is king. Many clients sell real estate or tap savings, stock options, bonuses, investments, and other sources to fund part or all of their remodel. If you end up partnering with a design-build firm that has a longer lead time to start then you'll have more time to save. You'll have from the day you get your in-home visit where you'll receive a high-level estimate to the day construction starts to save for the cost to build your project to save if your estimate came in higher than you expected.
Pros of paying cash for a remodel: Funds are easy to access and readily available. No loan fees or interest charges.
Cons of paying cash for a remodel: Many people simply do not have the ready cash for a major renovation. There is an opportunity cost of pulling your cash out of other investments, especially if you are making good returns in the market and you qualify for a low-interest-rate loan. Selling stock or other securities can be a taxable event.
11. Fannie Mae HomeStyle Loan
This program allows you to finance a remodel with a new first mortgage on your home. The amount you can be approved for is based on the "as completed" appraised value of your home.
Pros of a Fannie Mae HomeStyle loan: It's good for homeowners wishing to borrow less than the minimum amount needed for a traditional construction loan but who do not have enough equity built up to do a cash-out refinance or HELOC.
Cons of a Fannie Mae HomeStyle loan: It may come with higher closing costs, higher interest rate, and more paperwork than other options. There are also caps on the amount you can borrow ($453,100 for conforming and $667,000 for high balance), which may limit your choices in high-housing-cost areas, like Seattle.
Going Forward
As you can see, there are many options available to you as a homeowner seeking to fund a remodel. It may be worth exploring several options (or a combination of options) to determine what is right for your situation. Depending on your financial situation, I recommend that you start a conversation with your banker or broker at the same time as you start exploring remodeling options. Knowing from the start what funds you have available to you will help make the design process smoother and allow you to avoid any unpleasant surprises down the road.
At CRD, we have been helping guide homeowners through the remodeling process for more than 30 years. While we can't offer financial advice, we have developed a short list of financial contacts who have helped numerous clients secure funding. We heartily recommend the individuals below. If you are interested in talking about a potential remodel or if you have any questions about how to finance a remodel, we are happy to help. Please drop us a line.
Top Seattle Construction Loan Financing Contacts
Ken Engelbert
Steve Tedrow
Penrith Home Loans
WA-CL# 713524
3933 Lake Washington Blvd NE #100
Kirkland, WA
425-576-5461 (work)
206-920-1012 (cell)


206-621-2599 (fax)


stevetedrow@msn.com
Scott Wooley
Umpqua Bank
NMLS #401867
Will meet at any Umpqua Bank location
425-921-3345 (work)


206-226-4241 (cell)


scottwooley@umpquabank.com
Karen Hlinka
Guide to Hiring a Remodeler
This comprehensive guide walks you through all the steps of choosing who will design and build your project, vetting remodeling companies, and ensuring that you have the best experience.