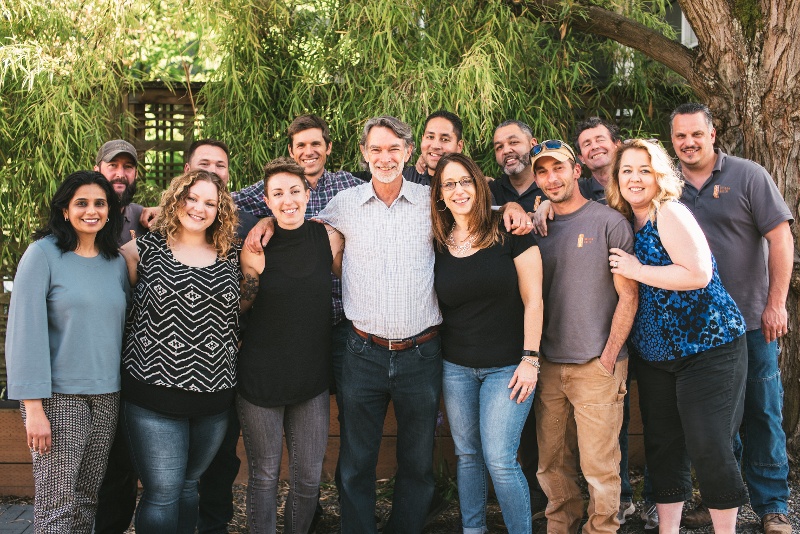 March 26 Update: Stay-at-Home Order Clarification
Yesterday evening, Governor Inslee issued a memorandum clarifying the shelter-in-place policy for Washington State, specifically as it relates to the construction industry. It states:
In general, commercial and residential construction is not authorized under the Proclamation because construction is not considered to be an essential activity.
CRD is complying with this new guidance. We will be ceasing all new construction work for the duration of the "Stay Home, Stay Healthy" order, which remains in effect until midnight, April 8. Our field crew are wrapping up last tasks to make our jobsites and the homes of our clients safe for occupancy.
Our design department, our estimators, and other planning functions will continue. Our office teams are working remotely and continuing to help homeowners plan remodeling projects.
This is a difficult and disruptive time for everyone. On behalf of our entire team, we thank you for your patience and support. We will get through this, and we look forward to resuming normal operations when it is safe to do so.
See also:
Inslee's full list of Essential Critical Infrastructure Workers
Inslee's March 25 memorandum : Construction Guidance
Stay Home - Stay Healthy Proclamation
---
CRD is open for business and ready to serve you
Despite this environment of uncertainty, we are working remotely but remain operational. We are taking active and extensive precautions to keep our staff and clients safe and to do our part to help prevent the spread of the virus. While implementing these measures, we are continuing to serve the Seattle community to the best of our abilities.
Our core values are more important than ever
Since our founding in 1980, we have striven to serve our community with integrity, creativity, innovation, craftsmanship, and excellence. During these trying times, we continue to let these values be our guide, as they will be for decades to come.
Taking necessary precautions
We draw on our 40 years of experience in helping clients navigate the home remodeling process. During this time of crisis, our foremost concern is the health and well-being of our employees, clients, and the community at large. That's why we are taking every possible precaution when meeting to discuss your remodeling plans.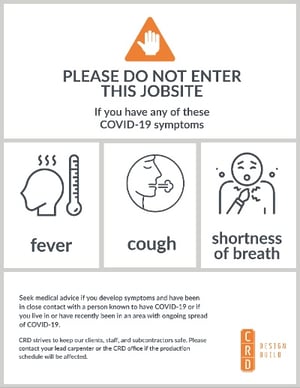 We will be scheduling virtual meetings rather than in-person meetings.
We will be complying with the "Stay Home - Stay Healthy" directive and temporarily ceasing active production operations.
When we are authorized to resume production work, we will take the following precautions:
We will continue to direct our carpenters and other staff to maintain proper social distance when meeting with clients in their home or in our office.
Our carpenters and subcontractors will follow our mandatory virus safety protocols, which are posted at all job sites. Personnel showing any symptoms will not be allowed to enter homes.
Our staff will be sanitizing high-touch job site surfaces, and access to parts of the home not under construction will be restricted.
We invite you to view our complete COVID-19 job site safety protocols. (These will be posted at all active jobsites when production work is in progress.) We are monitoring any new directives that come from local, state, or national authorities.
Impacts to our schedules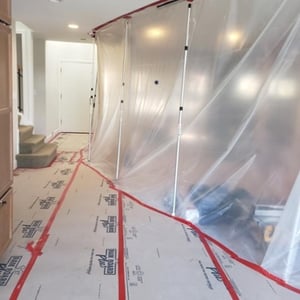 Some clients have asked us if their design or production schedule will be impacted by the Coronavirus situation. We continue to hold design meetings, albeit virtually, but our production schedule will be affected by the new stay-at-home directive. We are reaching out individually to each client currently in construction or who was planning to begin construction in the coming months.
Our company culture is built around clear, open communication. We will update our clients immediately about schedule impacts.
We're all in this together
We continue to meet via video conference with prospective new clients to find out how we can serve their remodeling needs. We are so grateful for the members of the Seattle community who have continued to support CRD and other local, family-owned businesses during these trying times.
We want to extend our most sincere thanks to our loyal customers, and we want to pledge our continued commitment to you and our entire community. Stay well, and thank you for your support.
Guide to Hiring a Remodeler
This comprehensive guide walks you through all the steps of choosing who will design and build your project, vetting remodeling companies, and ensuring that you have the best experience.