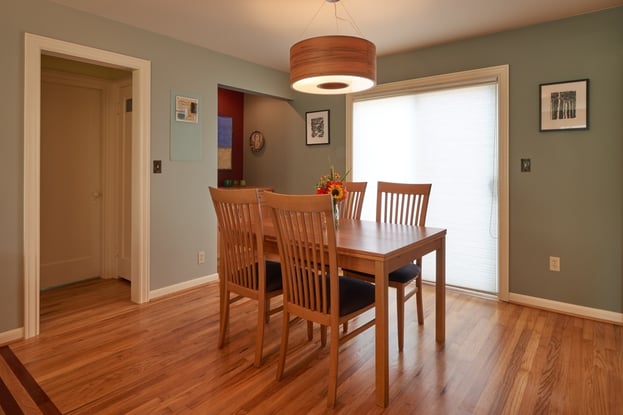 Current and prospective clients will often ask us to give a rough estimate or "average" cost to certain types of home remodeling projects. While we can often give a range, it's impossible to provide specific numbers to clients because each remodeling project is unique, and, especially in the case with remodeling older homes like those in the Seattle area, there are a number of variables that come in to play which can affect the cost.
1. Hidden issues inside older homes
Remodeling older homes requires skill and hands-on experience. Oftentimes, due to the lack of universal codes and the large span of age in homes in the Seattle area, we come across some hidden issues during construction. Old, faulty plumbing, or electrical work has to be replaced or updated to current codes. With older homes, we often encounter lead paint and asbestos which have to be removed safely and carefully.
2. Maintaining original architectural details
Whenever possible, we try to maintain the original character and charm of an older home by keeping its original architectural elements or restoring them to create a cohesive, aesthetically-pleasing look. The goal is to make the remodel look like it belongs to the home and not something cut and pasted in to it. Doing so requires a high level of skill on the part of our designers and our carpenters and there is no one set approach. Just as each home has its own character, maintaining that character is a unique process unto itself.
3. There is no "one size fits all" in remodeling
The costs to remodel different areas of the home vary considerably. For instance, a kitchen would cost considerably more to remodel than a living room of similar square footage. Even comparing the cost to remodel two kitchens of similar size can be challenge because one might leave walls and windows as is and another might move windows and doorways. Structural changes can vary significantly from project to project, especially in larger remodels.
4. Costs of materials and finishes
Fluctuations in pricing, usually upward, for a variety of materials is common in the remodeling industry and some larger remodeling projects can take many months or even a year to complete. In order to provide the most up-to-date pricing for materials for a client estimate, CRD sends out bids to suppliers and subcontractors multiple times in order to make sure pricing is accurate and help eliminate any surprise added costs.
5. Modernizing to meet today's building codes
Remodeling provides a great opportunity to update your home to your lifestyle and tastes. CRD specializes in creating spaces to fit the way our clients want to live as well as finding cost-effective ways for homeowners to update their home's plumbing, electric and framing
Each home and each client's needs are unique, so CRD often suggests a budget range for projects in the beginning and during the design phase of the project. When goals and scope are more defined, we can zero in on actual costs and therefore give clients a clearer understanding of what their total investment will be in their project.
Guide to Hiring a Remodeler
This comprehensive guide walks you through all the steps of choosing who will design and build your project, vetting remodeling companies, and ensuring that you have the best experience.