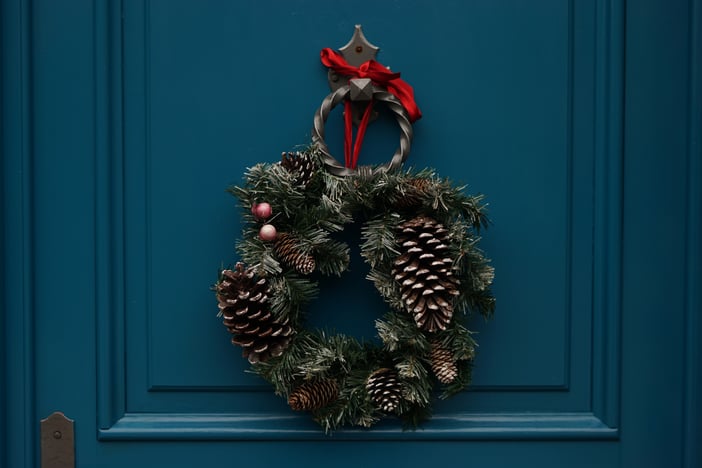 The winter holidays are almost here, and for many of us in Seattle, that means travel. Whether you're visiting faraway family or heading to Hawaii, make sure your vacation stays stress-free by tackling these quick to-do's to prep your home for being vacant. Let's get started!
Baby, it's cold outside!
In Seattle, it rarely gets bitterly cold, but that doesn't mean you can skip taking some minimal precautions to keep your pipes from freezing. Install Styrofoam covers for your outdoor faucets. At $5 apiece, they're cheap insurance against a burst faucet and all the damage that can cause. (One year, I returned from vacation to find that my neighbor had noticed water spraying across my front yard and, thankfully, shut it off.)
Wind-proof
Cold is one thing, but in Seattle, it's often the winter wind that does the most damage. Before jumping into your Uber for the airport, take a few minutes to scan your yard for loose lawn furniture, trash can lids, and other items that could take flight. (Patio umbrella: we're looking at you!)
Turn down the thermostat
This tip takes only about two seconds and could save you enough money for a nice meal out on your trip. Turn down your thermostat to 55 degrees. If you're worried about your houseplants getting chilly, don't. Cooler temps actually helps make plants less thirsty, eliminating the hassle of finding someone to come water while you're away. Just give your houseplants a good dousing before you go, and you should be set for all but the longest trips.
Inspect the plumbing
You probably don't think about your plumbing much, but you especially don't want to think about it while on vacation. You should always fix leaky faucets and toilets as soon as you see them, but, well, it's the holidays, and sometimes things slide. I recommend simply turning off the main water supply valve right before you leave. If you don't know where yours is, now is a good time to locate it. (Look along the inside perimeter of your home that faces the street.) Also be sure to set your water heater to vacation mode or turn it way down.
Get smart about timers
Use home automation hacks to make it look like you're home, even when you're thousands of miles away. A lamp on a simple timer is the old standby, but these days there are many more options. So called smart home systems can be programmed to automatically turn on and off your exterior and interior lights and your TV, giving a much more realistic illusion of occupancy. You can also set up these systems to let you see what's going on in your home, trigger intrusion alarms, and even unlock your front door for a pet sitter.
Other to-do's before leaving for vacation
Congrats! You've gotten your home all buttoned up for the holidays. Now don't forget these other tasks before you head out.
Find a pet-sitter. We like to use Rover. (Full disclosure: Right after our son was born, my wife and I only remembered to find a sitter for our dog the day before our first trip with the baby. Focusing on being good parents made us bad puppy parents.)
Take out the trash. Duh!
Do the dishes. Who wants to return home to a stinky mess?
Turn on auto-reply on your work and personal emails. Even if you plan to check it once in a while, why not take the pressure off? After all, you're on vacation!
Ask a neighbor to check your house once in a while, take in mail, and generally keep an eye on things.
Be savvy about social media. Go ahead and post some vacation photos after you return, but resist the temptation to make your friends jealous before and during your trip. You don't want to advertise to the Internet that your house is going to be empty.
Consider renting your house. When my wife and I go on vacation, part of our routine is to rent out our home on Airbnb. It may not be for everyone, and it certainly adds a little pre-trip stress, but the holidays are prime time for vacation rentals, and we always at least pay for our flights with the proceeds.
If you need to hire a pro to help you with any of the above home prep, please contact us for a free copy of our Orange Pages guide to Seattle service providers.
Guide to Hiring a Remodeler
This comprehensive guide walks you through all the steps of choosing who will design and build your project, vetting remodeling companies, and ensuring that you have the best experience.