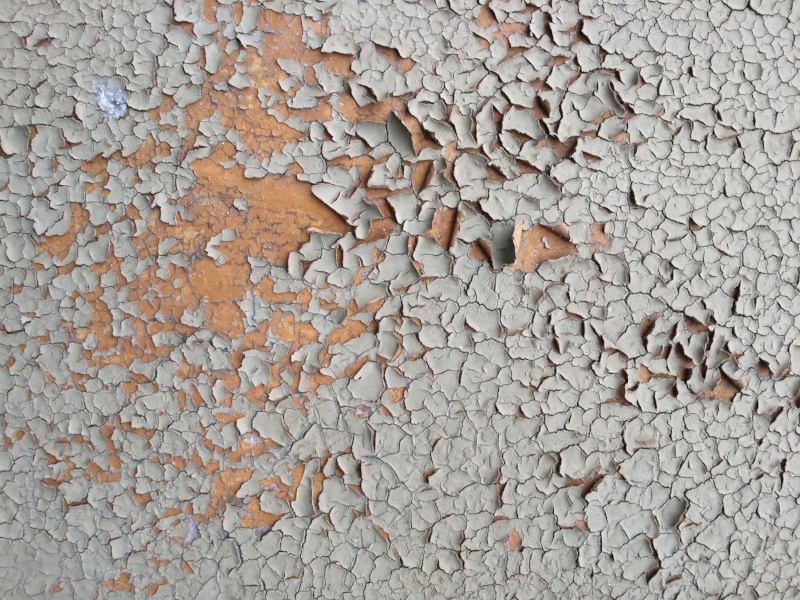 No doubt you know that lead paint in older homes can be toxic, especially for kids. But what exactly are the risks, and what do you do if you suspect your home has lead in it? Here are answers to some of the most common questions we hear, as well as possible solutions to the lead-related challenges you may face as a Seattle homeowner.
Q: How big a problem is lead paint?
Lead from paint, including lead-contaminated dust, is the leading cause of lead poisoning. Lead paint is in millions of homes, usually under layers of newer paint.
See also: Lead Poisoning Home Checklist [EPA]
Q: What are the health effects of lead exposure?
When lead is inhaled or eaten, it can cause serious damage to the body's nervous system, reproductive system, and blood-forming systems, to name just a few risks. In children, it can cause permanent brain and nerve damage and can lead to lower IQ, hearing problems, and learning and behavioral difficulties.
See also: What are the health effects of lead and who is at risk?
Q: How do I know if I have lead paint in my home?
If your home was built prior to 1978, it probably has lead in it. If it was built before 1940, the risk is even higher. There is no way to tell if you have lead paint just by looking. The only way to know for sure is to test.
See also: A Primer on Paint
Q: How do I test for lead paint?
The best way to test your Seattle home for lead-containing paint is to hire a certified renovator and/or dust-sampling technician. (In Washington State, firms performing renovation, repair, and painting projects that disturb lead-based paint in pre-1978 homes, child care facilities, and schools, must be certified by the Department of Commerce and use certified renovators who are trained by an approved training provider to follow lead-safe work practice.)
Your certified contractor will likely cut off samples of your paint that include all the layers and send them to a lab for evaluation. If lead-containing paint flakes or dust have collected, your contractor may send those for testing, too.
You can also use an instant lead test kit, like 3M™ LeadCheck™ Swabs. Just be sure the kit you choose is recognized by the Environmental Protection Agency.
At CRD, all of our carpenters are certified by the state of Washington to test for lead. We test suspected lead paint and keep detailed records to ensure the safety of our clients and our crew. If a project requires the removal of any material, we work with a lead-certified demolition company.
See also: Evaluating and Eliminating Lead-Based Paint Hazards [Environmental Protection Agency]
Q: Can I test my kids for lead exposure?
If you suspect that your kids have ingested lead through paint chips or have breathed in lead-containing dust, you should talk to your doctor about a blood lead test, which will tell if your child has been exposed in the last month.
See also: Testing for Lead Poisoning
Q: How do I remove lead paint?
In most cases, homeowners can just leave lead paint where it is if it is in good condition and they can commit to maintaining and containing it with periodic repainting. However, in some cases, this is not possible. If you are planning a major renovation that will involve cutting lead-painted surfaces and creating dust, or if the lead-based paint in your home is flaking off, you may want to seek the services of a certified abatement firm, which has the expertise and equipment to safely remove lead paint.
See also: Certified Abatement Firms in Seattle
Q: How much does lead paint abatement cost in Seattle?
The Environmental Protection Agency estimates that professional removal of lead-based paint costs between $8 and $15 per square foot, and the average project costs about $10,000.
See also: Lead Paint Removal Cost [fixr]
Q: Is DIY lead paint removal legal in Seattle?
In Washington State, all firms that renovate older homes must be trained and certified through the Renovation, Repair and Painting Program, which promotes safe handling of lead-based paints. As a homeowner, you are not required to be certified to do lead-abatement work on your own single-family residence.
The Washington Department of Commerce states:
If you are a homeowner performing renovation, repair, or painting work in your own home, the RRP [Renovation, Repair and Painting Program] does not cover your project. However, you have the ultimate responsibility for the safety of your family or children in your care. If you are living in a pre-1978 home and planning to do painting or repairs, please read a copy of EPA's Renovate Right (PDF) lead hazard information pamphlet.
Even though you may not be legally required to hire a certified renovator, it is highly recommended that you do so for the safety of your family. If you do decide to tackle a project yourself, be sure to take the time to educate yourself about how to minimize the risks. Keep in mind if you are working with exterior paint that lead-containing dust may spread to neighboring properties, so it is essential that you contain it as much as possible and notify your neighbors that you may be creating dust.
See also: Lead Paint Safety Field Guide (PDF) [U.S. Department of Housing and Urban Development]
Resources
Starting a remodel
If you are planning to remodel your home, a good place to start is with a licensed contractor or designer. Our team here at CRD has decades of experience renovating older Seattle homes that contain lead paint and will handle all the details to keep you and your family safe during and after the remodel. If you are interested in discussing your unique situation, please don't hesitate to get in touch.
Note: We make no claims or warranties as to the completeness or accuracy of the information on this page. We encourage you to confirm all information you read here with the appropriate regulatory agencies. Any action you take based on the information on this website is strictly at your own risk.
Guide to Hiring a Remodeler
This comprehensive guide walks you through all the steps of choosing who will design and build your project, vetting remodeling companies, and ensuring that you have the best experience.