New countertops are expensive, so you expect them to last a long time. If you are remodeling your kitchen, your countertops will be the most costly material you pick out, surpassed only by your cabinetry package. You'll see them every day, prepare food on them, and need to keep them in good condition. Aesthetics and price are important considerations, but don't forget long-term durability and maintenance requirements when choosing the right materials. Read on to find out how the most popular materials compare.
Quartz
According to recent surveys, quartz countertops have finally surpassed natural granite in popularity. Also called manufactured stone, this material consists of ground up quartz (a natural mineral) that is bound together with resin and then molded into slabs. These days, more than 90% of our clients choose solid-surface quartz countertops because of the durability and easy maintenance. In recent years, the choice in colors and patterns has exploded. Quartz is available that mimics many natural stone slabs as well as many unique colors and patterns.
Pros
Resistant to heat, scratching, and stains
Many color and pattern choices available
Nonporous surface does not require sealing
Cons
Some quartz may slightly be less resistant to very high heat
May lack the unique patterns of natural stone
SEE ALSO: Quartz Vs. Granite: The Complete Guide [Euro Marble]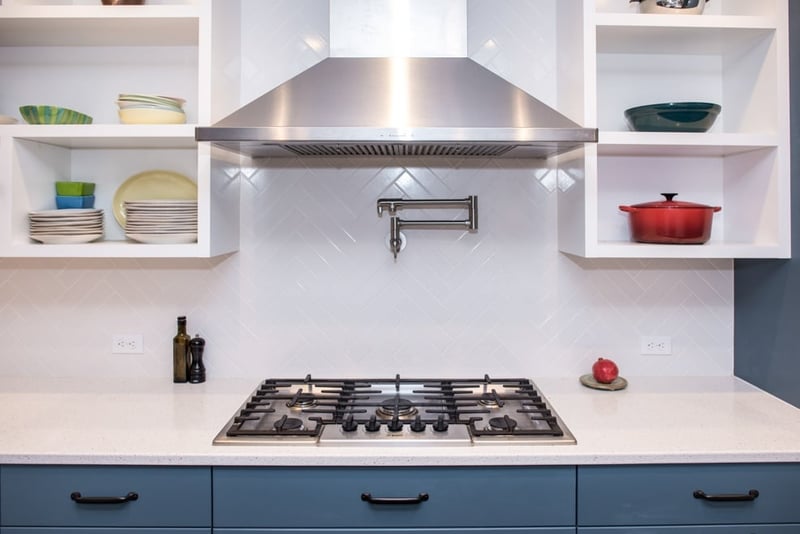 Above: A Seattle kitchen with white quartz countertops.

See more

of this project.
---
Quartzite
This material is often confused for quartz, but unlike that engineered material, quartzite is a quarried natural stone.
Pros
Extremely hard, even more so than quartz
Variable pattern and coloring from the geologic forces that formed it
Cons
Depending on the quality of the slab, it can be pricey
Slightly more prone to denting and chipping than quartz
Designs that require complex cuts can be expensive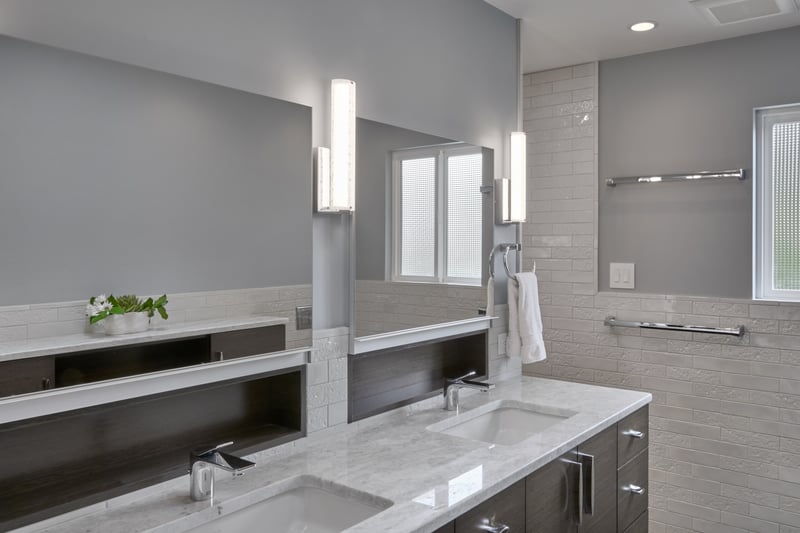 Above: Pental Princess White Quartzite in a Mercer Island master bathroom.
---
Granite pros and cons
Granite is now the second-most-popular countertop choice. It is available in a wide range of colors and natural patterns.
Pros
Each slab is unique
Extremely durable, resistant to scratching, heat, and stains (when properly sealed)
Cons
Prone to chipping
Must be resealed periodically
May emit small amounts of radon, a carcinogen
SEE ALSO: Natural and Manufactured Countertops: What's the Dif?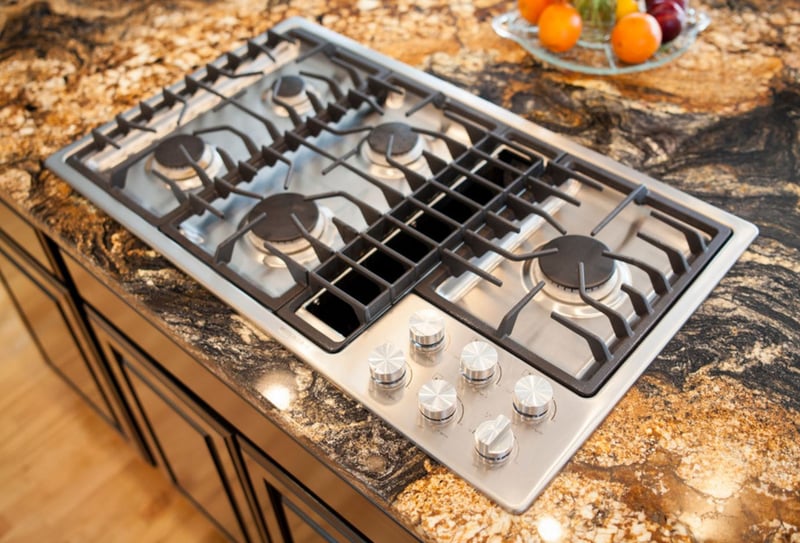 Above: Granite countertop by Pental Surfaces.
---
Soapstone countertops
Soapstone lends a beautiful, warm look to a kitchen, with colors that range from almost solid white to charcoal gray, with lots of marbling. Personally, I love how light-gray soapstone weathers into a beautiful patina.
Pros
Easy to clean non-porous surface
Resists acids
Scratches can be repaired with a bit of sandpaper and mineral oil
Cons
Scratches and mars easily, especially if the slab you choose has a higher talc content
Prone to chipping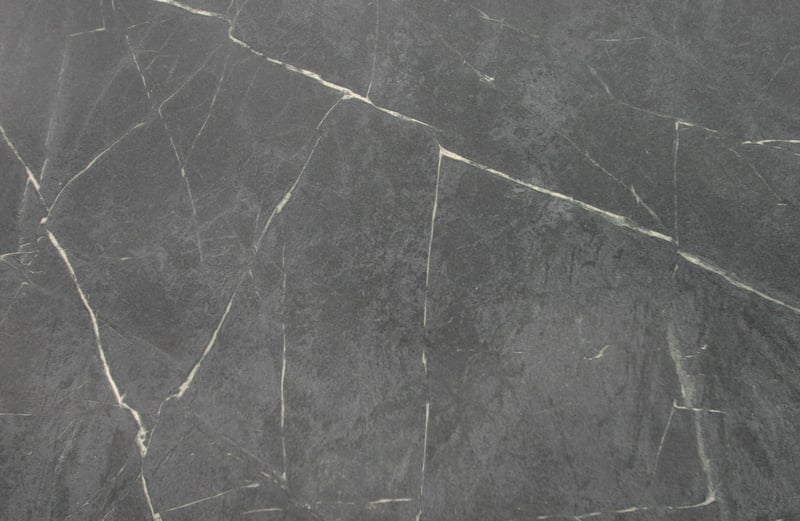 Above: Natural soapstone slab.
---
Marble pros and cons
This classic quarried stone has been a popular choice for kitchen countertops for ages. It traditional good looks add a touch of formality to a room.
Pros
Remains cool to the touch and is great for working with pastry
Honed marble can make scratches and stains less obvious
Prices vary widely but common Carrara marble can be one of the less expensive stone
Cons
Prone to etching from acidic foods
Scratches easily
Can be stained by fruits, wines, etc.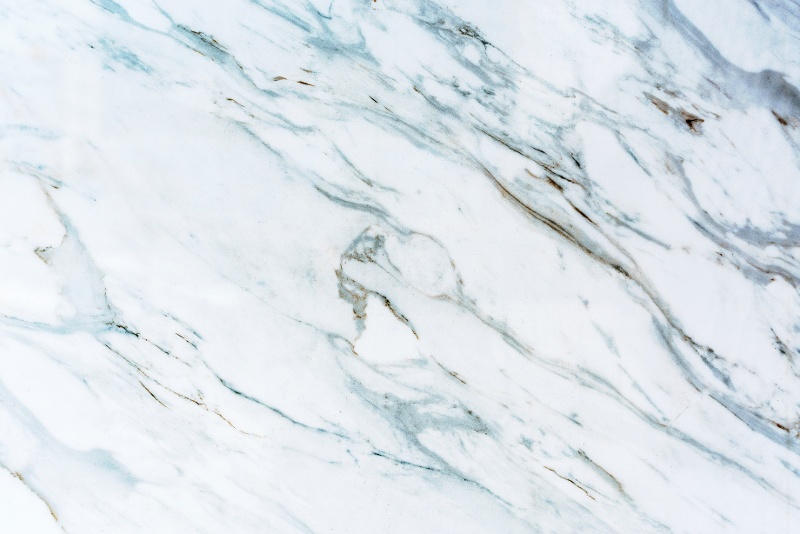 Above: Marble slab with pronounced veining.
---
Butcher Block
The timeless look of butcherblock countertops is coming back in a big way. As a warm, inviting material, wood certainly has its charm, but you also have to consider its drawbacks.
Pros
One of the least costly choices
Can be refinished to look like new
One of the few materials that can be installed by homeowners
Cons
Prone to scratching, denting, burning, and staining
Porous surface is sensitive to liquids
Must be sealed frequently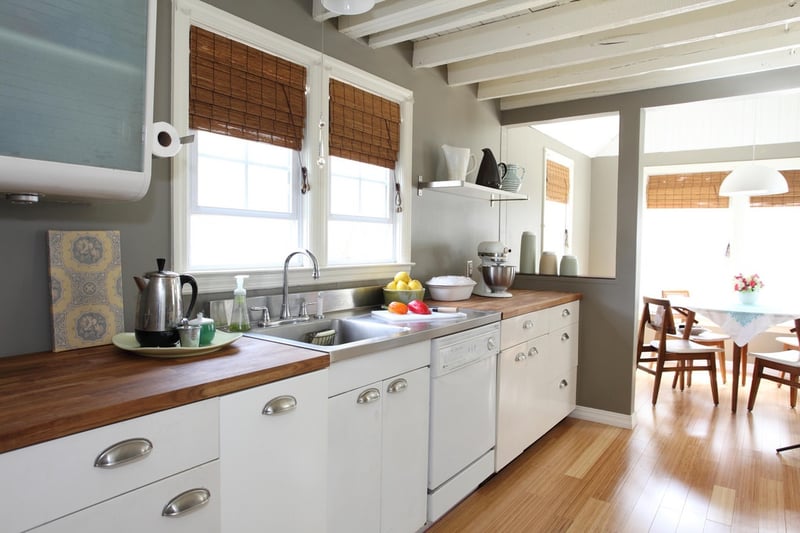 Above: Oiled butcher block countertops lend a warm feel to this vintage kitchen.
---
Concrete countertops
You can achieve a wide variety of looks with concrete, from industrial to artistic.
Pros
Pigments and stains can achieve nearly any shade you desire
Resistant to heat and scratching
Cons
Must be resealed periodically
Can be stained by juice, oil, wine, and other liquids
Custom concrete work can be expensive
---
Laminate
Laminate kitchen countertops have fallen out of favor from their boomerang-patterned heyday in the 1950s, but there are still reasons to consider this inexpensive option.
Pros
Among the least expensive options
Easy to install and can be changed frequently
A wide variety of colors and patterns are available
Cons
Can easily be burned, melted, and scratched
Probably not a good investment if you plan to sell your home
---
Paper Composite
This eco-friendly solid surface consists of many layers of recycled paper pressed together and bound with a resin. Paperstone and Richlite are two popular brands.
Pros
Has the look and feel of soft stone
Can be cut and shaped easily
Impervious to water and can be used indoors and outdoors
Surface scratches and scorch marks can be sanded out
Less expensive
Cons
Must be oiled yearly
Can be burned by hot pans
Will develop a patina over time
---
Corian
Corian and other brands of solid-surface countertops are made with polymer resins (plastic), sometimes mixed with sand. Although they have been somewhat eclipsed by quartz, solid-surface can still be a solid choice.
Pros
Available in many colors, including bright hues
Nonporous surface resists stains and is easy to clean
Seamless in appearance
Cons
Do not mimic natural materials as well as other manufactured countertop products
Prone to scratching, denting, and burning
Can't be polished to a glossy finish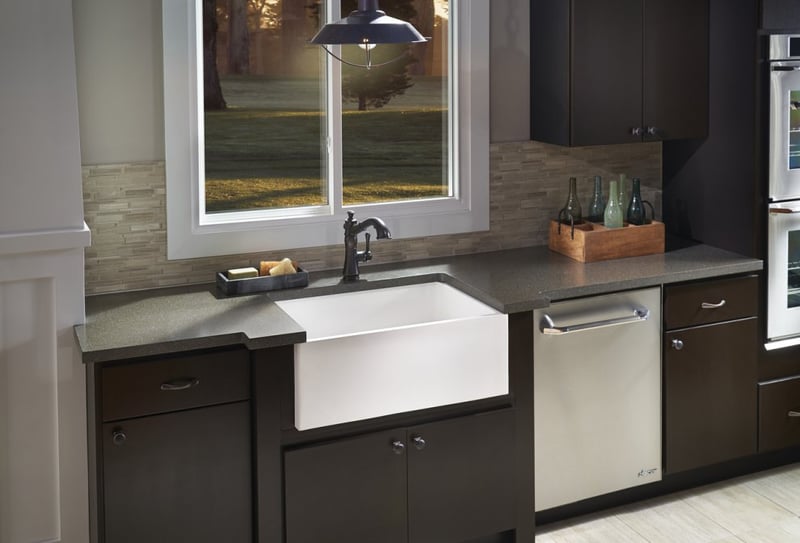 Above: Corian countertop Deep Bedrock with Corian Farmsink Bold.
---
Porcelain
Only recently gaining in popularity, porcelain countertops such as Dekton and Neolith are a super-durable choice.
Pros
Even stronger than granite
Can be used outdoors because they don't contain resin
Heat and stain resistant
Recyclable
Cons
Blunt force, like a heavy pan falling from a high shelf, could crack them
Limited edge profile options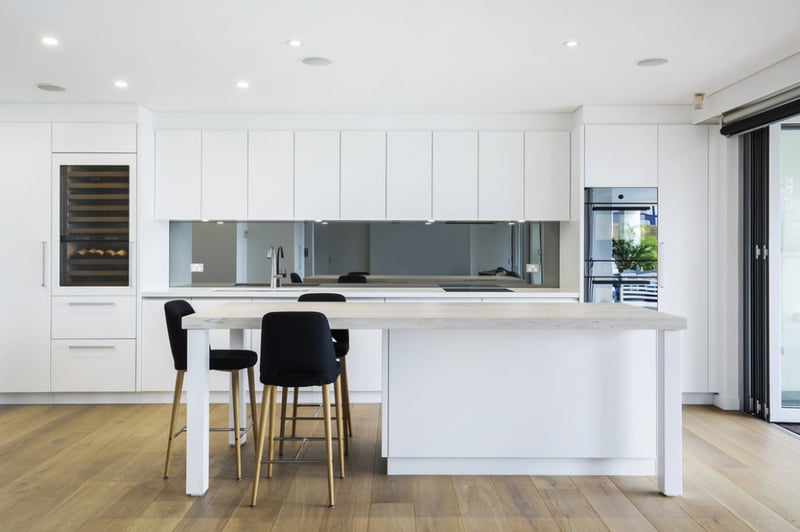 Above: Modern kitchen with Dekton countertops.
Which countertop material is right for you?
Ultimately, your selection of a countertop material comes down to personal preference and priorities. The important thing is to look beyond the pretty surfaces and know the pros and cons of each material before making your decision. After all, you may be living with your countertops for many years, even decades. I hope this introduction will be a good jumping off point for your research and that you settle on a material that you will absolutely love. If you would like to start a discussion about a home remodel or if you just have questions, please contact us. We are always happy to try to be of service.
Guide to Hiring a Remodeler
This comprehensive guide walks you through all the steps of choosing who will design and build your project, vetting remodeling companies, and ensuring that you have the best experience.