Remodeling can sometimes be a puzzle. It's always full of surprises, especially when the demolition phase begins. You never know what you are going to find till you start the demolition of the old to make room for the beautiful, bright and bold new!
This wall must come down for the newly designed open floor plan in this kitchen to emerge. THE PUZZLE? How to relocate a myriad of services such as the vacuum system, a heating duct, water lines, plumbing drains and vents, AND it's a sheer wall so a new beam will be required as well. The only thing we didn't find in the wall was a pot of gold!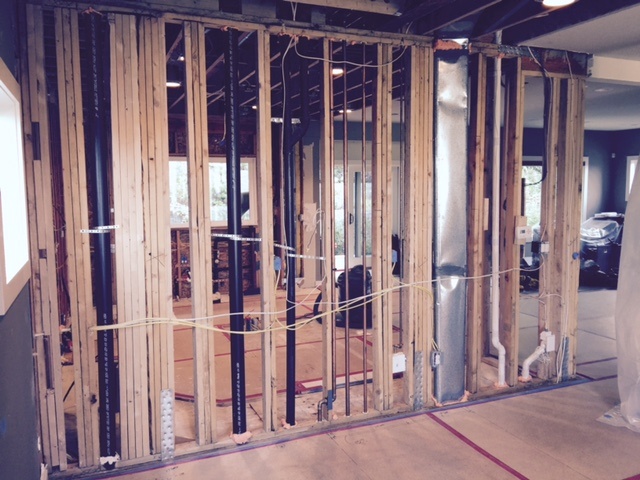 This is where the CRD team excels. Denny, our fearless leader and Wayne, our production manager have over 80 years combined experience from being bags on carpenters running their own jobs to their present day roles keeping CRD humming along no matter what the challenge. I have to say they both love a challenge and a good puzzle.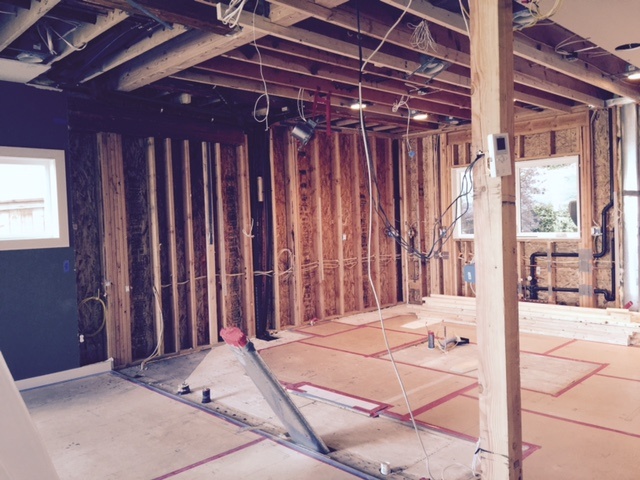 So after much consultation and brainstorming all is well. The strategy is identified, the schedule updated and we're off to the races again with a happy client who just sat back and watched the magic of the professionals she employed to create the kitchen of her dreams! Here the services are capped, relocated to the far wall and the future soffit above the cabinetry, and, the new beam and post are in place to support the ceiling and voila open space!
And a quick shout out for Blake, Lead Carpenter/Project Manager Extraordinaire! That meticulously clean, well protected jobsite is a Blake trademark. Blake is a highly skilled and experienced, meticulous craftsman and his job sites are super organized and clean. As Denny says, "Blake runs a tight ship!" and we are thankful he is part of our team.
Guide to Hiring a Remodeler
This comprehensive guide walks you through all the steps of choosing who will design and build your project, vetting remodeling companies, and ensuring that you have the best experience.