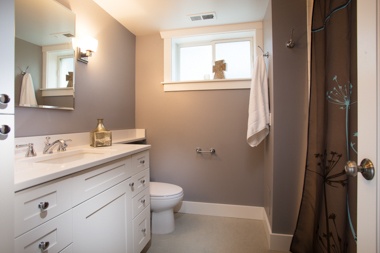 ★★★★★
Denny and the CRD team designed and remodeled our basement – transforming it from a place we dreaded going to switch the laundry to a fabulous master bedroom, bath, and office space where we truly enjoy spending time. Remodels are expensive, so it is a relief to be so happy with the results as I write this long-overdue review (one year after project completion).
The CRD team provided the right mix of listening to our desires/ideas and providing guidance/suggestions during the design process. Denny was (and remains) a great resource for all our house and construction-related questions. We feel like CRD's design made our house twice as big and at least twice as functional. We appreciated how they stayed in contact after project completion to make sure everything was working great.
We highly recommend CRD!