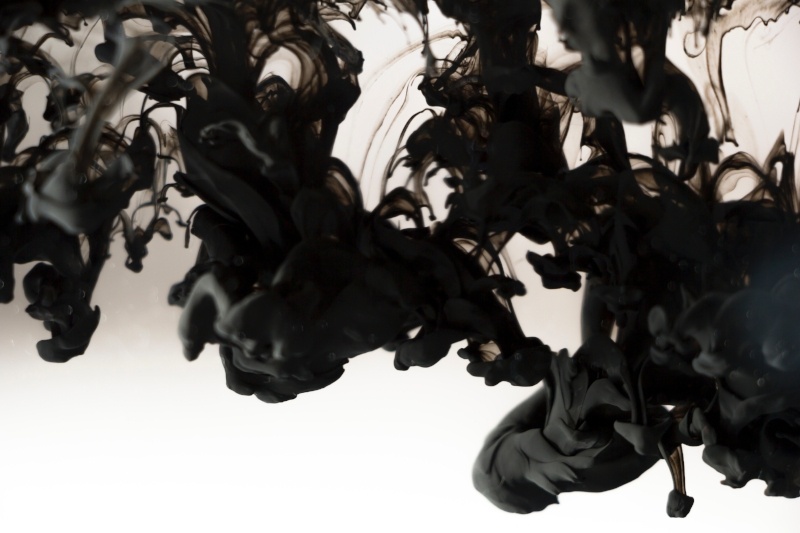 Paint can have a big impact on how we relate to a room. Ever walk into a space that dazzles you with its deep, intense wall color? Or perhaps you've experienced a room color that soothed and quieted your mind. As a designer, I love thinking about the psychology of color, but there are more practical considerations than just finding the right hue. Now let's get rolling. (Pun intended.)
What's in a name?
Behr, Benjamin Moore, Sherwin Williams, Pottery Barn, Magnolia Home, Restoration Hardware, C2, Pratt & Lambert. The list goes on.
Like most things, the difference between brands often comes down to marketing. Each paint contractor will have his or her favorite brand and formula, but the decision should ultimately be driven by the unique needs of you and your home.
Find the paint that fits your lifestyle
If you have kids, you'll want a premium, stain-resistant and scrubbable formula. Oh, and make sure those baseboards get a nice, hardy coat of semi-gloss paint that will stand up to hockey sticks and roller blades.
Hate painting? You'll want a formula known for its great coverage in the least number of applications. You might also consider a paint-and-primer-in-one formula.
On the other hand, if you feel confident in your painting skills and have the time it takes to apply two to three coats with touch-ups, a workhorse paint formula will do the trick and save you some money. Often referred to as "production paint," pro painters use this type on everything from $1,000 room refreshers to $1 million homes.
Oil- or water-based
If you haven't painted your home recently, you'll find that things have changed in recent years, and you're faced with more choices. The old oil-based wall paints have largely given way to latex water-based paints, especially for interior applications.
What to know about water-based latex paints
Can be lower cost
Easy soap-and-water cleanup
Low- or zero-VOC formulas
Fast drying
Remains slightly flexible after drying
Comes in mold- and mildew-resistant formulas
What to know about oil-based paints
Can be more expensive than latex paints
Cleans up with paint thinner or mineral spirits
Releases more harmful VOCs, which can irritate your lungs and eyes and contribute to more serious illnesses
Can be more resistant to marring and wear than latex
Can produce a nice smooth finish that hides brush strokes
When to use a hybrid water-based acrylic alkalyd
For the vast majority of indoor painting projects, you should choose a latex. Formulations have come a long way in recent years, giving water-based paints almost all of the former advantages of oil-based paints, without the drawbacks. There are, however, certain situations where people hesitate to use latex, such as for painting interior doors. If you choose a semi-gloss sheen and want to minimize visible brush strokes, consider a hybrid paint, such as a water-based acrylic alkalyd. These go on as smooth as an oil-based alkalyd but can be cleaned up with water and release lower levels of VOCs. Sherwin Williams ProClassic is a good choice. Whatever paint you choose, if you are painting doors or cabinet doors, take the time to remove them and lay them down flat on sawhorses. You're much less likely to get drips and sags that way.
See also: Interior Paint Review [Good Housekeeping]
A word about sheen
Each paint manufacturer has their own terminology for the sheens they offer, but keep these things in mind as you choose the right level of glossiness.
The glossier the paint, the more durable it will be.
Semi-gloss and gloss paints can stand up to being washed again and again, so they're perfect for baseboard, moldings, and doors.
Matte, eggshell, and satin paint are much better at hiding imperfections. Touch-up is easier with these less glossy sheens. It's amazing what you can remove from a matte wall with a Magic Eraser type sponge and a little water.
As a rule of thumb, choose matte finishes for your walls and ceilings in bedrooms and living spaces. Choose a more satiny or eggshell sheen for kitchen and bathroom walls that need to be wiped down frequently. Semi-gloss is great for trim and doors.
Choose your applicator wisely
When it comes to applying paint, there are tons of choices. They each have their unique advantages, but I recommend choosing the one that you're most comfortable with. A commercial paint sprayer may make quick work of large jobs in the hands of a skilled painting contractor, but it could lead to disastrous results for those of us who paint infrequently.
Roller: If you are painting an entire wall or walls, this should be your go-to tool. Choose a roller cover that is recommended for the type of painting you are doing. Thick-napped covers are good for holding lots of paint and getting it into textured surfaces, but they can lead to drips on smoother walls. Electric systems that automatically deliver paint to a roller can save time but can also lead to splattering and drips. See the video below for the coolest way to clean your roller when you're done.
Brush: Good old fashioned paint brushes are the slower solution, but they still have their place. I like them for glossier paints and detailed work, like painting doors and trim, and cutting in around edges. When shopping for a brush, don't skimp out on quality. Go to a reputable paint store and pick the best brush you can afford. For water-based paints, get synthetic bristles. For oil-based, choose natural bristles. Buy a brush comb and learn how to use it to keep your brushes in top condition. For natural bristled brushes, get a brush spinner to easily remove all the paint thinner from your brush after cleaning.
Sprayer: There is a wide range of choices available to you. For large jobs, the pros use floor-mounted units that pull paint right out of five-gallon buckets. As a homeowner, you can explore small battery-operated airless sprayers, but be aware that you may have to follow directly behind the sprayer with a roller to get an even finish.
Sometimes it just comes down to the perfect color
Techniques and formulations aside, sometimes your main motivation for choosing one paint brand over another is the range of colors available. Designer paint brands like C2, Farrow & Ball, and Pratt & Lambert carry a premium price tag but are well known to designers for their uniquely rich color palette. Meanwhile, the Pinterest-HGTV crowd are big fans of brands like Magnolia Home, Pottery Barn, and Restoration Hardware for their smoky, soft, and earthy color palette. You can try to take a paint chip to get a less-expensive paint custom matched to a designer shade, but it's probably not going to look as good as the original.
The bottom line is to go with what you love. Once you've narrowed your color and sheen choices to a few front runners, ask your paint store to mix up your choices in sample sizes so you can paint a section of your wall. It's amazing how different paint can look on your wall compared to on a tiny color chip.
See also: Bringing the Outside In: 5 Keys to Pacific NW Style
Bonus: Clean paint rollers with a hose
Guide to Hiring a Remodeler
This comprehensive guide walks you through all the steps of choosing who will design and build your project, vetting remodeling companies, and ensuring that you have the best experience.