At CRD Design Build, we are committed to using the best available technology both inside the design center and out in the field to ensure our clients receive top-notch service in all phases of their project: from design to production!
ArchiCAD 20
CRD's designers all use ArchiCAD 20 software to design clients' projects. This industry-leading Building and Information Modeling (BIM) software allows for enhanced graphics, user interface and exporting models to BIMx for clients' viewing. During client meetings, CRD customers have the added benefit of being able to view their project design plans in three dimensions along with our designers and CRD President and Founder, Denny Conner, on the design center's large screen via a projection system.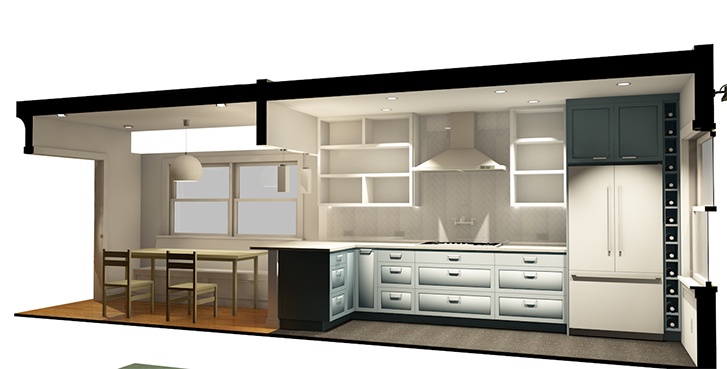 3D cutaway kitchen rendering shows the relationship of all design elements, finishes, color scheme and details.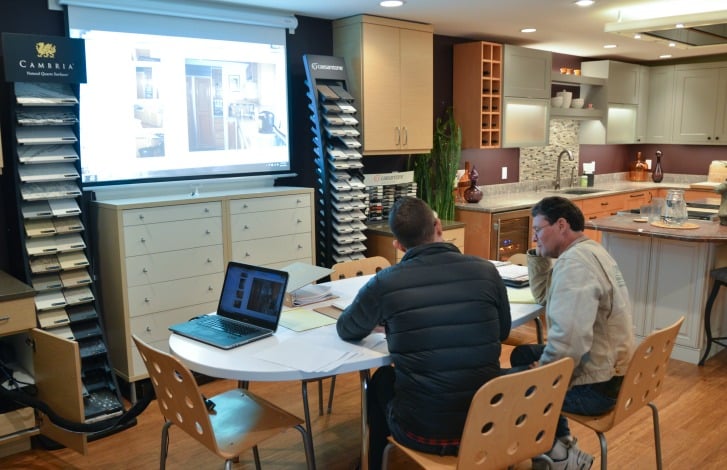 Project Debug: Lead Designer, Kylan, and Lead Carpenter, Blake, review, aka "debug" the project drawings and specifications before the project goes in to construction. This is one last opportunity to dot ALL the I's and cross ALL the T's.
BIMx
Through ArchiCAD, CRD is able to offer clients BIMx, a tool to interactively view a 3D model their home project via their tablet or smartphone. Our clients absolutely love this feature because it allows them to virtually tour their future home and share their home remodeling details with friends and family members.

Cutaway kitchen rendering.
Laptops and Smartphones in the Field
All of CRD Design Build's lead carpenters use iPhones and notebook computers while working in the field to easily communicate with clients and designers via email as well as view plans, appliance specifications, installation instructions and more.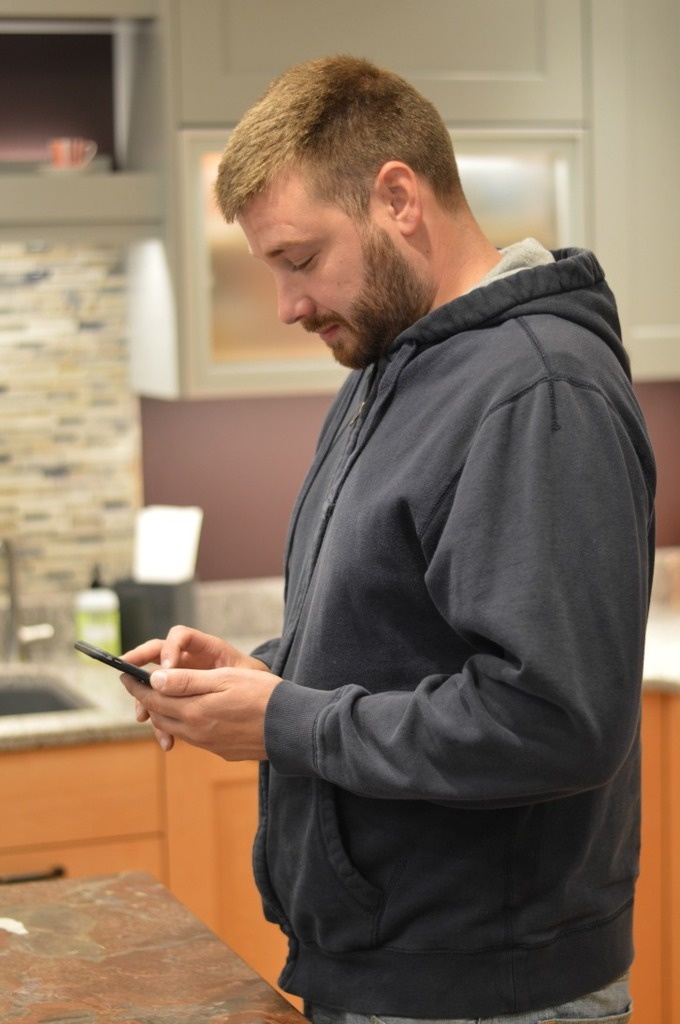 Dave, Lead Carpenter Extraordinaire, communicates with subcontractors and clients.
Guide to Hiring a Remodeler
This comprehensive guide walks you through all the steps of choosing who will design and build your project, vetting remodeling companies, and ensuring that you have the best experience.