Kitchens continue to be the heart of the home and one of the most expensive areas to remodel. In their race to bring the coolest gadgets to homeowners, kitchen appliance manufacturers are making it easier to customize the look and inner workings of refrigerators, cooktops, and ovens. Here are four of our favorite custom kitchen appliances that you can make your own.

The Jenn-Air Module cooktop set
Have you ever been in the middle of prepping a big meal and say to yourself, "I wish one of these burners was a griddle"? Or maybe you wish your cooktop featured both induction and gas elements? If so, this is the product for you! Each 15" unit sits flush with the countertop. Choose from single or double gas or induction burners, a griddle, and induction wok to create a cooktop combination that's tailored just for you. If you've ever dreamed of it, you can probably create it. Learn more

The KitchenAid commercial-style range
Here's a range for the home chef that wants a 20,000 BTU Ultra Power dual-flame burner and a pop of color. Available in four new colors—Imperial White, Imperial Black, Cobalt Blue, and Signature Red—this high-fashion range does it all. Also be sure to check out KitchenAid's super-chic Black Stainless finish on their other models. Learn more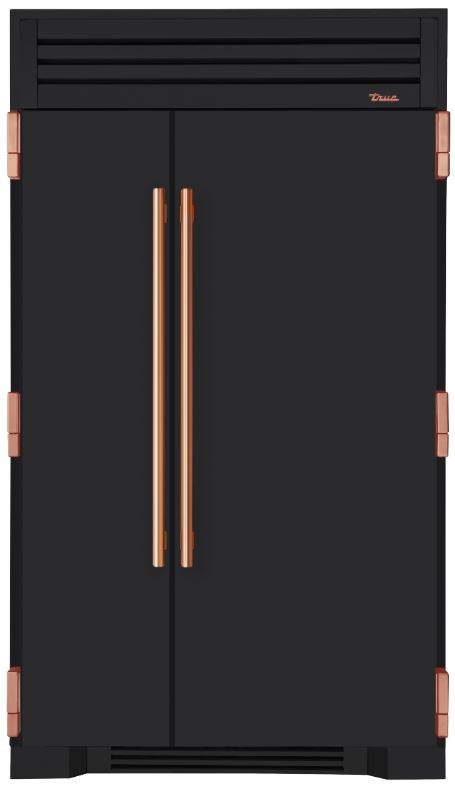 The True Refrigeration suite of refrigerators
With nine truly unique color combinations, this designer refrigeration unit can complement any style of kitchen. Their handy online tool allows homeowners to mix and match "front" materials, like stainless steel or matte black, with hardware finishes, like copper and brass. True's combos are truly high style and make for one gorgeous refrigerator. Learn more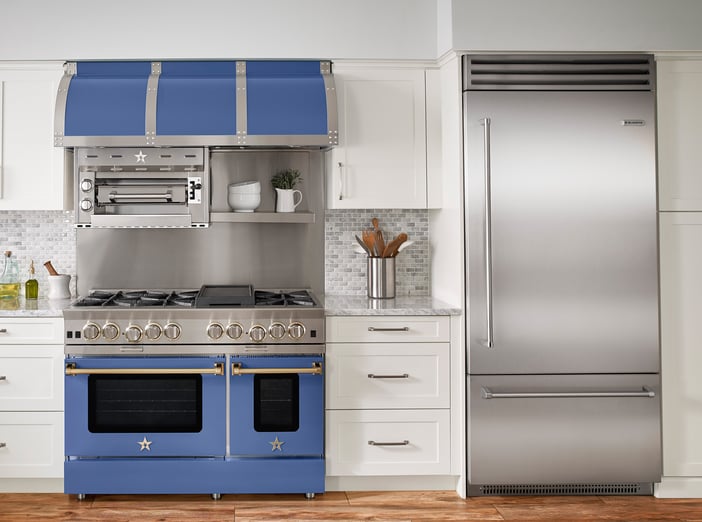 The BlueStar range
Here's a company that's built on the idea of customization. They offer a painter's palette of 750+ colors to choose from, plus a rainbow of knob colors and 10 metal knob trim choices. You can select the burners and other accessories you want, including charbroilers and griddles, and configure them however you like. You can even choose your oven door style, such as standard drop-down, swing left (or right), and French-style double doors. You'll be able to create a range that's totally unique to you. Learn more
Next steps
Customizing your kitchen appliances is just one piece of the puzzle. For a kitchen that's truly tailored to the way you live, a designer's help is invaluable. (See also: Do I Need an Interior Designer for My Remodel?) My colleagues and I love listening to our clients' needs and desires and designing the perfect kitchen layout. If you would like to explore customized kitchen appliances and other customization options, please drop us a line. We'd love to talk about your unique situation.
Guide to Hiring a Remodeler
This comprehensive guide walks you through all the steps of choosing who will design and build your project, vetting remodeling companies, and ensuring that you have the best experience.