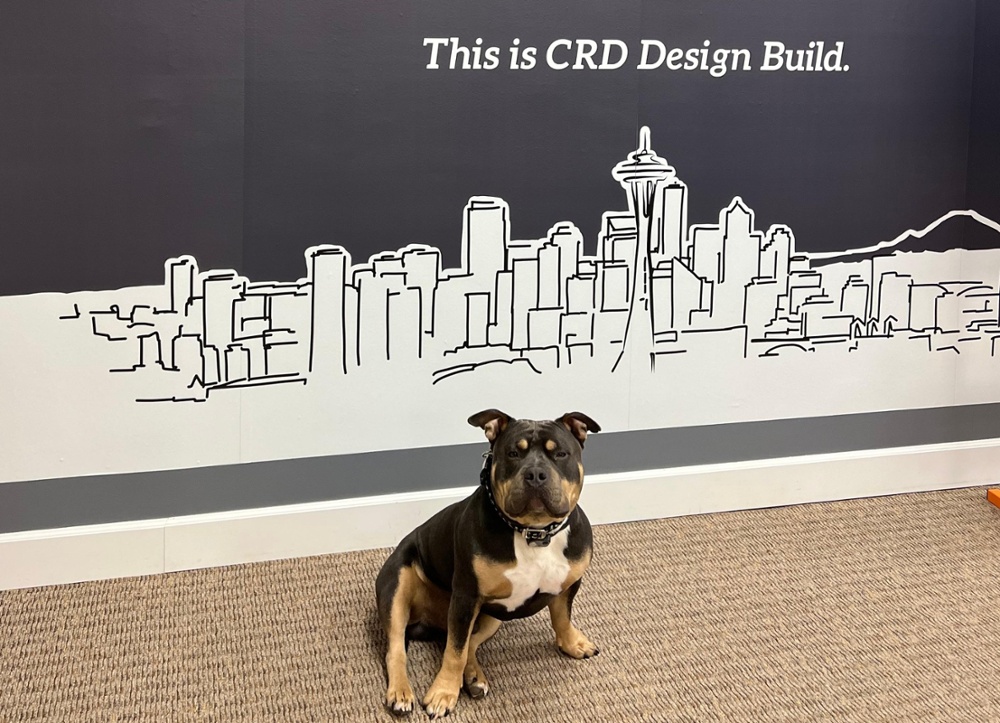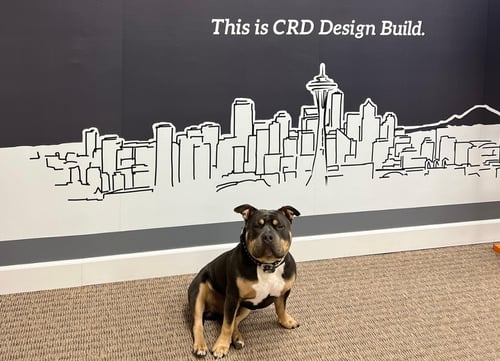 Not every remodeling project will require you to move out of your home. Moving out of your house for 5-6 months can be costly as well as a stressful endeavor! It involves months of planning, budgeting, packing, and in the final weeks, a lot of manual labor (unless you hire movers). So when families are told that they can stay in the home you'll often be met with a wave of relief. When you hear the news that you can stay in your home during a remodeling project, you're likely to feel a sense of relief. After all, it means you won't have to spend extra money on a short-term rental. However, living in a construction zone can be just as stressful as moving out, especially if you have little ones and pets to consider.
Your pets, while easier to care for than children, will still require extra attention during this volatile time. Our little furry friends won't understand why they can't go into certain parts of the home, why there's banging and sawing coming from the other room, or who all these strange people are who keep coming in and out of the home, especially without treats or pets!
Worry not fido, we're here to help Mom and Dad understand how they can make the remodeling process a lot less scary. Below we have gathered a few tips (and photos of their dogs) from our team on keeping your pets safe during a home remodel.
See also: 6 of the Most Durable Flooring Options for Pets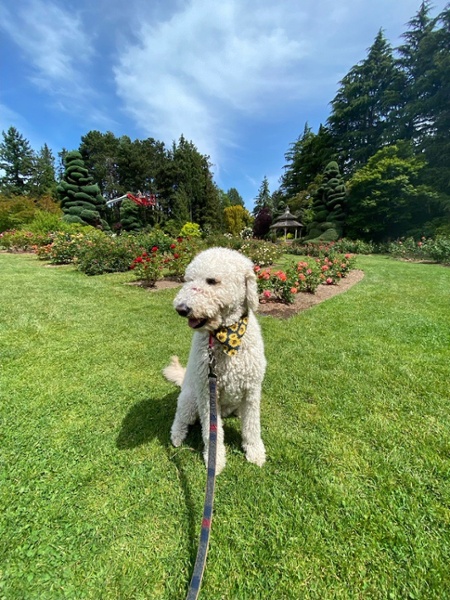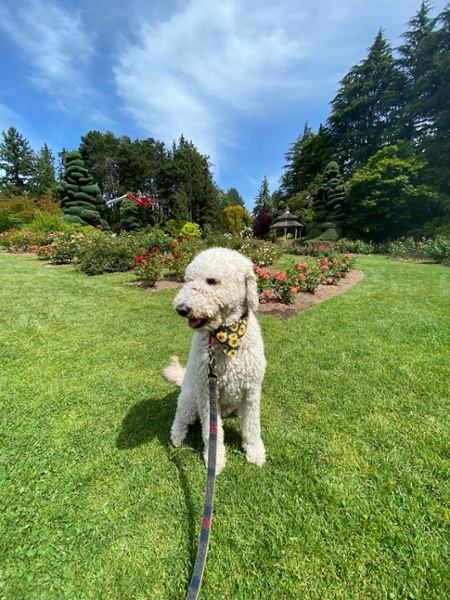 Let Us Know
During the initial phone call that you have with our Client Development Lead, she will ask you if you have any kids or pets at home. This is important for us to know right away for a multitude of reasons. 1. We want our team informed so they know what to expect when they come to your house for the in-home visit. Some members of our team might have allergies to specific pets. 2. For safety reasons, it's important to know what to expect when you step into someone's home if your dog is reactive to strangers or your kitty is easily scared and tries to run out the door when we arrive. Pet safety is of the utmost importance to us as we know that pets are family too.
Aside from the in-home visit, we like to take this opportunity to let you know asap, depending on the project, if you'll need to move out during your remodel or if you can stay and if so, which parts of the home need to be sealed off from your pets. We recognize that not every homeowner has a spare bedroom or a fenced-in yard their animals can stay in for several hours a day.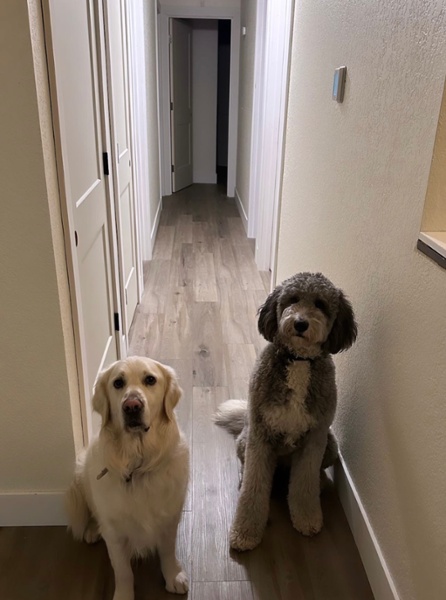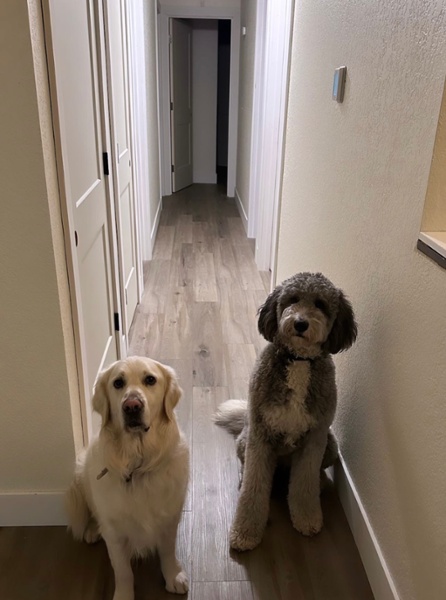 Stay Informed
Our biggest piece of advice regarding your pet's safety during construction is to communicate as thoroughly as you can and as often as needed. Ask us all the questions. A few important things to know that could be specific to your project is
What kind of chemicals or hazardous materials will be used and when? - like refinishing floors or off-gassing LVP.
What days will the heavy demo or loudest work be involved?
Which exit/entrance will be used and when?
How much dust can I expect to enter my living space?
Some pets may be extra sensitive to excess dust, the off-gassing of new flooring, or loud noises. We will try our best to answer any and all questions you may have so ask away!

Consider Your Options
1. Doggy daycare
If you are living in the home during construction and you are remodeling multiple spaces in your house or doing a large-scale project like an addition, there will be sub-contractors, lead carpenters, and your project manager coming in and out of the job site for most of the day. This means multiple doors will be open and tools may be laying around for your pet to access if they are loose. We always ask that your pets are kept safe in a secluded space during work hours but if that's not possible then a boarding house or a pet sitter may be necessary for the well-being of your pet.
2. Take them with you
If you have a private office or a dog-friendly office then you might consider bringing your pet with you during work hours. Here at CRD we love animals and always welcome our employees to bring their well-behaved pup in for the day. If your employer feels the same, then could be a great option for many reasons! Your pup or kitty will get to socialize, spend the week with you, and this option is free!

3. Keep them safe at home (in a room or crate, outside etc...)
Lastly, if your project is a bit smaller, like a bathroom refresh or really any project that our Home Services department would take on then keeping your pet at home in a secure location could be a great option. Our clients will often get their pup in an extra large kennel in the spare room, or tucked aware in an unused guest suite. The one downside to this option is that the noise from construction and the smell of strangers will set off an anxious pup or scared kitty. Being confined to a small space for a larger dog who needs exercise may not be ideal either.

We recommend using a white noise machine in the room your pets are kept in so there is some type of audible distraction from all the strange sounds coming from the rest of the house. A big soft bed and all their favorite toys won't hurt either!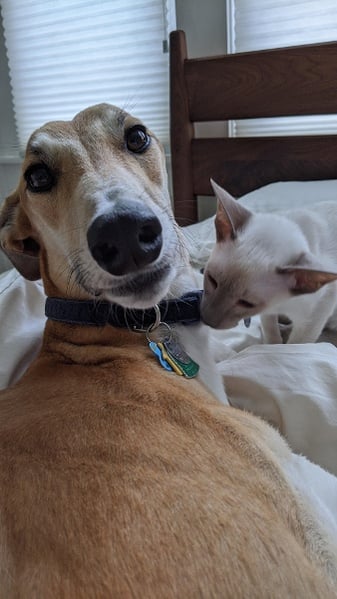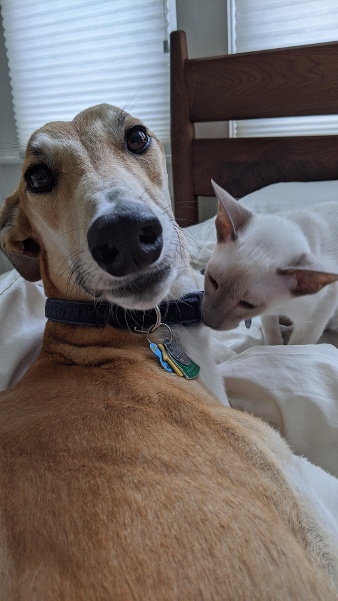 Maintaining Your Pet's Normal Routine During Construction
This tip is often overlooked. During the construction of a larger project, you might feel like it's taking everything inside of you to adjust to a new but temporary normal. This often means you work in the office more (if you are currently hybrid) or you eat out more if you are remodeling your kitchen. Our biggest piece of advice is to not let the woes of construction disrupt your pet's daily routine. Even when the hammers start swinging, your dog will still need exercise, socialization, and the same feeding schedule as before. During this hectic time, they may also need a little more comfort than usual.
There are so many great options out there to ensure that this happens. Like dog walkers, automatic feeding dispensers, and dog-friendly cafes or breweries for socialization.
See also: 5 Ingenious Ways to Incorporate Your Pets Into Your Remodel
Pets are Family Too
Remodeling your home to make you and your pets comfortable might be the best decision you'd ever make. We hope you take some of our renovating tips into consideration when you plan your future home improvement projects. Remember, you aren't the only one surviving the remodeling curve! Your pet is too. Get in touch today to discover all the ways CRD can make your home fit for your furry family members.
Guide to Hiring a Remodeler
This comprehensive guide walks you through all the steps of choosing who will design and build your project, vetting remodeling companies, and ensuring that you have the best experience.