Even when cost is a consideration (and when isn't it?), we still recommend you avoid these eight terrible building materials.
1. MDF trim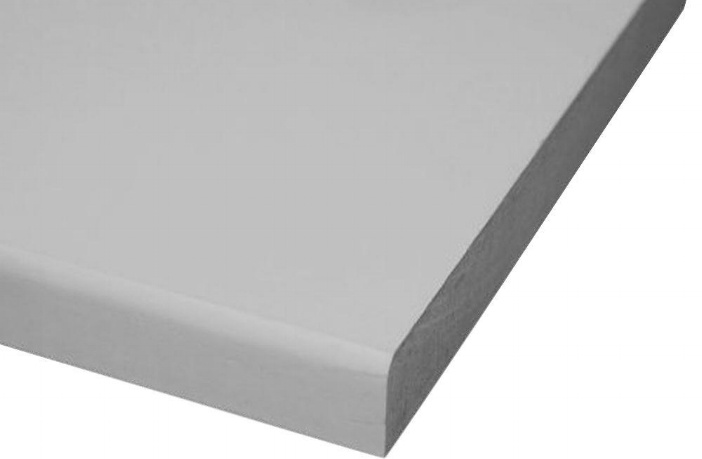 Medium density fiberboard (MDF) is very commonly used as interior trim around windows and doors and as a baseboard material. Unlike some of the other cheap building materials on our list, this one looks good, at least at first. In fact, when it's installed correctly and painted, it's virtually indistinguishable from real wood, and it costs significantly less. However, the honeymoon period can end quickly. When exposed to moisture, MDF swells up. Unless you use the right kind of primer, it can even swell with the initial coat of water-based paint. Sanding and repainting doesn't help and can even make the problem worse. The resin that binds MDF together may also contain harmful formaldehyde, which can offgas for years. I recommend using solid pine. If your budget requires you to use any MDF, save it for the driest areas of your home, such as your bedrooms and living room. Never use it in the bathroom, kitchen, or windowsills, where it is likely to get wet.
See also: The deadly secret of DIY's dream material
2. Vinyl Siding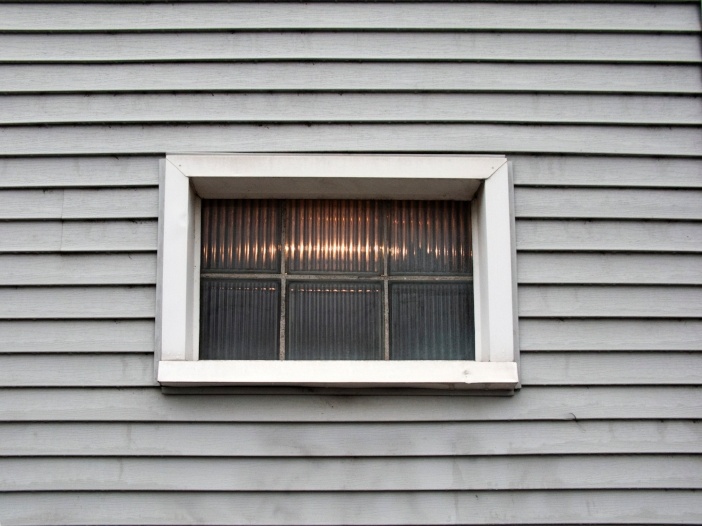 Do you remember the Pete Seeger song about little boxes made of ticky-tacky? He might have been singing about vinyl siding. This ubiquitous building material has been losing some market share to fiber-cement siding in recent years, but it is still a very popular choice. It's true that it's durable and requires little maintenance, but many architects and designers dislike the look. Looks aside, there are other reasons to avoid vinyl siding. Its manufacture is bad for the environment, and it usually ends up in the landfill. While manufacturers tout a 20- to 30-year lifespan, it can start fading and cracking much sooner, and it cannot easily be repainted. If you have damage or need to change or relocate a window or door, it is very difficult to match the original vinyl siding, which has likely faded. Vinyl siding is also prone to water leakage, especially if it is installed poorly, which is an all-too-often occurrence. As if that weren't enough, there have been numerous reports of vinyl siding being melted by sun reflecting off the windows of neighboring homes.
See also: The 7 Deadly Sins of Vinyl House Siding
3. Vinyl windows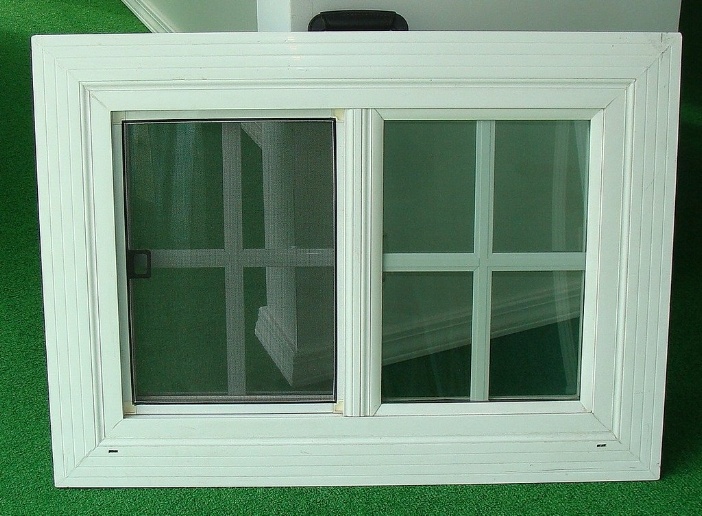 Vinyl windows have come a long way since their cheap white forebears that would discolor in the sun. Higher-quality vinyl windows can be very energy efficient and are available in a variety of styles and colors. That said, we still recommend fiberglass windows if your budget allows. While slightly more expensive, fiberglass windows last up to two decades longer and aren't prone to warping in heat and becoming brittle and cracking in cold weather, like vinyl. And, unlike vinyl, fiberglass windows can be repainted and repaired.
4. Cheap shingles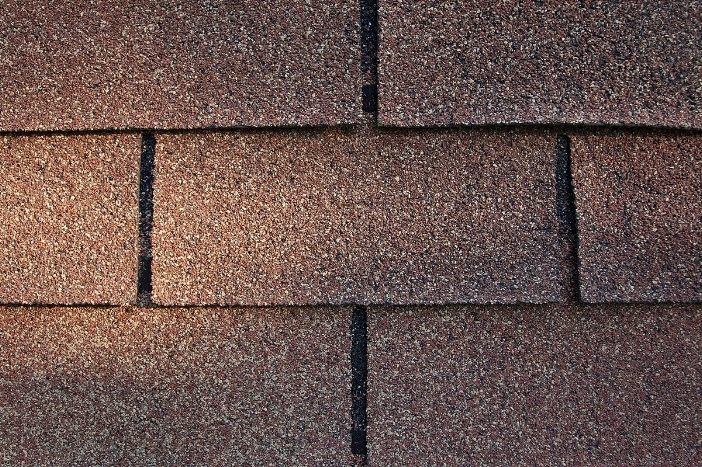 The roofing industry has come up with lots of names for various types of asphalt shingles. If installed properly, most of them will do a good job protecting your home, at least for a while. The one product we recommend you avoid are so-called 3-tab shingles that are designed to last only 20 years. While these are a bit cheaper than dimensional shingles (also called architectural shingles or laminate shingles), they are thin and prone to curling up on the edges and blowing off your roof prematurely. Dimensional shingles, which can last 30 years or more, have a more textured look and are much heavier and tougher. Given that much of the cost of replacing a roof goes toward the labor, we recommend that you pony up the extra 20 percent for the upgraded shingle product. You'll save money in the long run.
See also: The 3 main types of asphalt shingles (and how to spot them)
5. Flimsy faucets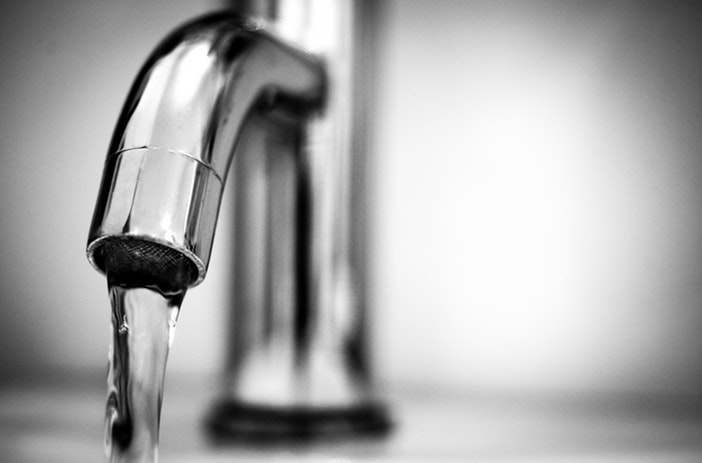 Most faucets look shiny and solid from the outside, but their innards are not all created equal. Look for a faucet with a solid brass body. The box should tout this feature, or, if you're unsure, pick it up; it should feel heavy versus cheaper faucets. Faucets with die-cast zinc-alloy bodies cost less but aren't as durable. Avoid cheap faucets with plastic bodies, which simply don't hold up well. Unlike cheap faucets, a high-quality faucet will have replacement parts available, which can extend their life even further.
See also: 5 of the Most Durable Kitchen Materials [CRD Design Build]
6. Wall-to-wall carpeting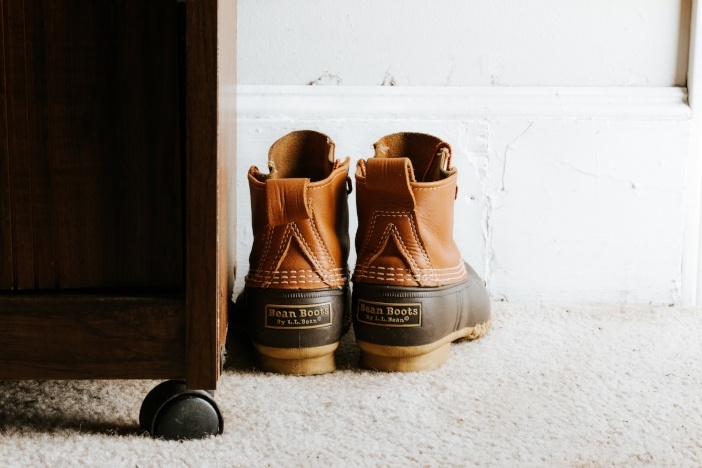 Carpeting can make your home feel cozy and is pleasant underfoot. However, I recommend you choose hard-surface flooring whenever possible because it is more durable and can help create a healthier indoor environment. Carpeting, pads, and glues can harbor toxins. They come from the carpet and pad materials themselves, from stain-protectors and fire retardants that are sprayed on, and from environmental toxins that are tracked into your home and get lodged in the fibers of your carpeting. In damp environments, carpet can become a breeding ground for mildew. Furthermore, most carpets have a relatively short working life and will ultimately end up in a landfill. If you want the feel and look of carpet, look for a product with a density rating of at least 2,900 and consider a carpet made from a natural material, such as wool. If a higher-quality carpet is not in your price range, a top-quality pad can extend the life of a cheaper carpet. It almost goes without saying, but avoid carpeting bathrooms and kitchens.
See also: Mold 101: What to Do if You Find Mold in Your Seattle Home
7. Hollow-core doors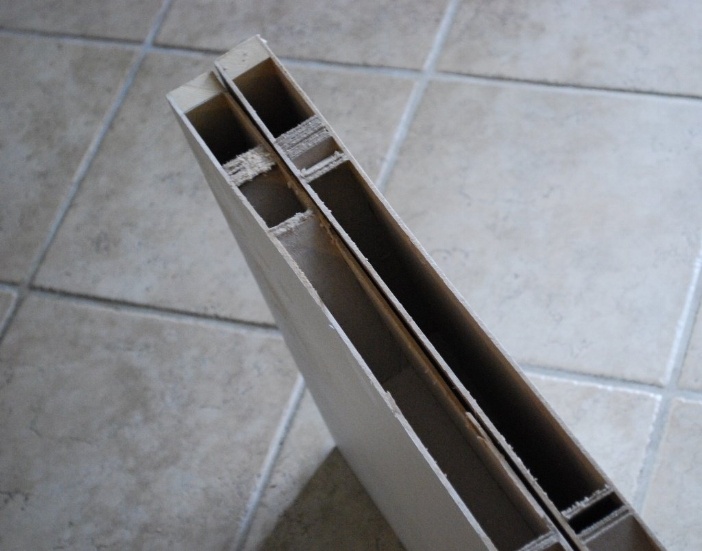 At first glance, a hollow-core doors may not be immediately distinguishable from a solid wood door to the untrained eye. However, these budget doors are inferior in several ways. First, they are an ineffective sound barrier as compared to wood doors. Second, since they only hold up to the lightest sanding, they cannot be refinished or repaired like a solid wood door. And, finally, they just have a cheap feel compared to a wood door, which seem solid and have some heft when you open and close them. (Think how much better it feels to close the door of a Mercedes than a Kia.) If you've invested in other trim details in your home, hollow-core doors may cheapen the overall look, which isn't worth the small savings. A middle-of-the-road alternative is the solid-core door, which has a wood veneer over a solid fiberboard core.
8. Exterior whitewood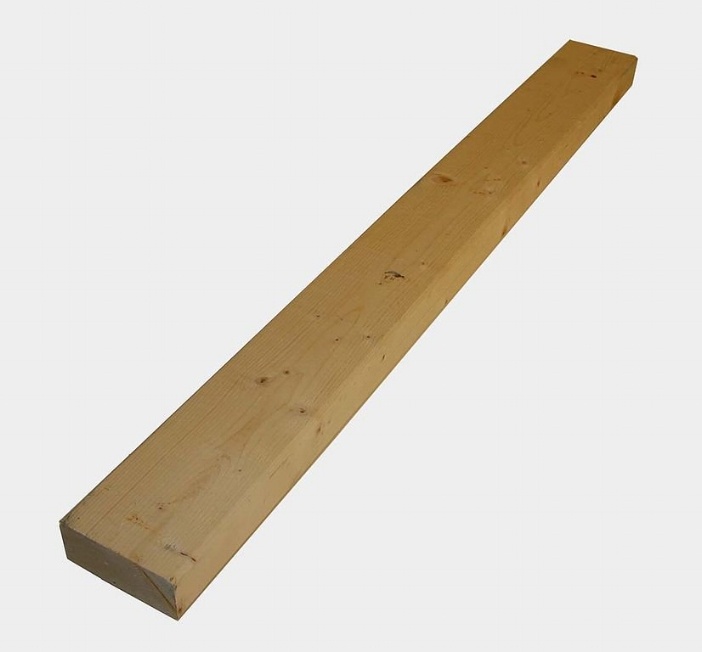 Whitewood is a catch-all term for low-density spruce or pine. It tends to be light in color and isn't very strong. Whitewood is a project wood, not to be used for building. It's simply not a good choice for exterior use because of its tendency to absorb water and then rot. For exterior use, douglas fir, pressure-treated lumber, and cedar are better choices.
Planing a Remodel?
There's more to a successful remodel than avoiding problem building materials. Thoughtful design and expert carpentry also play huge roles in your long-term satisfaction. If you are contemplating a Seattle remodel, please feel free to reach out. Our team is always happy to answer your questions and share our ideas.
Guide to Hiring a Remodeler
This comprehensive guide walks you through all the steps of choosing who will design and build your project, vetting remodeling companies, and ensuring that you have the best experience.