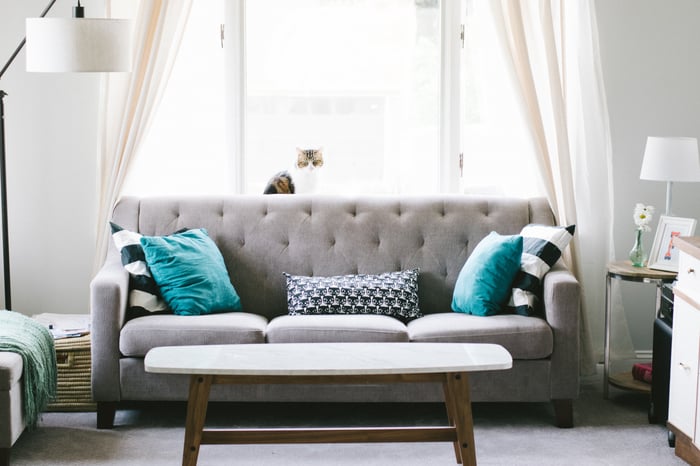 At its best, remodeling is a chance to bring to life the dreams you have for how you want your home to look and function. We truly believe in the power of excellent design and craftsmanship to not only transform homes but to improve lives. It's one of our guiding principles. But what happens when your remodeling dreams come crashing against the wall of financial reality? If your remodeling project is over budget, do you give up altogether? Not so fast! While your funds may be limited, here are some creative workarounds that can help keep your project on track.
Get real
The first step is to start narrowing in on the most realistic numbers you have available. Get your funding in order. Have you spoken with your banker or mortgage broker about lending options? Will you be drawing funds from some other source, such as savings or stock options? Educate yourself on the different types of financing and determine the amount you have available to you.
Of course, just because you have funds available does not mean you necessarily want to invest them all in your home. Some clients of ours use comparable homes in their neighborhood to determine how much they choose to invest in their own home. This makes sense for those who plan to move in a shorter time frame. If you plan to stay in your home longer, the many years of enjoyment you will get out of a perfectly designed home may justify a larger investment.
Get estimates
Now that you have a rough idea of how much you are willing to invest, it's time to start narrowing in on your total project costs. This is the step that is too often skipped. People get excited about jumping into the design process, and they neglect to keep a running estimate of what their project will cost to build.
One of the advantages of choosing a design-build contractor that offers fixed pricing is that accurate estimation is baked into the process. We've encountered too many homeowners who have worked with architects and then found that once they started getting estimates from contractors, the plans they paid for and pored over turned out to be too expensive to build.
If you haven't already read our Guide to Choosing a Remodeler, I highly recommend you take the time. It explains all the different contract types and choices you have when you go to hire a contractor. Download it here.
As you enter the design phase and start getting estimates from your design-build remodeler or general contractor, you may find that your project costs exceed your allotted budget. This would most likely happen if you have added to your original scope during design or, less likely, if your remodeler underestimated your project cost (something we pride ourselves on avoiding here at CRD). At this point, you can consider increasing your investment and getting exactly what you want, or you can look for ways to reduce the cost.
See also: What Does a Remodel Cost?
Get creative
Nobody approaches a remodeling project with unlimited funds (at least nobody we've met!). If you find yourself with more project than budget, it's time to start looking for creative solutions. As a first step, we will do what people in the construction industry call value engineering. Our project designers and production manager will look for ways to cut costs while maintaining the general scope of the project. Here are a few items we commonly look at scaling back:
Lowering the level of finishes
Choosing not to move stairs or walls
Avoiding complicated trim work and other labor-intensive elements
If after value engineering, you still can't hit your target budget, it's time to explore more substantial steps. We usually recommend project phasing. While this takes careful planning and design expertise, the concept is simple. You can work with your designer to come up with a master plan that allows you to build the most essential elements of your project now and create a detailed plan (and lay the groundwork) to complete the rest of your scope in the future.
Here's an example. We had a client who came to us for a major kitchen and basement remodel. They wanted to create a room in the basement where their young son could eventually move or where visiting relatives could stay. Because their plans were long term (versus their immediate need for a new kitchen), they chose to phase the basement room. Our team ran electrical wiring to support the area's future use and put the wall framing that would one day be needed in place. The space is now ready and will require less investment when our clients choose to eventually finish it off.
Get answers
I hope this gives you some ideas for what to do if your remodeling goals exceed your budget. The key here is to get construction estimates early and often. It's best to start narrowing in on your building costs as soon as possible in the design process. If you find out early on that your project is heading over budget, there's still time to correct your course.
I also highly recommend that you insist on a fixed-price contract so you know exactly how much your remodel will cost before you begin construction. If you plan ahead and have all the information you need, you are much more likely to make your remodeling plans a reality . . . and have a more enjoyable time doing it.
If you ever have any questions about the design-build process or would like to get a rough estimate of what your project will cost, I am happy to help. Please get in touch. I'd love to hear about your plans!
Guide to Hiring a Remodeler
This comprehensive guide walks you through all the steps of choosing who will design and build your project, vetting remodeling companies, and ensuring that you have the best experience.