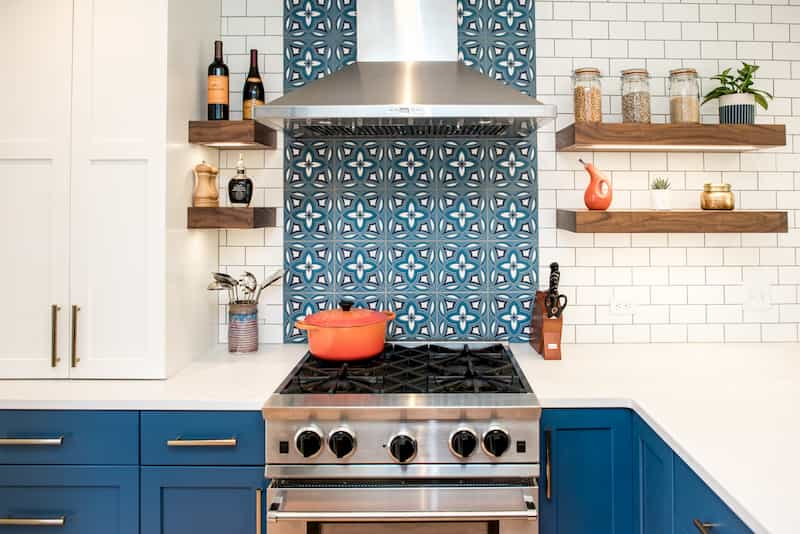 A kitchen remodel is one of the biggest home-improvement projects you can take on, both in terms of investment and disruption during construction. So you don't want to tackle a major kitchen renovation unless you have some pretty good reasons to do so. But given that your kitchen is the heart of your home, a major kitchen remodel can be life-changing. We talk to a lot of homeowners in Seattle about their kitchens, and these are some of the most common reasons they point to for starting a kitchen remodel.
1. You lack storage and prep space
Even if you aren't the biggest foodie on the block, you still need enough space to store your food and prep your meals. Sadly, many Seattle kitchens simply lack counter and cabinet space. And the space that's there is often poorly laid out, making cooking awkward. Even if your kitchen was "updated" at some point, the changes often amounted to nothing more than a face lift, that is probably looking a little dated at this point. Limited square-footage is usually not the issue. You can have dozens of cabinets and drawers that simply aren't designed well and don't provide ample, organized storage for your cooking gear and small appliances. It's amazing what a new, carefully planned redesign can do!
2. Your needs have changed
The addition of kids to a family, or their moving out of the house, often trigger the need to redesign a kitchen. The kitchen that worked fine for you pre-kids may drive you crazy now. Or perhaps, now that your kids are packed off to college, you're ready for a more inviting space for entertaining. Needs change, and, sometimes, houses need to change along with them.
3. Your appliances are past their prime
Most kitchen appliances get hard use, and their life expectancy is limited. Gas ranges are only expected to last about 15 years, refrigerators 13 years, and dishwashers only 9 years. If the last time you remodeled your kitchen was before 2005, the prognosis of your appliances is not great. Older appliances may still function, but they can be energy hogs, and, in the worst case, be downright dangerous. To keep a consistent look, many homeowners choose to replace all their appliances at once. This doesn't require a complete kitchen remodel, of course, but it often makes sense to explore that option, along with any layout desired changes, when you replace a whole suite of failing appliances.
4. Your lighting is terrible
Lighting design is often an afterthought, but it can make such a big difference in the usability and your enjoyment of a space. Nowhere is proper task lighting more important than in your kitchen, but we too often see inadequate, poorly placed fixtures. (And no, the little bulb in your oven doesn't count as kitchen lighting!) A carefully designed lighting plan, with under-cabinet lights, in-ceiling lighting, and statement pendants can make your kitchen so much more functional and attractive.
5. Your kitchen is hard to clean
It's hard enough to carve out time to clean your kitchen, but it's even more of a hassle if the surfaces are so worn or poorly designed that they just never look clean. Think abraded enamel sinks and countertops, tile with deeply stained grout lines, wood cabinets with years' of smudgy grime around the handles, faded linoleum flooring that harbors deep-set dirt. New surfaces often require so much less effort to clean.
6. Your kitchen lacks flow
A well-designed kitchen is supposed to be an easy-to-use work space, where all you need is close at hand, and users can move around freely and efficiently. Too often, older kitchens seem to have been designed haphazardly. All the elements are there, but they're bunched too close together or not close enough. A good interior designer will ask lots of questions to find out how you use your kitchen, how many cooks will be in it at once, and what bothers you about your existing layout. The advantages of properly designed layout may not be as immediately visible as the new fixtures and surfaces, but you will feel the benefits immediately.
7. You can't stand to be in (or be seen in) your kitchen
I left this one for last because it encompasses looks. I generally try to steer homeowners away from a purely cosmetic upgrades, but there's no denying that aesthetics matter. If you can no longer stand looking at your honey-oak cabinets, ugly dropped ceiling, and avocado-green appliances, perhaps it's time for a change. Kitchens have evolved over the years, from the closed-off domain of the cook to a more open space, where friends and family gather. As the function of your kitchen has been elevated from workhorse to showplace, it makes sense that you would want it to reflect your unique sense of style.
A thoughtful, well-designed kitchen remodel is an involved process, but it can pay huge dividends in your enjoyment of your home. If you find yourself relating to any of the seven signs above, it may be time to start exploring a renovation.
Considering a kitchen remodel?
Thoughtful design plays a huge role in creating a kitchen you will love for many years to come. If you are contemplating a Seattle kitchen remodel, please feel free to reach out. My interior designer colleagues and I would be happy to answer your questions and share our ideas.
Guide to Hiring a Remodeler
This comprehensive guide walks you through all the steps of choosing who will design and build your project, vetting remodeling companies, and ensuring that you have the best experience.