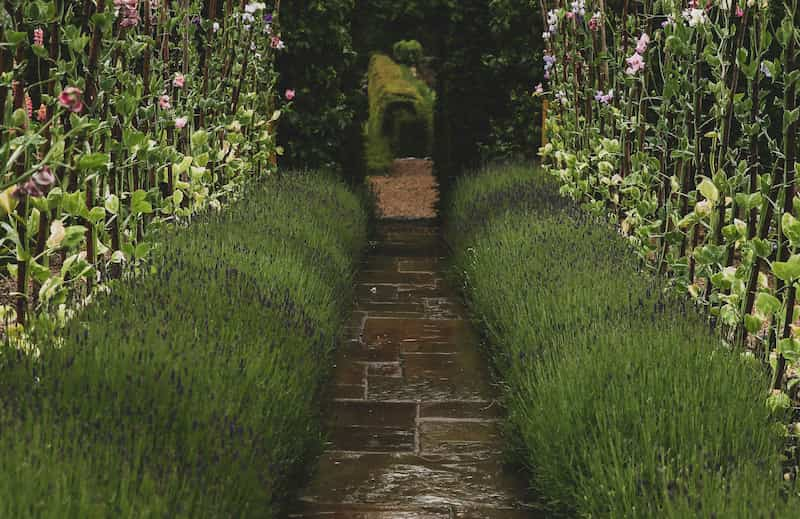 I'm a big fan of natural stone patios and pathways. It's hard to beat the look of well-maintained flagstone. But natural stone, such as bluestone and travertine, is pricey, costing upwards of $30 per square foot, installed. Not only is the material itself expensive, but a mason has to carefully select each irregularly shaped piece to fit the dimensions of your patio or walkway. What's more, natural stone patios are more prone to buckling.
A more economical and simpler choice for patios and walkways is concrete. Before you dismiss it as too sterile or boring for your backyard oasis, consider the many ways in which concrete can be livened up to help you achieve nearly any landscaping look. Below are a few ideas to get you started.
Stamped concrete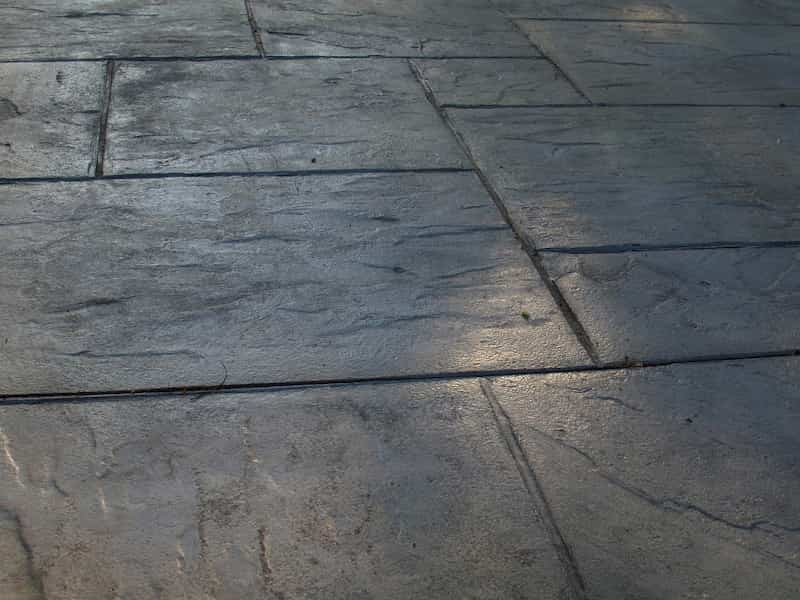 A stamped concrete patio is one of the easiest ways to achieve the look of stone without breaking the bank. By simply using a rubber concrete stamping mat or roller, your installer can give your concrete a stone-like effect at a cost that's cheaper than natural stone. There are many brick, stone, and graphic patterns to choose from. A stamped concrete slab is also less likely to harbor weeds, which eventually find a way of growing up between flagstone and other pavers, requiring regular attention and maintenance.
Clay pavers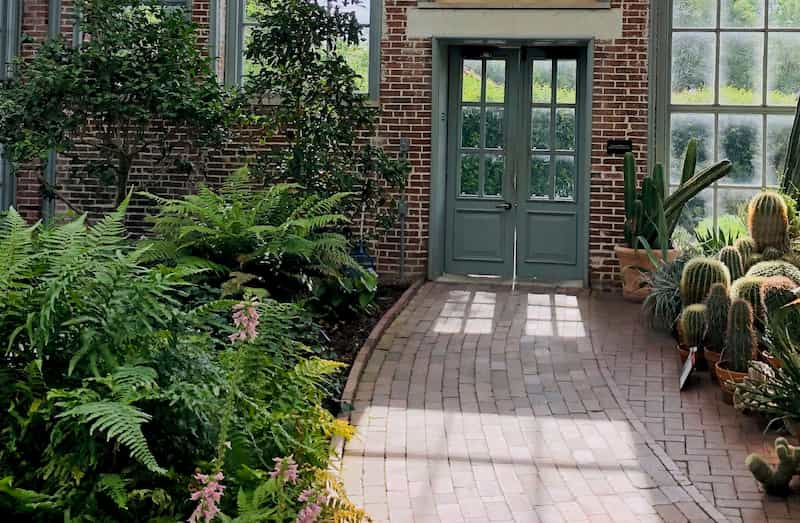 Clay pavers are weather-resistant bricks that are hard-fired in a kiln. Like stamped concrete, this option is cheaper than buying natural stone, and its extreme strength allows it to withstand even the harshest weather conditions. Clay pavers can be used whether you're building a new patio from scratch or resurfacing an old one.
Concrete pavers
If you are going for the look of natural stone (minus the hefty price), concrete pavers may be your closest match. They come in a wide array of shapes, colors, and sizes, from modern geometric designs to lookalikes of nearly any popular natural stone. They're an extremely versatile and durable choice.
Painted or stenciled concrete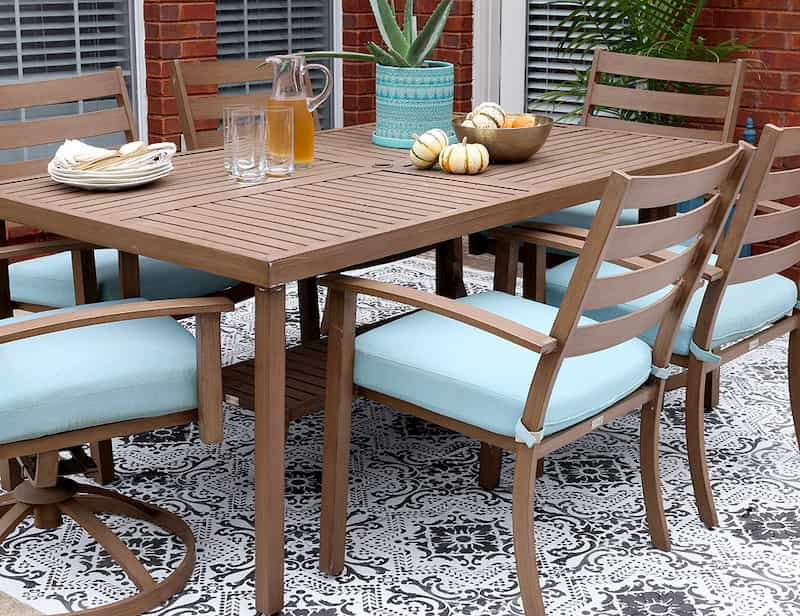 If you're simply looking to revive your current concrete patio, one of the easiest ways to do so is by painting your concrete. You can even use a stencil for an eye-catching look. To ensure that you get the best results possible, be sure to power wash your concrete first. Make sure you pick a paint that's formulated specifically for concrete, or at least made for outdoor use, like porch paint.
Stained concrete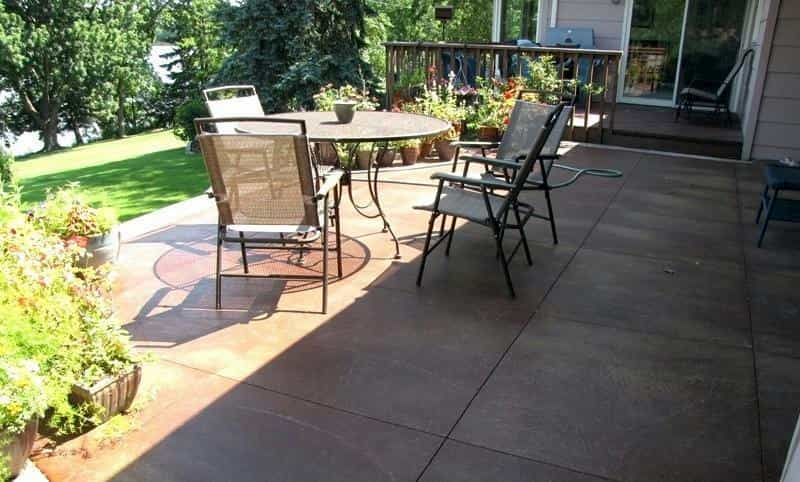 Another way to liven up an existing concrete patio is with a concrete stain. This method is particularly cost-efficient and easy, and you can even do it yourself. There are hundreds of stain color options to choose from, but you'll need to choose one that's darker than your current concrete color. Staining concrete doesn't ever achieve a completely even color because of the natural variations in the concrete surface, but that's part of the look.
Choosing the right patio material
When it comes to hardscaping materials and techniques, your choices are almost limitless. If you are trying to save money, a good rule of thumb is to choose materials that are relatively simple to install and can be sourced locally. Unlike natural stones, which often have to be shipped great distances, the primary components of concrete are readily available nearby. Whether you choose a stamped concrete patio to look like natural stone, stain a slab of concrete, or just seal it, you can achieve just about any look with concrete.
Starting a remodel
If you are planning to remodel your home, including outdoor spaces, a good place to start is with a licensed contractor or designer. Our team here at CRD has decades of experience renovating Seattle homes and will handle all the details. If you are interested in discussing your remodeling plans, please don't hesitate to get in touch.
Guide to Hiring a Remodeler
This comprehensive guide walks you through all the steps of choosing who will design and build your project, vetting remodeling companies, and ensuring that you have the best experience.