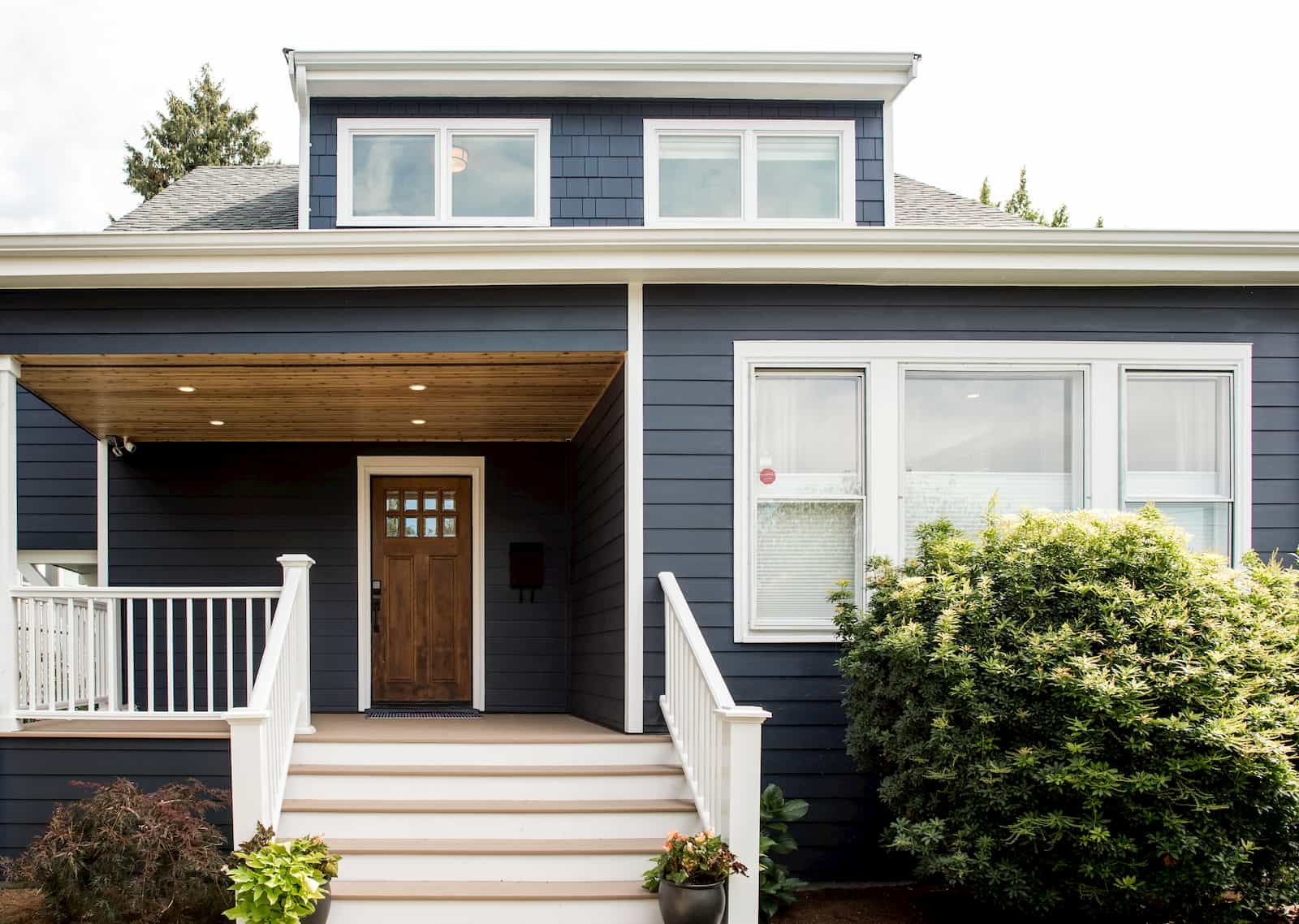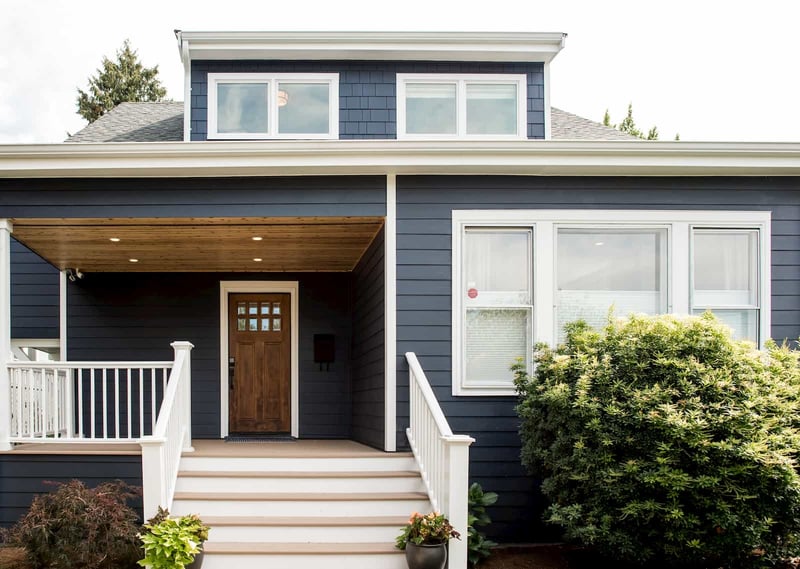 A home's attic is a space whose usefulness is often overlooked by many Seattle homeowners. In most homes, it's just dead space or, at best, used to store your luggage and old boxes of papers. But an attic can be so much more!
With the proper design, you can turn your unused attic space into a luxurious attic bedroom master suite.
An attic bedroom conversion is an excellent way to expand your home's space, but there are some important points to consider as you decide if this project is for you.
Which Should You Remodel: Your Basement or Attic?
Should you do the basement or the attic? This is one of the most common questions we get from homeowners wishing to add extra living space.
Converting a basement into a master bedroom can be a great way to go. Nonetheless, there are two main reasons why you might want to opt for an attic bedroom instead: light and comfort.
In our experience, the most sought-after feature in a master bedroom for many homeowners is a well-lit, breathable space.
It might seem somewhat counterintuitive, what with the reasonable expectation being that you have a darker place to sleep. However, it holds true for most Seattle homeowners we've interacted with. Morning light is vital in ensuring our circadian rhythms are regulated. A dark room is important for sleep, but morning light can also help get your body into a natural sleep rhythm.
Unless you are careful to install plenty of windows in your basement, natural light is more likely to be limited, especially if your lower-level room has not been redesigned and rebuilt specifically as a bedroom space.
Attic Space: Interior Design & Layout
What Will You Fit inside the Attic Bedroom?
Storage space is another vital factor to keep in mind. As is your desired layout.
In most cases, attics are, by default, storage areas of large items. Existing storage space might provide a bit more square footage for closet and floor space.
With the help of an experienced interior designer, you can divide up space appropriately between your closet and your finished space, thereby ensuring that you still have enough storage space left post-conversion.
Choosing Your Attic Bedroom Architecture
Most suite conversions begin by redoing the attic's collar ties so that you get more headroom. These horizontal support beams can be exposed or hidden above the drywall ceiling. (Take a look at our attic bedroom ideas section below to get a sense of which approach you like best.) If you leave the beams exposed, you will need to decide whether you prefer natural wood, which is popular with enthusiasts of a more rustic design, or perhaps something subtler.
Structural Feasibility
An experienced architect or structural engineer will ensure that whatever attic bedroom design you choose will not harm the structural integrity of your home. In many cases, especially in older homes, an attic conversion will leave you with a much more structurally sound home than the original. Building codes require that you bring the structure up to modern standards when you tackle this type of project.
In addition to shoring up the roof, your attic floors will probably require some extra retrofitting to allow them to withstand the weight of regular foot traffic.
Finally, you also must consider access. Most attic conversions and renovations require the re-engineering of your stairway. In many cases, the stairs may need to be repositioned to allow good access between your attic rooms and the floor below.
You Need to Adhere to Local Building Codes
Converting your attic goes way beyond planning your interior design. Attic remodeling is a major project that demands much from the homeowner.
It's vital that you consult local building codes and existing attic design templates, thereby ensuring that you're compliant with the set codes. You will likely be working with a qualified interior designer or architect who will handle permitting and design review for you.
Ceiling Codes for Attic Bedrooms
Here's a regulatory tidbit for you: Here in Seattle, no inhabitable attic room may be less than 7 feet in either height, width, or length.
Whatever your current dimensions are, they must meet this threshold at a minimum. To meet these minimum space requirements, and add living area, you can consider a dormer addition.
A dormer is a window that projects vertically from a sloping roof. Dormers can be quite large, greatly expanding the usable square footage of the attic. Dormers are usually what make cool attic bedrooms possible.
That said, even if your attic space meets the square footage threshold, there is still a lot that has to be done to bring it up to full code-compliance.
Attic Bedroom Remodeling Can Be Costly and Time-Consuming
With attic bedroom remodeling, you will need to plan finances carefully and calculate every renovation expense that may arise before starting the project.
Original rough attics in older homes tend to require more work and incur more cost that redoing a previously finished or partially finished attic space in a newer home.
Cost of Attic Bedroom Remodeling Project
It can be difficult to get an accurate estimate of how much an attic conversion will cost because there are so many factors at play. However, I recommend you check out our Additions Pricing Guide for some ballpark cost estimates. You can also call other design-build companies and ask for ballpark estimates. I've found that the estimates published online on sites like Homeadvisor.com and other places grossly underestimate the real-world building costs we're seeing in Seattle today.
You will have to decide how best to balance out your needs: your budget vs. the prospect of increasing your home's value should you one day decide to put it up for sale.
The best thing to do is ensure you have experienced professionals who have prior experience with appraising attic remodeling projects.
When it comes time to sign a construction agreement, I recommend that you insist on a fixed-price contract so that you are not surprised by overages. I don't recommend a time-and-materials type contract or just a loose estimate from a builder for a project as complicated and costly as an attic renovation, especially if it includes the addition of dormers.
How Long Does an Attic Bedroom Conversion Take?
Converting an attic into a master attic bedroom suite is a major project. Attic conversions can take as little as two months, but typically they will take three to four months and will require several types of permits.
Your designer and builder should be able to give you an up-to-date estimate of design and construction time. Keep in mind that most reputable firms in Seattle have longer-than-usual wait times right now.
You Might Need to Retrofit a Staircase for Your Attic Room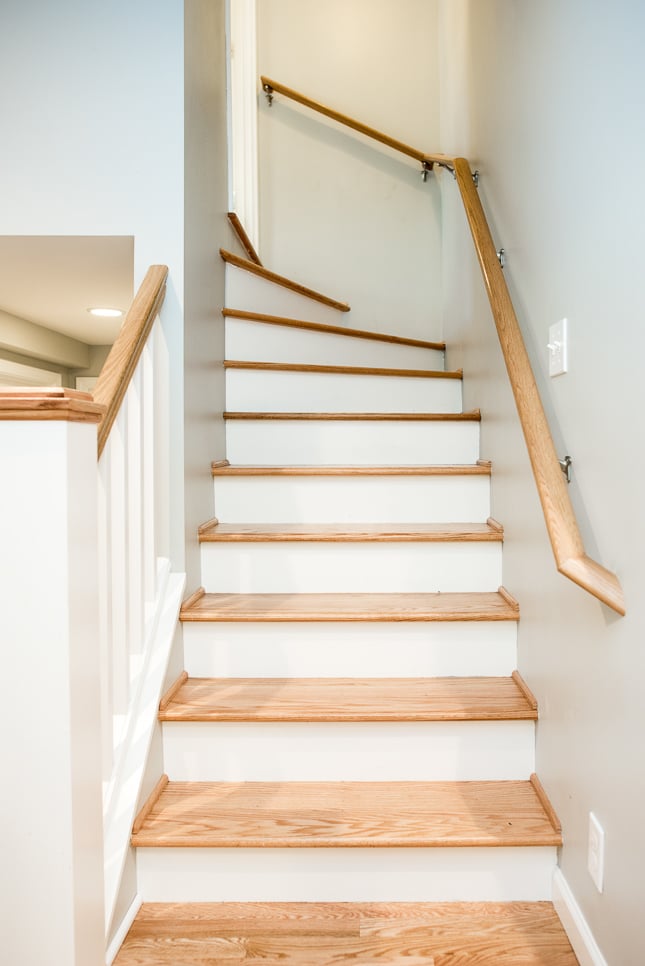 Bryant Whole-House Remodel
Most attic conversions require new stairs. Ladders and steep, narrow staircases will not be sufficient if you plan to use your attic as a bedroom suite.
In most cases, you will need to devote extra space, either in the attic or on the floor below to allow for a new, not-too-steep staircase. In many cases, the staircase may have to be relocated entirely.
You might also need to make some changes to the flooring and ceiling layout in order to safely and conveniently connect your attic to your main house—the ease of which will, of course, depend on how much space you have at your disposal.
Elongating the stairwell's front end into the attic level usually works as a solution.
Bring Your Attic Ideas to Reality
Ultimately, what you need to know is that not all attics are eligible for conversion as they stand. Your local building codes should always be factored in before starting any work.
At a minimum, if the space in your attic is not large enough for you to stand upright in, it won't be easily remodeled into a master bedroom without the addition of one or more dormers.
Transform Your Attic
Despite the limitations of some homes, a creative designer or architect can squeeze enough space for a bedroom and usually a bathroom into most attics. The first step is to have a designer look at the space, share some room ideas, and tell you what might be involved to convert it. It's helpful to go online and start gathering design ideas so you can get a sense of what you like.
Despite the cost and complication, a new attic suite can be a wonderful addition to your home and positively impact its resale value. The right remodeling firm can bring your design ideas to life.
Attic Bedroom Inspiration
Rustic Timberframe
Rugged beams lend this gorgeous upper-level attic bedroom a rustic charm.
Summer Camp
This rustic bunkhouse retreat has a distinct summer-camp vibe.
Lovely Loft
Simple, bright, and airy, this attic bedroom is a calm retreat.
Built-In Beds
How do you design one attic bedroom for two kids? Built-in beds can be an excellent solution.
---
This article highlights a hand-picked selection of work by a variety of designers and builders and is meant to showcase their talent. Please drop us a line if you would rather not be featured on this page.
Guide to Hiring a Remodeler
This comprehensive guide walks you through all the steps of choosing who will design and build your project, vetting remodeling companies, and ensuring that you have the best experience.