November 16 Update
As you are no doubt aware, a third wave of COVID-19 cases has arrived in Washington. Cases have doubled in our state over the last two weeks. CRD management continues to closely monitor the changing situation and follow all state guidelines. Here are a few updates about how we are responding.
Preventative Measures
In accordance with the governor's recommendations, we are taking commonsense precautions to limit the spread of the virus in our workplace and on our jobsites.
Educating staff about prevention and detection.
Implementing a basic cleaning regimen in our office and on our jobsites.
Asking office employees to work from home whenever possible.
Moving all client meetings online.
Asking sick employees to stay home.
Asking our subcontractors to remain at home if they are sick.
Construction Continues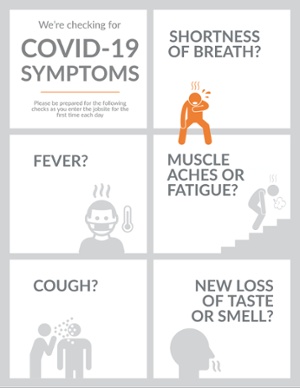 As of now, we continue to operate under Phase 2 Construction Restart Rules.
We continue to adhere to a rigorous set of

jobsite requirements
around safety training, social distancing, PPE, sanitation, and health symptom checks.
CRD's design and production schedules are not currently affected.
We will do everything we can, including moving employees between projects, to try to
stick to our schedules as closely as possible.
If one or more of our designers does get sick, we anticipate little to no impact on the progress of the project. They will have the ability to work from home once they feel up to it.
If one or more of our lead carpenters gets sick, there may be a slight pause as we reassign work loads to minimize the delay in the schedule.
If clients themselves get sick, we may have to pause work in the home until the client is no longer contagious, after which we will work with the client to adjust schedules to see if we can make up any of the time that was lost.
Thankfully, we have not been directly affected, and we hope that continues. If anything changes, we will be in close communication with our clients regarding their current and upcoming projects. In the meantime, please don't hesitate to contact us with any questions or concerns. Thank you for trusting CRD with your home remodel.
---
CRD is open for business and ready to serve you
Despite this environment of uncertainty, we are working remotely but remain operational. We are taking active and extensive precautions to keep our staff and clients safe and to do our part to help prevent the spread of the virus. While implementing these measures, we are continuing to serve the Seattle community to the best of our abilities. If you have a remodeling project you would like to discuss, please don't hesitate to reach out. We would be happy to discuss it with you.
Our core values are more important than ever
Since our founding in 1980, we have striven to serve our community with integrity, creativity, innovation, craftsmanship, and excellence. During these trying times, we continue to let these values be our guide, as they will be for decades to come.
Per government guidelines, we continue to maintain operations during these challenging times. We are so grateful for the trust our clients put in CRD. Please know that we are doing everything we can to serve their needs, while keeping everyone safe.
We're all in this together
We want to extend our most sincere thanks to our loyal customers, and we want to pledge our continued commitment to you and our entire community. Stay well, and thank you for your support.
Guide to Hiring a Remodeler
This comprehensive guide walks you through all the steps of choosing who will design and build your project, vetting remodeling companies, and ensuring that you have the best experience.