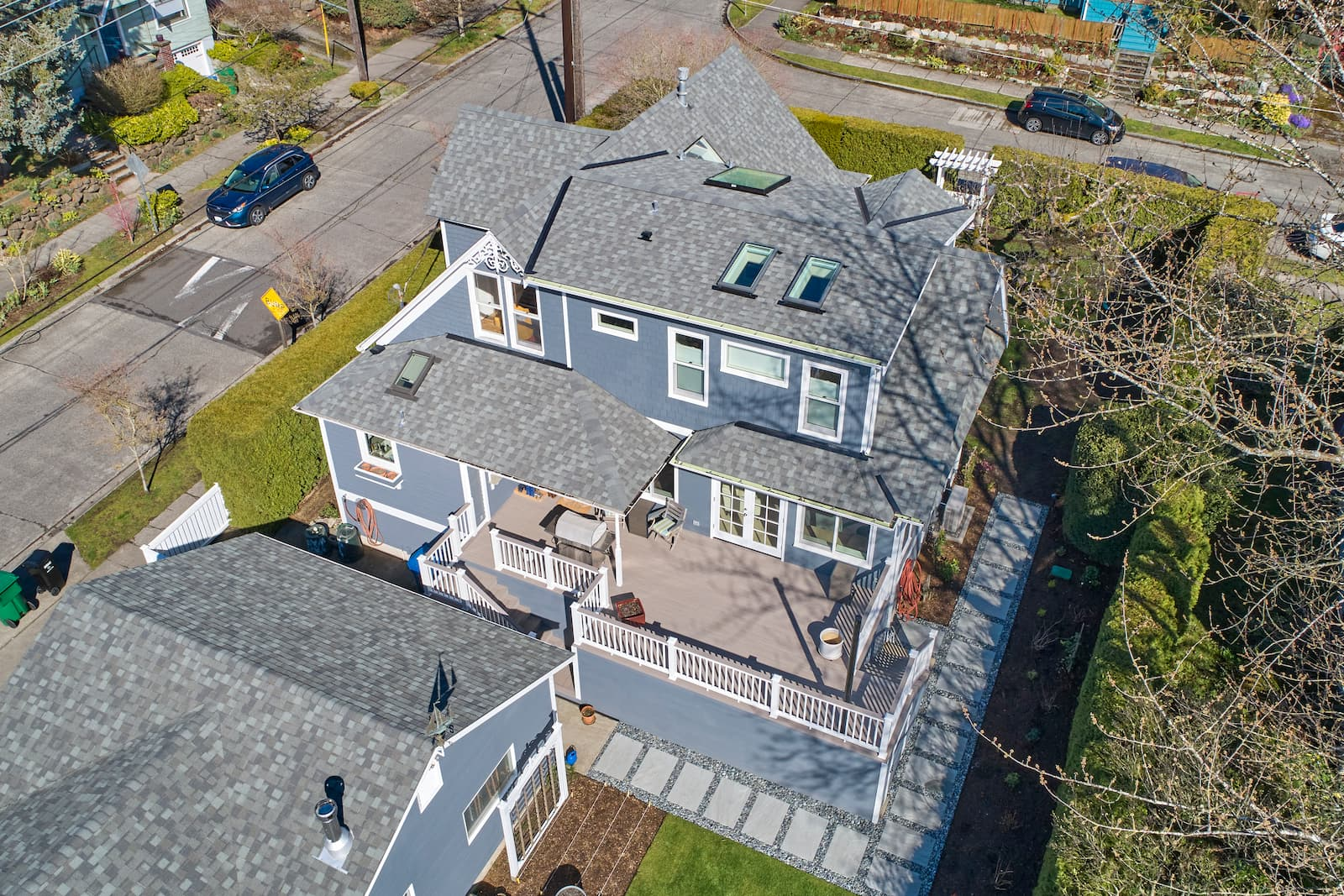 As the weather warms up and the sun shines brighter, it's time to bring your indoor activities outside. Your outdoor space is an extension of your home, and with a little creativity and planning, you can transform it from just grass or a bare lawn into a captivating oasis that is the perfect space for entertaining friends and/or your whole family! Your backyard is a blank canvas waiting to be transformed into a captivating retreat. Whether you have a spacious deck, a cozy patio, or even a barren backyard, this blog will guide you through refreshing and updating your outdoor areas since we understand the desire to create an outdoor entertainment space that reflects your style, enhances your lifestyle, and provides a sanctuary right in your own backyard.
We have compiled a list of ideas and tips to help you make the most of your outdoor living space. Get ready to unleash your creativity and bring your dream backyard to life, let's dive in on backyard makeovers!
Deck Revamp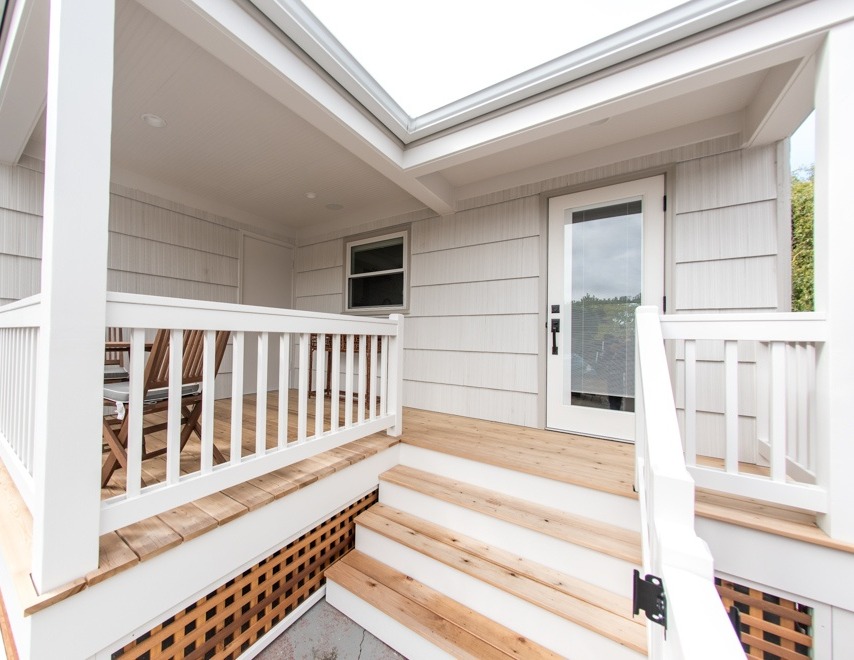 Decks serve as the perfect spot for relaxation, social gatherings, and enjoying the fresh air in backyards. However, if your deck is outdated or worn-out, it may deter you from fully utilizing this valuable outdoor space. Fear not, as there are numerous ways to update and rejuvenate your patio, making it more inviting and appealing. Consider the following ideas:
Staining or Painting:
Give your deck a fresh new look by applying a coat of stain or paint. Choose a color that complements your home's exterior and adds a touch of personality to the space. Staining can enhance the natural beauty of the wood, while painting allows for a broader range of color options. Both options will instantly revive the appearance of your patio, making it look revitalized and well-maintained.
Lighting:
Install ambient lighting to create a warm and inviting atmosphere on your deck, especially during the evenings. Consider incorporating string lights, lanterns, or recessed lighting to illuminate the space. Not only will proper lighting enhance the functionality of your deck or porch , but it will also create a magical and cozy ambiance, encouraging you to spend more time outdoors even after the sun sets.
Built-in Features:
Enhance both the functionality and aesthetics of your deck by adding built-in features. Consider installing built-in seating, such as benches or built-in sofas. There are many free-standing fire pits you can buy, but adding a built-in fire pit would also be a great addition. Additionally, incorporating built-in planters allows you to incorporate greenery and flowers, adding a vibrant and refreshing touch to the space. For those cooler evenings, a built-in fire pit or fireplace can provide warmth and create a captivating focal point that encourages gatherings and relaxation.
Deck Accessories:
Don't forget the smaller details that can make a big impact. Add comfortable and stylish outdoor furniture, such as lounge chairs, dining sets, or hammocks, to make your patio an inviting place to unwind. Consider adding shade solutions like retractable awnings, umbrellas, or pergolas to provide protection from the sun and increase comfort during hot summer days. Incorporate outdoor rugs, cushions, and decorative accents to add texture, color, and personality to your patio space.
Check our Ideas to Refresh or Remodel Your Deck for more deck ideas and inspiration.
Gorgeous Gazebos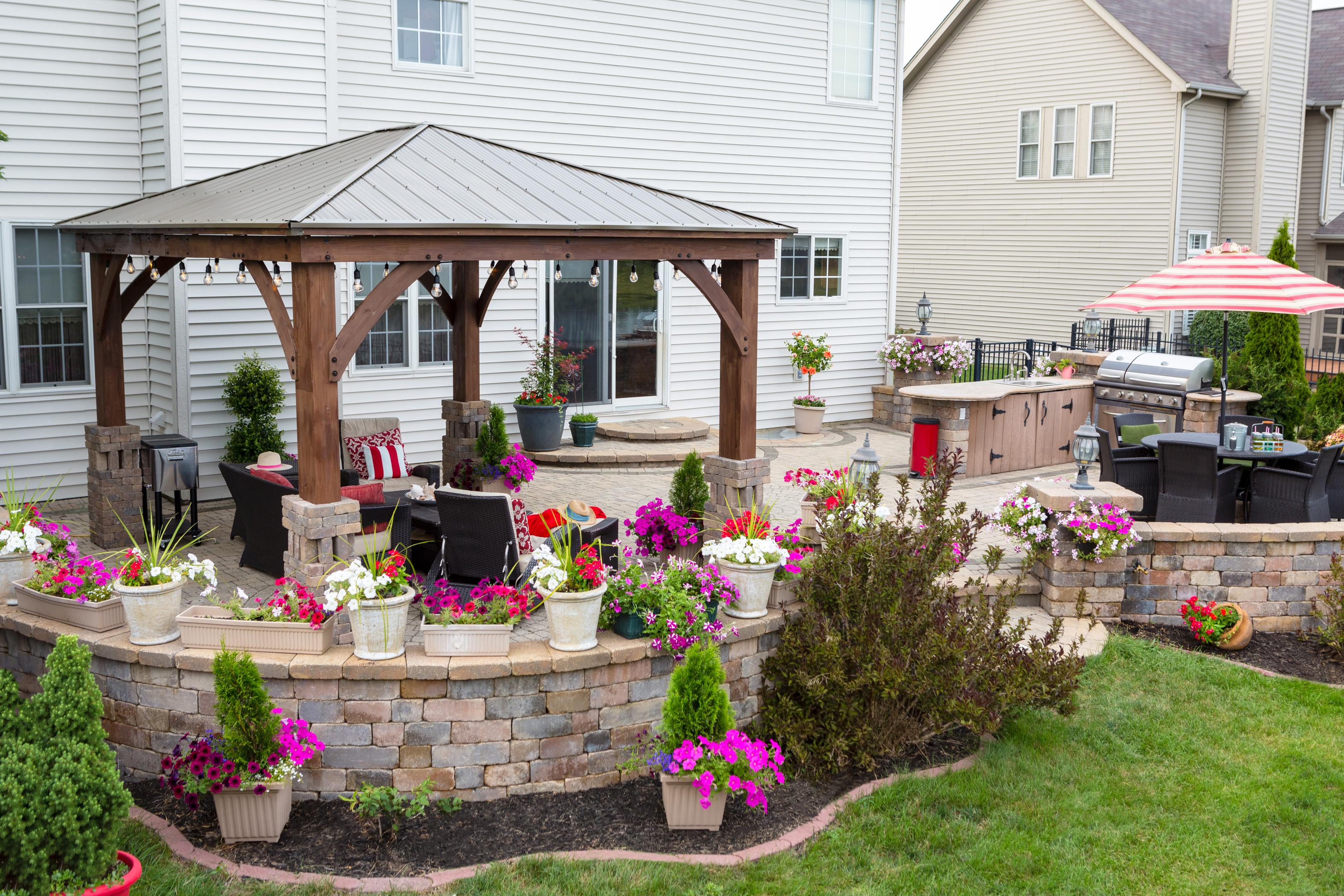 Gazebos are a charming addition to any outdoor living area, offering a sheltered spot to relax and enjoy the surroundings. With a few enhancements, you can elevate your gazebo's appeal and transform it into a captivating retreat. Here are some ideas to enhance your gazebo's aesthetics and functionality:
Pre-assembled vs Custom Built:
While preassembled gazebos offer convenience and ease of installation, there are distinct benefits to choosing a custom-built gazebo for your outdoor space. One of the main advantages is the ability to tailor the gazebo design to perfectly fit your specific needs and preferences. With a custom-built gazebo, you have full control over the dimensions, shape, materials, and finishes, allowing you to create a truly unique structure that complements your existing landscape and reflects your personal style. This level of customization ensures that the gazebo seamlessly integrates into your space, maximizing its functionality and enhancing the overall aesthetic appeal. Additionally, a custom-built gazebo allows you to incorporate specific features or modifications that cater to your lifestyle, such as integrated seating, built-in storage, or customized lighting options. By working closely with our team experienced design-build team, you can bring your vision to life and create a one-of-a-kind gazebo that exceeds your expectations.
Flooring and Pathways:
Upgrade the flooring of your gazebo to create a visually appealing and durable surface. Consider using natural stone tiles for an elegant and timeless look, interlocking pavers for a versatile and easy-to-maintain option, or composite decking for a low-maintenance and weather-resistant solution. Additionally, extend the design to the surrounding grass by adding attractive pathways leading to and from the gazebo. These pathways can be made with materials that complement the gazebo's flooring, creating a seamless transition and enhancing the overall aesthetic.
Privacy and Protection:
Enhance the functionality of your gazebo by incorporating features that provide privacy and protection. Install curtains, blinds, or shades that can be drawn when needed to create a secluded and intimate atmosphere. Not only do these additions offer privacy, but they also act as a shield against insects and provide shade from the sun. Choose materials and colors that coordinate with your gazebo's design, allowing you to control the level of privacy and sunlight as desired. If you are looking for something that is more open, we would recommend a pergola.
Furnishing and Décor:
The right furnishings and décor can make your gazebo a comfortable and inviting space. Select seating options that are both stylish and comfortable, such as cozy chairs, plush cushions, or a relaxing swing. Consider using weather-resistant materials that can withstand outdoor conditions and provide long-lasting comfort. Add vibrant accessories, such as colorful throw pillows, outdoor rugs, and decorative planters, to inject personality and charm into the space. To create a warm and enchanting ambiance, incorporate hanging lights, lanterns, or string lights, which not only provide illumination but also add a touch of magic during evening gatherings.
Engage the Senses with Outdoor Lighting and Sound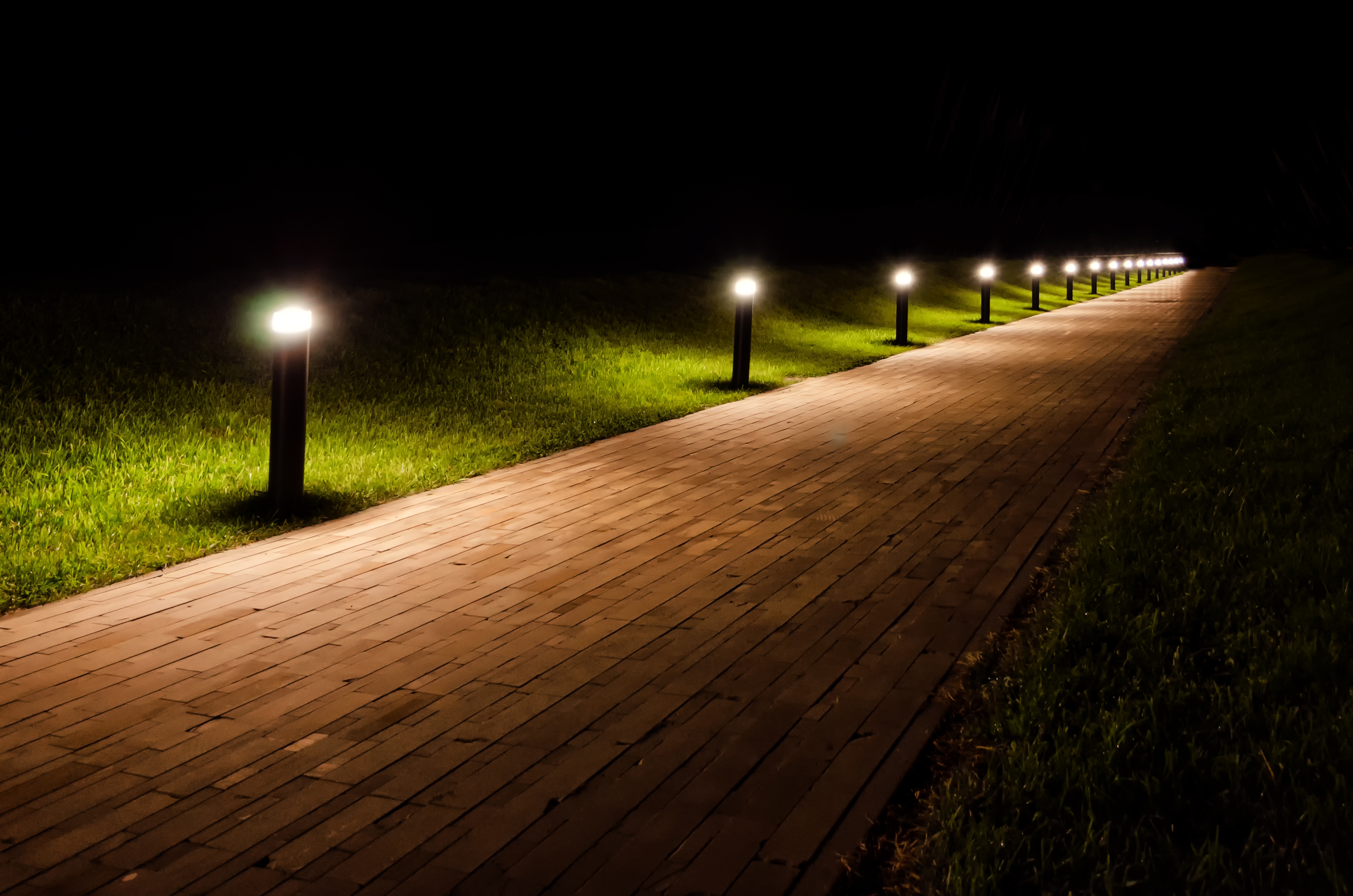 Illuminate your backyard and create a pleasant atmosphere with strategic lighting and sound elements. By incorporating these elements, you can enhance the beauty of your outdoor space and elevate the overall ambiance for a truly enchanting experience. By strategically incorporating lighting and sound elements, you can create a multi-sensory experience in your backyard. The interplay of light, sound, and nature will transport you and your guests to a magical realm, making your outdoor space the perfect setting for relaxation, social gatherings, and memorable moments.
Install Outdoor Lighting:
Lighting plays a crucial role in transforming your backyard into a magical oasis. Use a combination of lighting techniques to create depth and visual interest. Consider the following options:
Pathway Lights: Line your pathways with low-level lights for guidance and create a safe and inviting walkway. Choose fixtures that complement your outdoor aesthetic and blend harmoniously with the surrounding landscape and lawn.

Up Lights: Place up lights at the base of trees, shrubs, or architectural features to add drama and highlight their beauty. This technique creates a mesmerizing play of shadows and illuminates key elements in your backyard. It can also help highlight your favorite tree or other backyard elements.

String Lights: String lights are a popular choice for outdoor lighting as they bring a whimsical and cozy atmosphere. Hang them across your patio, pergola, or trees to create a warm and inviting glow.

Spotlights: Use spotlights to accentuate focal points such as sculptures, water features, or unique landscaping elements. This technique draws attention to specific areas, adding a touch of elegance and sophistication.
Utilize Fire and Water Features:
Adding fire and water elements to your backyard not only creates visual interest but also enhances the sensory experience. Consider the following ideas:
Fire Bowls or Tiki Torches: Install fire bowls or tiki torches in strategic locations in ground to create a warm and inviting glow. These features add an element of drama and provide a cozy gathering spot for friends and family.

Underwater Lights for Water Features: Illuminate water features such as ponds, fountains, or pools with underwater lights. The gentle illumination creates a captivating effect, adding tranquility and elegance to your backyard.

Combination of Fire and Water: Combine fire and water features for a captivating visual display. For example, a fire pit with a waterfall or a fire bowl alongside a reflecting pool can create a mesmerizing juxtaposition of elements.
Incorporate Outdoor Speakers: Music has the power to set the mood and elevate any gathering. Install outdoor speakers strategically throughout your backyard to create a harmonious blend of sound and nature. Whether you're hosting a party or simply enjoying a quiet evening, outdoor speakers provide a soothing or energetic soundtrack to enhance the overall ambiance. Choose weather-resistant speakers designed specifically for outdoor use, ensuring durability and longevity. You can typically install a speaker anywhere, which is convenient if you want to hide it within your trees.
Bring Your Cooking Outdoors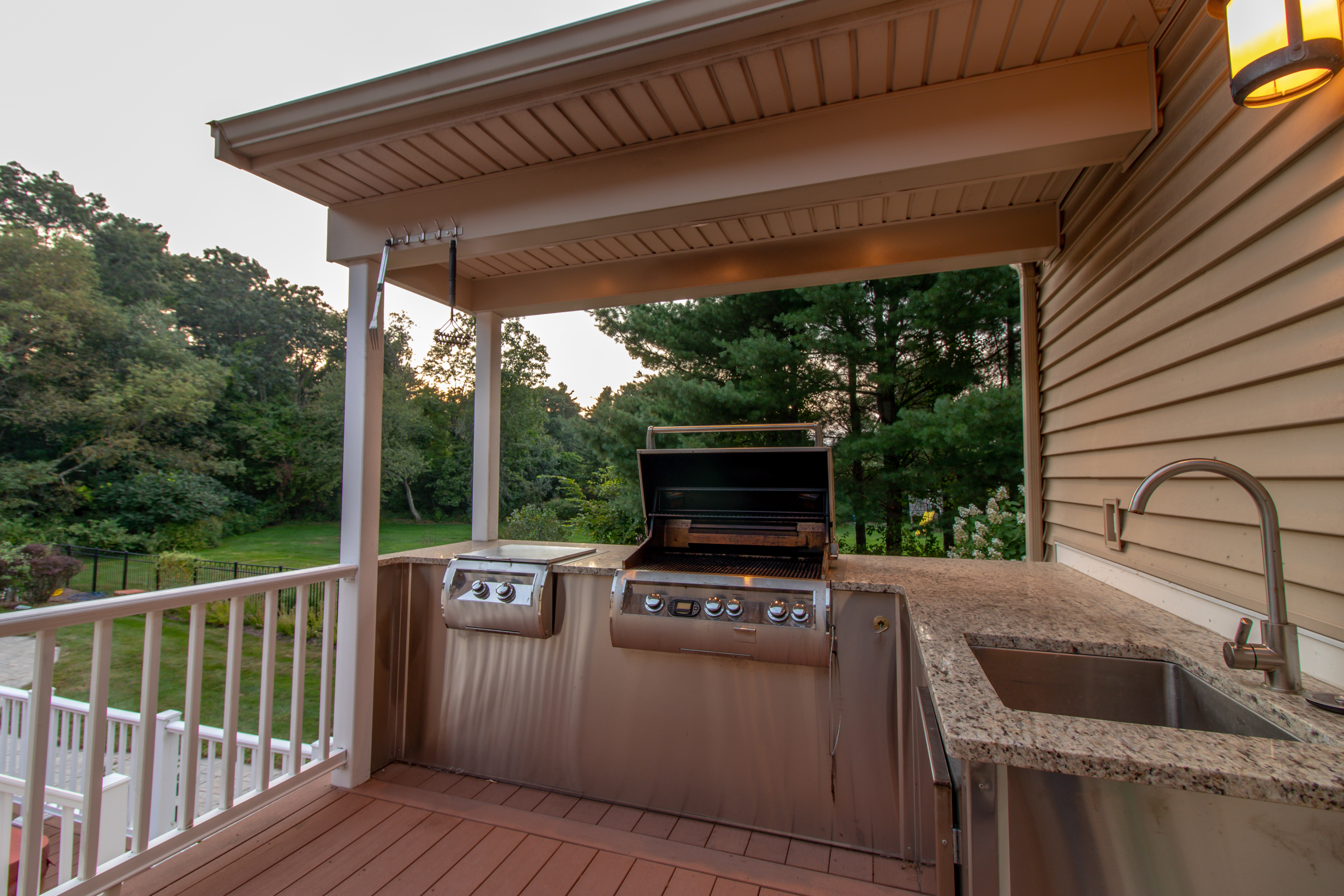 By creating an outdoor kitchen or grill area, you can seamlessly transition your entertaining activities from the indoors to the outdoors. The enticing aroma of sizzling food, the sizzle of the grill, and the relaxed atmosphere of the outdoors will create unforgettable experiences for both you and your guests. So, unleash your inner chef, embrace the beauty of nature, and enjoy the ultimate dining experience in your own backyard entertainment area.
Built-in Cooking Station:
Investing in a high-quality built-in grill is a game-changer for any outdoor kitchen. Opt for a grill that suits your cooking preferences, whether it's gas for quick and convenient cooking or charcoal for that authentic smoky flavor. The built-in design seamlessly integrates into your outdoor space, creating a sleek and functional focal point.
Countertop and Prep Space:
A well-designed outdoor entertainment kitchen should provide ample countertop space for food preparation, plating, and serving the whole family. Incorporate durable materials like granite, concrete, or stainless steel to ensure longevity and easy maintenance. This dedicated workspace allows you to effortlessly prepare and cook meals while engaging with your guests.
Storage Solutions:
To keep your outdoor kitchen organized and efficient, incorporate storage solutions. Install cabinets, drawers, or shelves to store utensils, grilling tools, and cooking essentials. This ensures that everything is readily accessible, eliminating the need to run back and forth to the indoor kitchen.
Seating and Dining Area:
Complete your kitchen with comfortable seating and an outdoor dining table, complete with a patio umbrella for Seattle's unpredictable weather. Consider adding a spacious dining table and chairs where your guests can gather to enjoy the delicious meals you prepare. To create a cozy atmosphere, incorporate weather-resistant cushions and decorative elements such as table centerpieces, outdoor rugs, and lighting fixtures.
Additional Amenities:
Take your backyard kitchen to the next level by incorporating additional amenities. Consider adding a mini-fridge or a wine cooler for easy access to beverages, an outdoor sink for convenient cleanup, or even a pizza oven or a smoker for versatile cooking options. These amenities enhance the functionality and versatility of your outdoor entertainment area, ensuring that you can cater to various culinary preferences and impress your guests with a wide array of dishes.
Enjoy Your Refreshed Backyard Oasis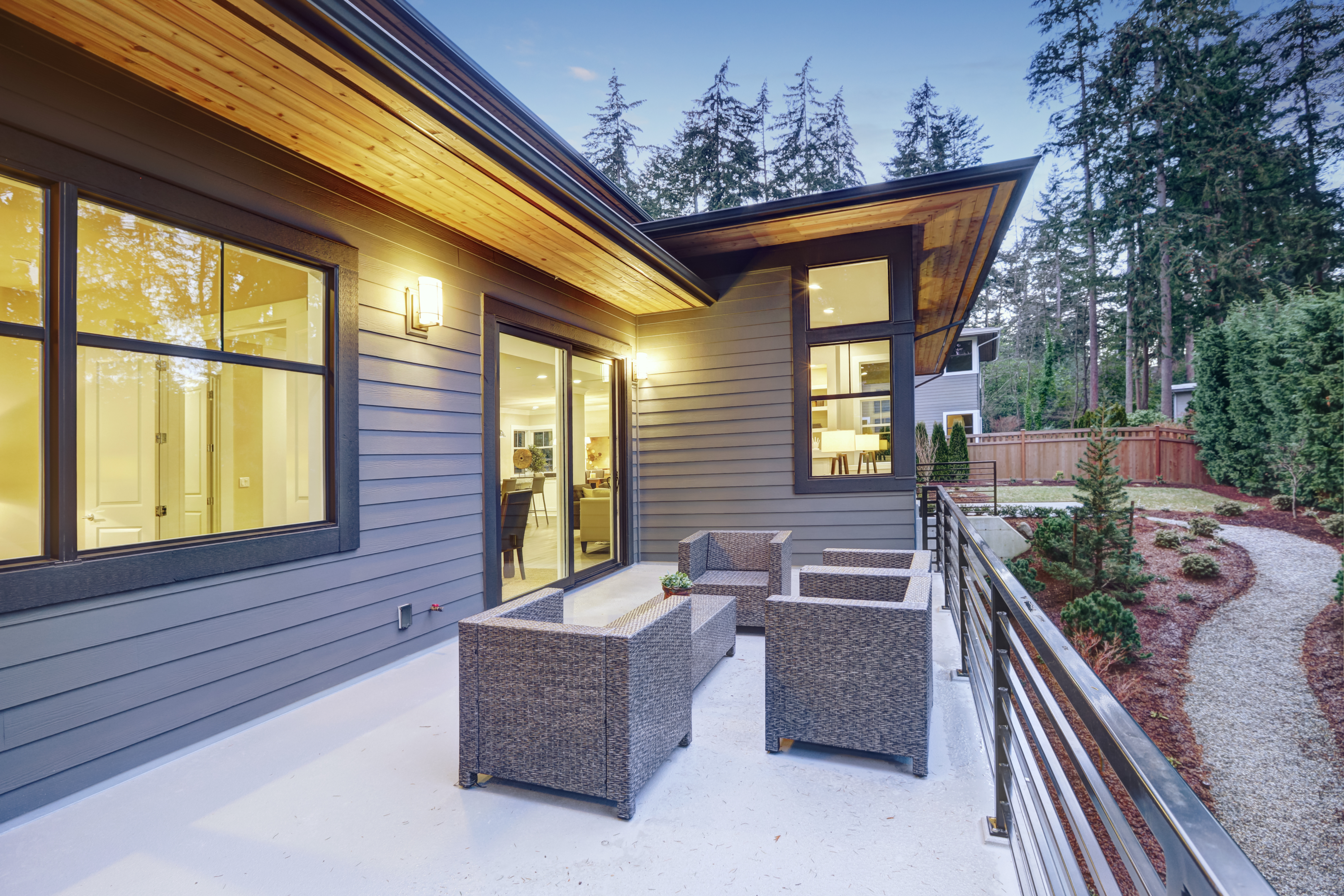 Get ready to relax, entertain, and enjoy the great outdoors that is just outside of your house like never before! Updating your outdoor spaces is an investment that pays off in countless ways. Whether you choose to revamp your deck, create a cozy patio, add a gazebo, or transform your yard into a backyard entertainment area, the possibilities are endless. By incorporating these ideas and tips, you can turn your outdoor areas into captivating and inviting spaces.
We are here to help you bring your vision to life and make the most of the beautiful outdoor spaces that your house has to offer. Remodeling your backyard is an exciting opportunity to create a perfect place that truly feels like an oasis that reflects your style and enhances your lifestyle.
Guide to Hiring a Remodeler
This comprehensive guide walks you through all the steps of choosing who will design and build your project, vetting remodeling companies, and ensuring that you have the best experience.