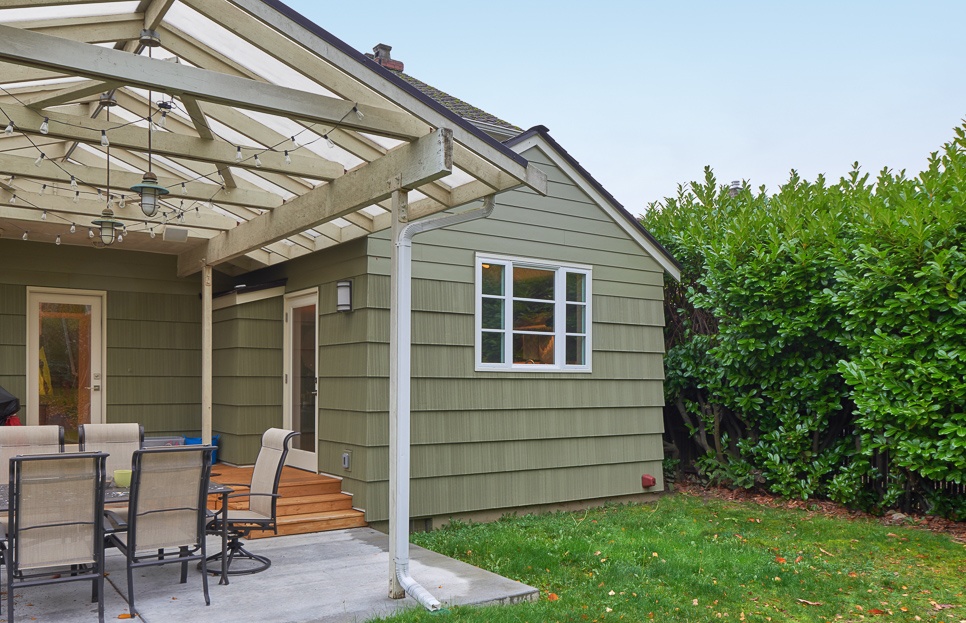 Source: CRD Ballard kitchen addition
If you live in Seattle, odds are you're short on space. The average square footage of a Seattle home is 1,460 square feet which is actually about 100 square feet less than the national average. 100 square feet doesn't seem like a lot but even a small amount of space could offer so many things to your home.
What can I do with 100 square feet?
Two half baths
Master bathroom with a closet
Dining room
Game room/media room/home theater
Home office
Small room for a young child or new baby
Big walk-in closet
Entry room like a foyer, mudroom, or sunroom addition
The opportunities can feel endless. The last question you might have is "Where should I add additional livable space to my home?" Let's dive in to all the options you have to add square footage to your existing structure.
How can I add additional square footage to my home?
There are many different types of additions and ways to add additional square footage to your home. Here is a list of different types of additions that can add extra space to your existing structure:
Bump out addition
Dormer addition
Second story addition
Two-story addition
Now that we have the list, let's get into the nitty-gritty details of deciding which addition will work for your needs.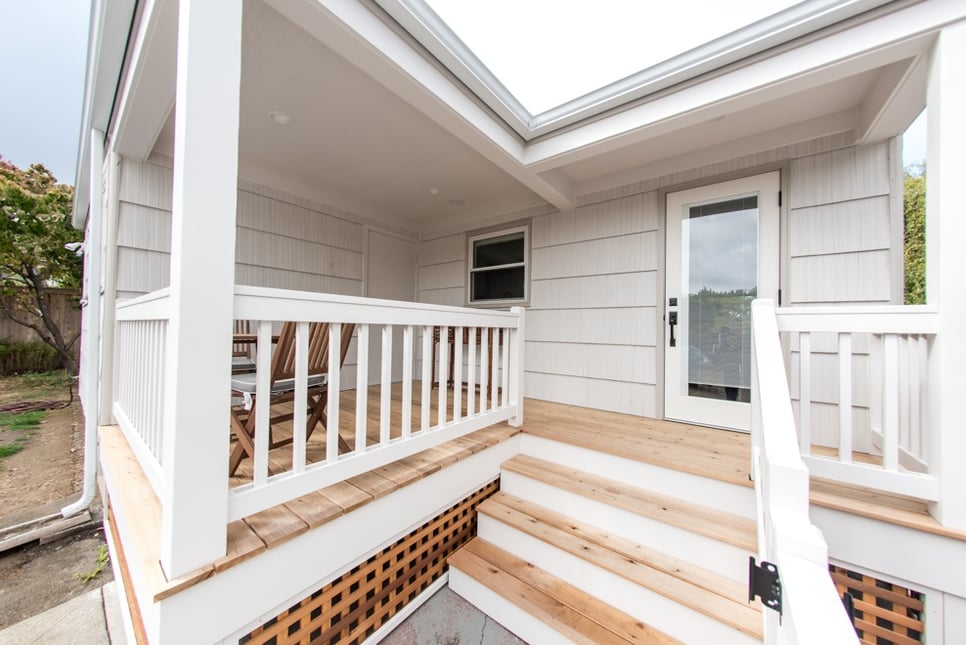 Source: CRD West Seattle whole-house remodel
Bump-out addition
A bump-out addition is usually self-explanatory. You take a portion of your existing floor plan that you'd like to add more space to and expand (or "bump")it outward. This way, you can add a bonus room, a spare bedroom, a screened-in-porch, or a sunroom. Bump-outs can be done on the first story of the home and even on the second story if the first floor has more square footage. This will leave you some space on the top floor to bump the walls out to cover the remaining 1st-floor space.
If you are bumping out the walls of your existing second floor to match the footprint of the first floor this gives you a great opportunity to create a primary suite or add an office space. Oftentimes, with older Seattle homes, there is no proper primary suite. Rather just one bedroom that is slightly bigger but has no en-suite bathroom.
Keep in mind that these types of additions are typically added to the back of the home since you will likely have set back rules keeping you from adding space to the front and sides of your home. I'd suggest contacting your city to find out the local building codes to be sure you can bump out on the sides or front of your home.
If you're wondering how to save money on your remodel or what the cost is per square foot of living space, check out our additions pricing guide.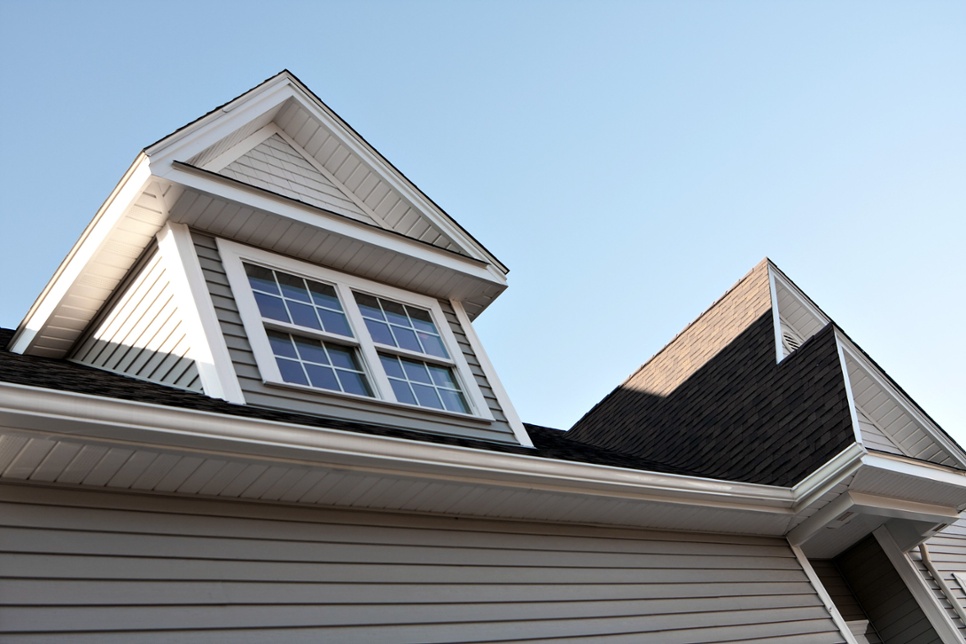 Source: Adobe Stock Images
Dormer addition
You might be thinking, "What's a dormer addition?". Even if you don't know the answer, you've been seeing dormers all around you. A dormer addition is a roof extension to the slope of an existing roof. These types of additions don't add a ton of living space but they are great for adding more headspace to a second story and it doesn't affect the home's square footage. If your bedroom or bathroom has a slanted ceiling it probably means you are missing useable walls, headspace, and lacking windows. A dormer addition can add all of this to your home.
If a dormer isn't adding additional square footage to my home, then what's the point?
Dormers are great for turning a half bath with three walls and a slanted roof into a full bath where you have enough room so a shower or soaking tub can now be added. Many times in bathrooms with slanted rooflines, the standing room by the toilet can be very short. Definitely not ideal! Adding that fourth wall will give you the opportunity to change the layout of your once small bathroom. Another benefit of a dormer is that you'll be able to add a window to allow the room to have natural light and fresh air. Speaking of natural lighting, one of the main benefits of adding dormers to your top floor is the opportunity to add more windows.
See also: Attic master bedroom ideas: what you need to consider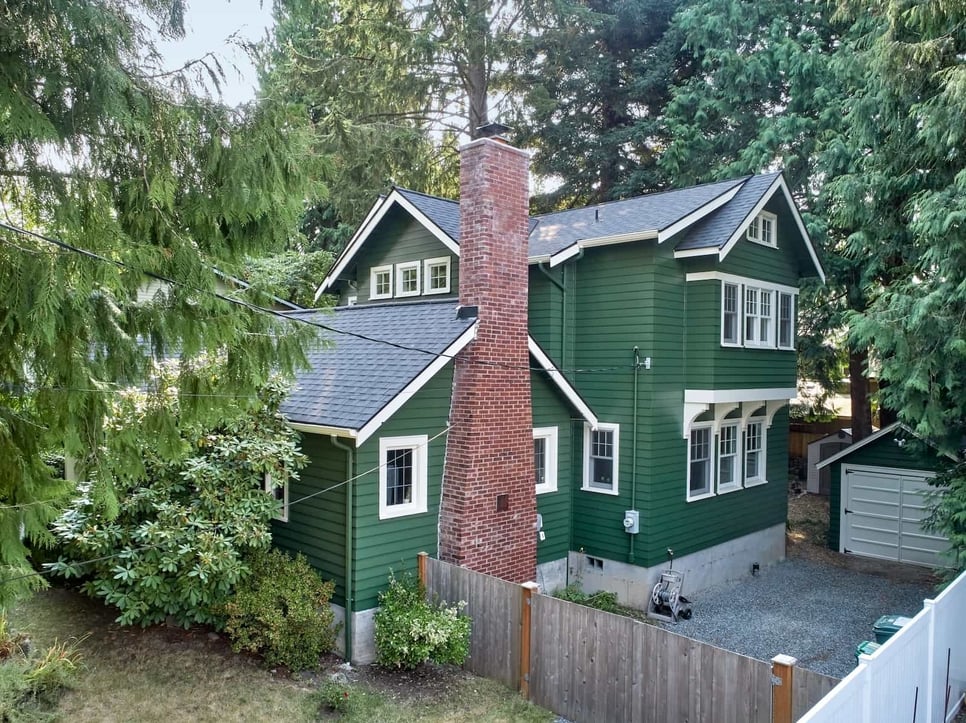 Source: CRD Lake City second story addition
Second-floor addition
If you can't build outward then the next best thing is, you guessed it, building upwards! Second-story additions are perfect for those of you who don't have any more FAR allowance but are still able to add more new space per your city building codes. This way, you can stick with your home's original footprint. Now you can add a second story to the top of your house that will give you more room to add a primary suite or even an in-law suite depending on your square footage. In-law suites could greatly increase the value of your home and also allow additional space for mom and dad to be close by (quite literally, above you).
See also: Lake City second story addition
When it comes to adding a second floor to your home you will need to take a look at the foundation work and your home's structure. You may need to have work done on either depending on the age and state of your home.
What are the benefits of a second story addition?
With the extra square footage that a second-story addition adds to your home, the possibilities for that space are endless. Another thing to consider with these types of remodels is that you will essentially have a new roof on your house which gives you the opportunity to consider incorporating solar panels into your remodel. When remodeling and going bigger, many homeowners want their project to have some type of green building incorporated into their project and there are many benefits to doing so. Some benefits include federal tax credits and saving on your monthly electric costs, which will increase as you add square footage.
See also: How to add a second floor to an existing house.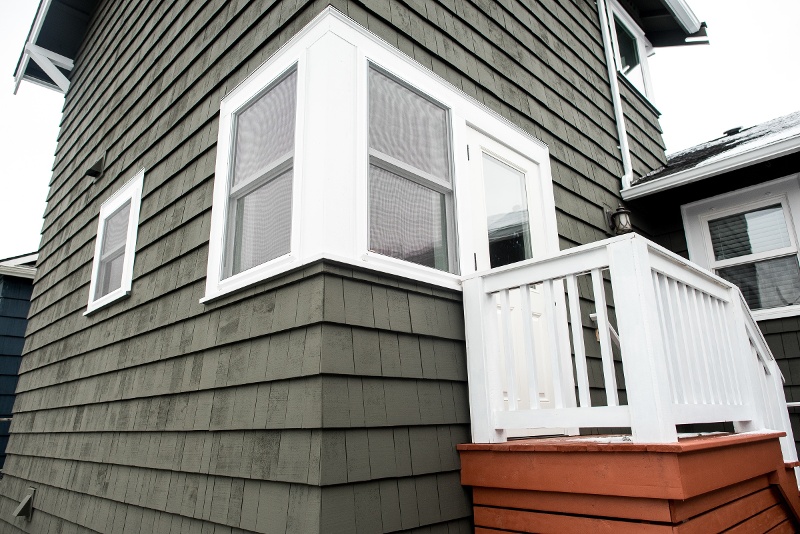 Source: CRD University district addition
Two-story addition
If you have more than 100 square feet to work within a multilevel home then a two-story addition is the way to go. Not only will you have a lot more livable space in your home but depending on the use of this space you could drive up the resale value. A two-story addition works in the way a bump-out does where you basically expand your home's footprint, but instead of a single-story bump-out, you're adding a second-story bump-out.
With this kind of addition, you can add a four-season room or an attached garage on the bottom level and maybe a walk-in closet and bathroom on the top level which would give your home a master bedroom. If you decide to incorporate a garage into the bottom level of your home additions, the garage may not count as livable square footage which means you can use that allowance elsewhere. A few things to consider when taking on a big remodel like a two-story addition are:
How much money are you willing to invest in your project?
An addition of this size will come with a hefty price tag. It's not as simple as asking "What's the average cost per square foot?" Home additions are complicated and every project is different.
How can I get the most bang for my buck?
Home value is always a topic of conversation when exploring the idea of putting an addition on the back of your home. Since they can tend to be expensive projects you'll want to get a return on your investment. Here's a small list of things that will increase your home's value that you can incorporate into your addition project.
A full-scale kitchen expansion (4.8% increase)
Lighting improvements (windows!)
Energy-efficient improvements that will lower your home's monthly energy costs (solar panels)
Curb appeal
Add a full bathroom (resale value increases on average 5.7%)
Adding another bedroom (6.2% increase in value)
See also: Improvements that increase home value.
Wrapping up
Now that we know about house additions, let's make a decision on which project is right for you. If you are wanting to expand an existing finished attic space then a dormer is right for you. If you are wanting to add space to a single-story house and you have FAR allowance then a bump out is right for you. If you don't have FAR allowance but you can still add 100+ square feet to your home then look towards doing a second-floor addition. Lastly, if you have additional square footage and FAR allowance then consider adding a two-story addition to your house.
Ready to add an addition to your home?
If finishing a basement isn't enough to meet your spatial requirements then an addition may be right for your home. If you'd like to discuss your options or get a rough project cost estimate, we are happy to help. Feel free to get in touch!
Guide to Hiring a Remodeler
This comprehensive guide walks you through all the steps of choosing who will design and build your project, vetting remodeling companies, and ensuring that you have the best experience.