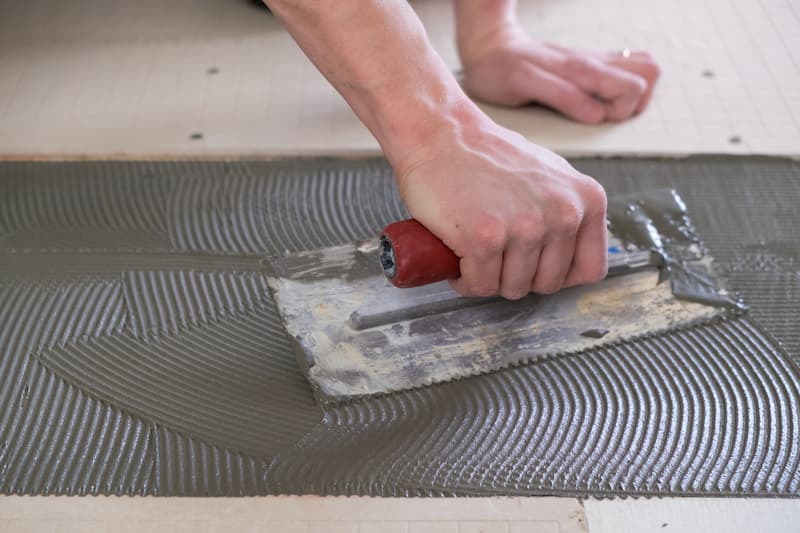 If you're spending a lot more time at home because of the pandemic, and it feels like you can't live another day with your cramped living area, poorly designed kitchen, or outdated bathroom, you're not alone.
Millions of people have been forced to stay home, which has led to a much higher demand for remodeling services.
Reasons like "finally having the time" or cashing in on home equity and saving money from no longer going out led to more families wanting to give their home a facelift.
A report showed that in 2019 home owners spent around 400 billion on remodeling their homes. The demand in 2020 only got higher.
Unfortunately, it has also led to a jump in remodeling costs.
To get to the bottom of why the cost of remodeling has risen so much in the last year, I had a quick chat with Teri McDermott, the general manager and one of the owners of CRD.
Why is the average cost of remodeling going up?
Eric: So what's going on these days with remodeling costs? Is the cost of building really going up?
Teri: Unfortunately, yes. We've seen a roughly 20% increase in our costs since the start of 2020, which has corresponded with the pandemic. We've eaten some of these rising costs, but ultimately it has an effect on our pricing.
Eric: Is this just an example of contractors trying to gouge the public when demand is high?
Teri: Haha, no! We have actually lowered our margins in many cases, especially when a homeowner signs a fixed-price contract, and then our costs rise in the time it takes to get that project permitted and to the front of our production cue. Honestly, these price increases are not good for our business because it makes it harder for most people to make the leap and tackle a major remodel. It also puts us in the very unwelcome position of having to break bad news to our clients whose projects we're designing that building prices have gone up since we first spoke.
Eric: If you were to have to name one factor that's most contributed to the increase, what would it be?
Teri: That would have to be the sharp rise in the cost of building materials, like lumber, windows, finishes . . . you name it! We saw dramatic, unprecedented materials cost increases this past year. What has happened is that construction has continued to soar while manufacturing almost came to a complete halt due to the pandemic. It's the law of supply and demand. We're seeing a massive disconnect in the ability of manufacturers to meet the demand for materials, thus increasing costs. Temporary factory and sawmill closures due to the pandemic haven't helped matters.
Eric: Is this just a temporary glitch, or do you expect prices to continue to rise?
Teri: I recently attended an economic forecast presented by the Master Builders Association of King and Snohomish Counties. The economists speaking predicted that it will be at least 18 months before manufacturing can be in alignment with demand. However, this does not necessarily mean the costs will come down when everything is in alignment.
Eric: Have you ever seen anything like this? And have you learned any lessons from past price spikes?
Teri: I have been in this business for 35 years, and the best example I can give is when Hurricane Katrina hit New Orleans, and all the drywall from everywhere went there. The cost of drywall doubled. When everything was said and done, the price only came down about a dollar or so from its inflated price. My point is that I suspect materials costs will come down only modestly in the future.
Eric: Are there any other factors besides the super-high demand for building materials that is driving this trend?
Teri: Another major cost driver is subcontractors. Subcontractors are limited, and with unemployment being so low in this industry, especially in Seattle, they can't hire to meet the demand. This forces subs to raise wages and their prices. All of this is unprecedented and hard for me even to swallow.
Eric: Anything else?
Teri: There are a number of lesser factors that are also partly to blame for rising prices:
Pandemic precautions slowing down projects, even shutting down jobsites temporarily.

The general trend toward more expensive and delayed local permitting. Long wait times slow down projects, and, as they say, time is money.

Expectation of higher-end finishes and techniques, fueled by the popularity of home renovation shows on HGTV and other places.
These remodeling price increases are happening across the country
It's not just Seattle. While our real estate and construction market are quite active right now, the rest of the country is not immune. I reached out to other remodelers, developers, and building industry insiders and heard a similar story.
The cost of raw materials has increased dramatically
"The cost of many raw materials have increased dramatically since the start of the pandemic. For example, a
standard 2x4x8 used in common residential construction was typically always in the low $2's ($2.20, $2.10, $2.30) but now cost over $5." - Bill Samuel, Blue Ladder Development
The cost of labor is also a factor
"While the prices of some materials have gone up due to COVID-led manufacturing droughts, we have found the largest increase in renovation costs are due to the inflated cost of labor. Due to the tremendous growth in real estate, contractors and tradesmen are busier than ever. As a result, this has allowed them to continue raising rates." - Scott Harvell, Quick Sale Homes
Demand for construction is high
"What has caused the cost of remodeling to go up in 2020? Demand! People are spending more time at home due to the pandemic and remodeling is booming. My team works with several contractors, and they are demanding a premium on their work because they are too busy!" - Shad Elia, We Buy Houses Here
2020 . . . What a year!
"We are residential redevelopers in Chicago and have definitely experienced the effects of skyrocketing prices in all of our remodeling and new construction projects. As a result, one of our current gut rehabs—a single family house on the northwest side of Chicago—originally priced out at $195,000 in July 2020. In December 2020, as we were ramping up to begin the project, revised quotes came back at (mic drop) $275,000! Thankfully, we are in a really good location and happen to be experiencing a prolonged seller's market that justifies a higher after-repair value (ARV). In all honesty we'd prefer to not have to raise prices for the homebuyer…but it may be our only choice."
- Jennie Berger, Property People
How to control your renovation costs even as prices rise
Choose design-build to get accurate price estimates during the design phase. Don't put yourself in a situation where you have sticker shock when you take your beautiful architect-designed building plans to a general contractor and find the real-world price to build is much higher than you expected.
Make decisions during design phase and stick with them. Avoid change orders, which can add cost and increase delays.
Choose a remodeler who can offer a fixed-price contract, so you aren't surprised by increasing prices during the construction phase.
Work with an experienced interior designer or architect who can maximize the utility and aesthetics of finishes and features to give your project a high-end look with the judicious use of higher-end materials.
Combine projects if possible. If you are remodeling your kitchen, try to also remodel the bathroom at the same time.
Be wary of low bids. A remodeler with no skin in the game may come to your house and give you a lowball estimate for the work, but you have no guarantee that it's what you will end up paying when all the bills come in. We've heard of projects costing two or three times as much as the initial ballpark estimate. It's very hard (and expensive) to switch contractors mid-project.
Why is it so hard to get a cost per square foot?
The cost per square foot is a common metric in the building industry. At CRD, we commonly answer calls and emails from homeowners wondering how much we charge per square foot to remodel a mid-range kitchen, for example. We're always happy to talk about remodel cost, but the nature of home remodeling makes it nearly impossible to estimate costs in this way. And it's not just because the cost to remodel is rising quickly right now.
The fact is per-square-foot estimates almost never work for remodels.
That's because every home is different. Every project is unique. Think of a typical bathroom remodel. How much does it cost? Well, that completely depends on whether the design requires moving fixtures around or simply replacing them with new ones. The remodeled area is the same, but the cost of the pull-and-replace remodel is much less than the full custom redesign, which requires moving the plumbing.
Looking at the average cost for the type of remodel you'd like to do is a much better way to get a sense of your real-world renovation costs and gauge your return on investment.
Average cost guides
Some remodeling firms, like CRD, publish pricing guides, which list the average renovation costs for kitchens, baths, basements, additions, and other typical home renovation areas. If remodelers in your area do not offer such guides, then your best bet is to call or email a few reputable companies and ask for the average cost of the type of project you'd like to do.
See also: What Does a Remodel Cost?
Guide to Hiring a Remodeler
This comprehensive guide walks you through all the steps of choosing who will design and build your project, vetting remodeling companies, and ensuring that you have the best experience.