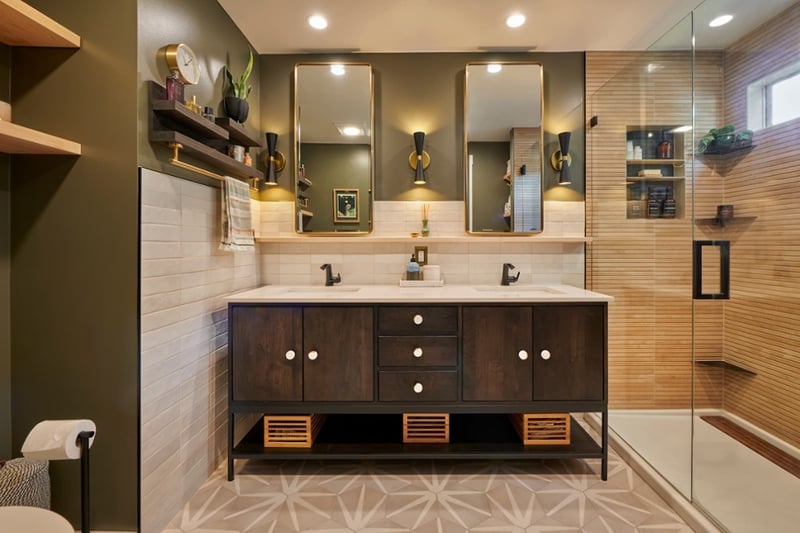 Your bathroom is an essential part of your life, it is where you spend time getting ready, and where you start and finish most of your days. If you own a home and are thinking about remodeling one or more of your bathrooms to suit your taste and space requirements, here's what you need to consider.
Let's start with the basic bathroom requirements -
What Are the Average Bathroom Sizes in an American Home?
The average size of a bathroom in the United States varies between 36 square feet to upwards of 100 square feet depending on your home size. In Seattle specifically, the typical bathroom size is on the smaller end, around 36 square feet. It is also common to have a home in Seattle with only one full bathroom that everyone in the home, including guests, will share. Or it is common to see a home with one full bathroom, and a powder room that just includes one toilet and a sink.
If you plan to remodel your bathroom, it is important to understand that even with a minimal amount of space, there are ways to maximize your floor plan to make it feel like you are getting a bigger bathroom. If you aren't sure what kind of floor plan is best for your space, it is important to work with a designer or a Design Build firm like us that can help maximize your floor plan to make it feel like you are getting more space. To get an idea of different bathroom floor plans, check out our blog post on 10 Essential Bathroom Floor Plans.
Primary Bathroom Size Considerations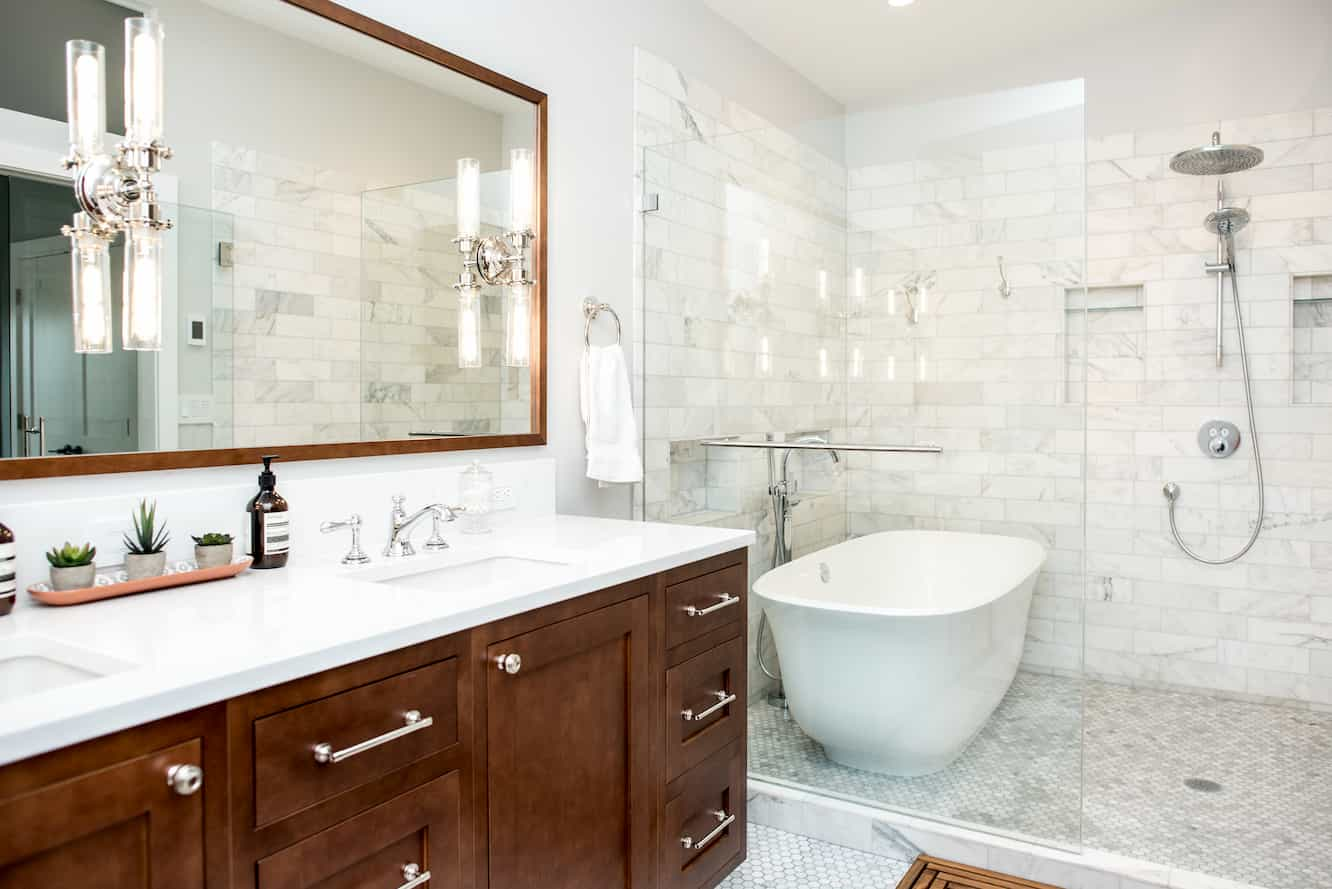 Most of the time your primary bathroom will be the largest bathroom in your home. Depending on the size of your home, you may want an extra-large primary bathroom that can accommodate a toilet, double vanity with two sinks, a walk-in shower, and a bathtub. We call this an in-home oasis and this bathroom would need to be around 100 square feet to comfortably have enough space for everything.
Not all primary suites will be able to accommodate a full four-piece bathroom. It is common, especially in smaller Seattle homes, for the primary bathroom to be a 3/4 bath. Some will even opt for a larger shower in their primary bathroom rather than keeping or trying to fit in a standard 6ft tub.
A primary bathroom will be located inside a primary suite that might also include a walk-in closet connected to or next to the primary bathroom. If you are planning to expand your primary bathroom, it is important to keep in mind how much space you are okay with losing will likely lose bedroom or closet space if you plan on expanding the bathroom.
Full Bathroom Size Considerations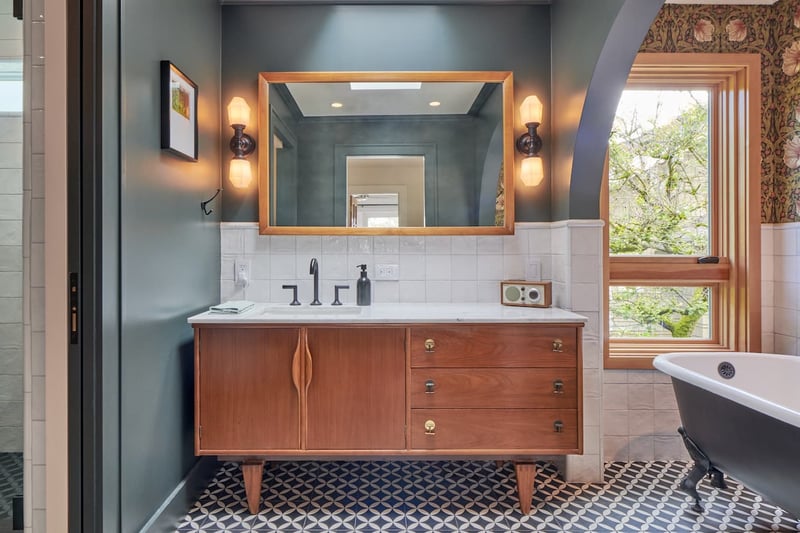 Your full bathroom might be the only full bath in your home, or it might be the bathroom used by your children or the young adults in the home. The typical size for this bathroom will usually be around 50-70 square feet and include a toilet, single vanity, and a tub/shower combination.
The only difference between a full bath and a primary bathroom is the square footage. Full bathrooms have all the same four-piece plumbing fixtures but will typically be more functional whereas the primary bathroom focuses on the luxuries.
3/4 Bathroom Size Considerations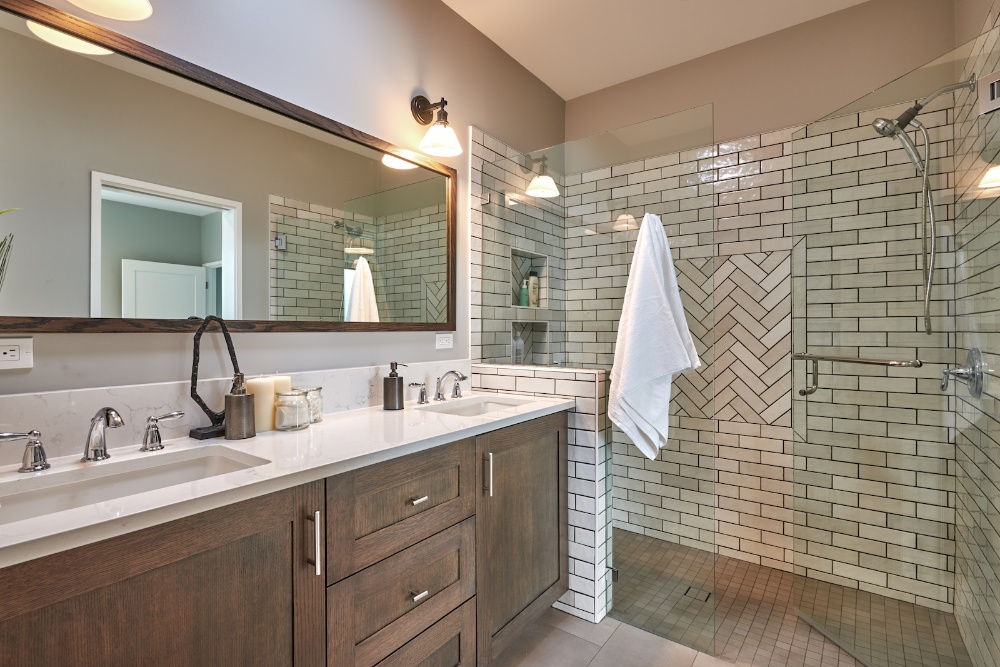 A 3/4 bathroom is exactly as it sounds, it is a three-piece bathroom instead of four, which includes a shower, toilet, and sink. This kind of bathroom has less space so the average size will be less, around 40-60 square feet.
If you have an expanding family, adding a 3/4 bathroom might be the solution for you! Sometimes all you need is another toilet or shower to stop your kids from fighting over who gets the bathroom first before school. Additionally, with only three pieces, this can be considered a small bathroom, which means it could be easily added to a large family room that had clear space for a bathroom or between two bedrooms depending on the layout.
Half Bath/Powder Room Size Considerations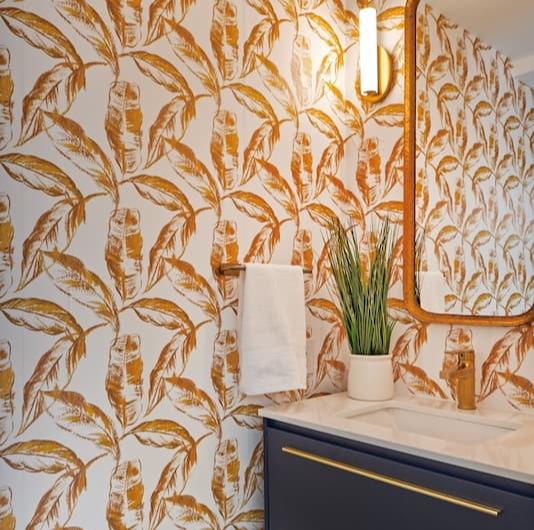 A half bathroom is a powder bath consisting of a toilet and a sink and is the smallest bathroom type. The average size is 18-24 square feet. One consideration for this type of bathroom is the storage space you are wanting. Some powder rooms have a small storage cabinet but not all.
Small bathrooms aren't always a bad thing, they are a great addition if you have limited space in your home and want guests to have a separate bathroom to use rather than one of your own. Unless we come across any plumbing restrictions, this kind of guest bath can be added in almost any spot in your home.
Bathroom Code Considerations
When you are planning your bathroom renovation, it is important to follow the code. All of the bathrooms we remodel will always be up to code, and if your current bathroom is not up to code we can help! If you are interested in learning about all the residential bathroom code requirements check out our blog, Residential Bathroom Code Requirements & Design Tips.
Why Are You Thinking of Remodeling Your Bathroom?
There are many reasons to consider remodeling your bathroom, typically all the reasons you are thinking of will most likely fall into one of two categories - aesthetics or functionality. Or they will be both aesthetic and functional reasons, either way, it is important to consider how your bathroom makes you feel because studies show the average person will end up spending roughly two years of their life in the bathroom.
Before we dive into some more considerations, if you are looking for general remodeling tips, read our blog on 10 Essential Bathroom Remodeling Tips.
Aesthetic Considerations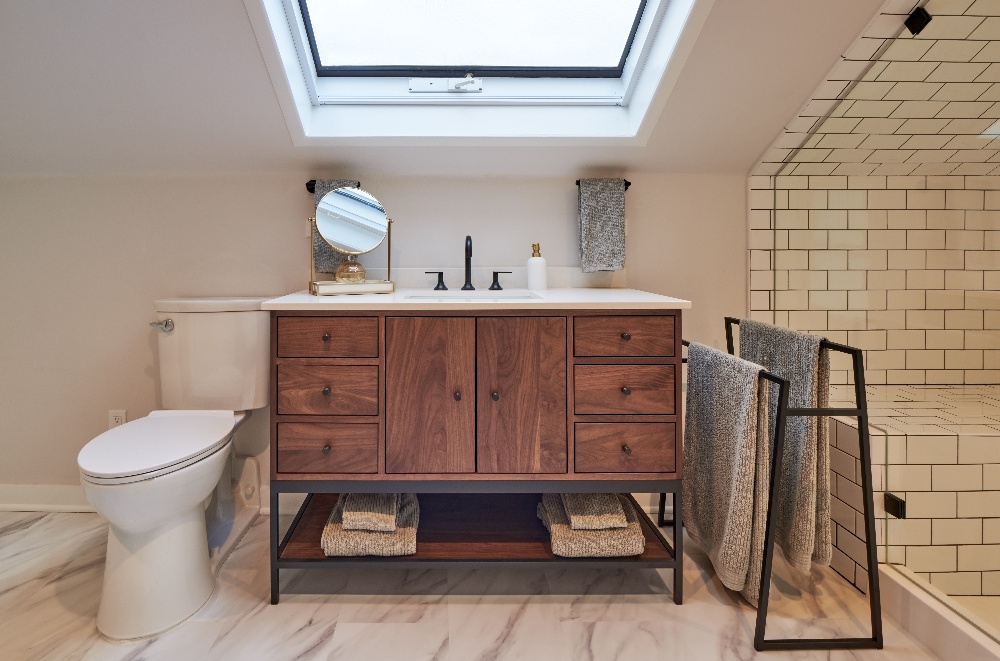 Aesthetics play a big role in our lives, especially in our homes. Aesthetics are pleasing to the eyes, can evoke feelings of comfort, and more. If you love your bathroom size and layout, you might just want to update the fixtures like a shower head or sink. This could also include upgrading your bathroom with high-end materials for a more luxurious feeling. Or take on a complete remodeling project that completely changes the look of your bathroom while keeping the size the same.
If you are interested in aesthetic updates, reach out to our Home Services department - they can handle all cosmetic updates to give you a fully remodeled bathroom within a few months!
Functional Considerations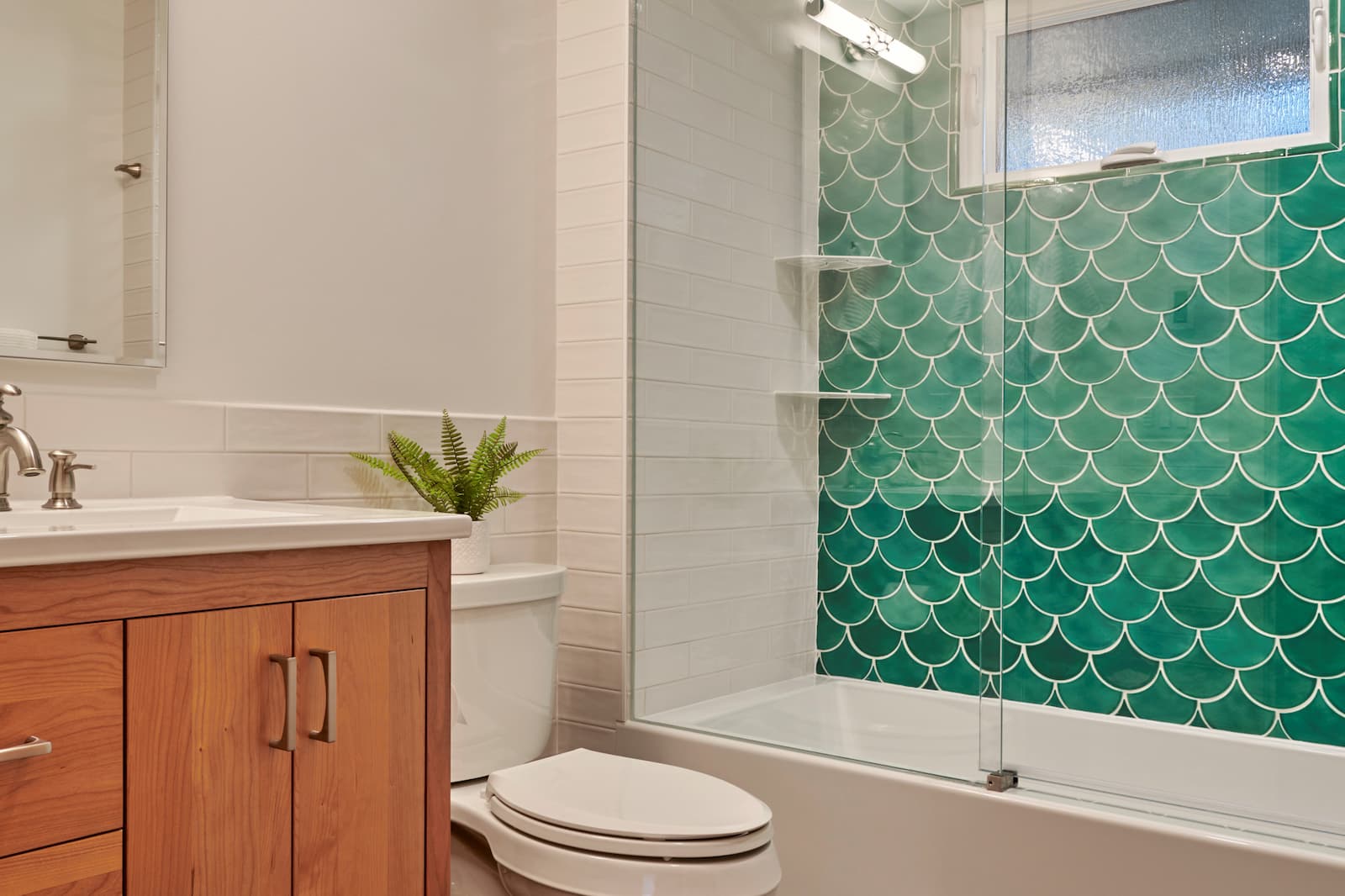 Functionality is extremely important in any bathroom. There may be issues in your bathroom that can interfere with function like hidden plumbing pipes problems or mold growing behind old flooring. These can cause big issues if they are not addressed as soon as they are noticed. Other functional considerations could be a new counter space that you need to have more room while getting ready or changing your shower to include more shelving for your products.
Other functional updates might be needing more square footage, which could include expanding the bathroom to fit in the bathtub you need for your children or adding a new bathroom to your home because one bathroom isn't enough for your growing family.
Aging Considerations
If you plan to grow old in your home, or you have elderly family members living with you, you might need to go under different bathroom renovations to ensure your bathroom is friendly for all ages. This might include -
Expanding your bathroom to be ADA friendly

Curb-less walk-in shower - good for wheelchairs or walkers

Shower seat

Grab bars in the shower and by the toilet
For more tips on remodeling for elderly members of your household, check out Mom Moving In? 5 Aging in Place Design Tips.
Cost Considerations
Taking on a bathroom remodeling project can range drastically in price based on what you are wanting and the size of your bathroom. Check out our Bathroom Pricing Guide here to get an idea of how much your bathroom remodel may cost.
Looking to discuss your bathroom remodel project?
There is a lot to consider when looking at different types of bathroom remodels, especially those that involve expanding the space. Please don't hesitate to get in touch with us today to discuss your ideas. We are happy to walk you through the journey, and even complete a complimentary home consult if we both feel like your bathroom renovation is a good fit for us to complete
Guide to Hiring a Remodeler
This comprehensive guide walks you through all the steps of choosing who will design and build your project, vetting remodeling companies, and ensuring that you have the best experience.