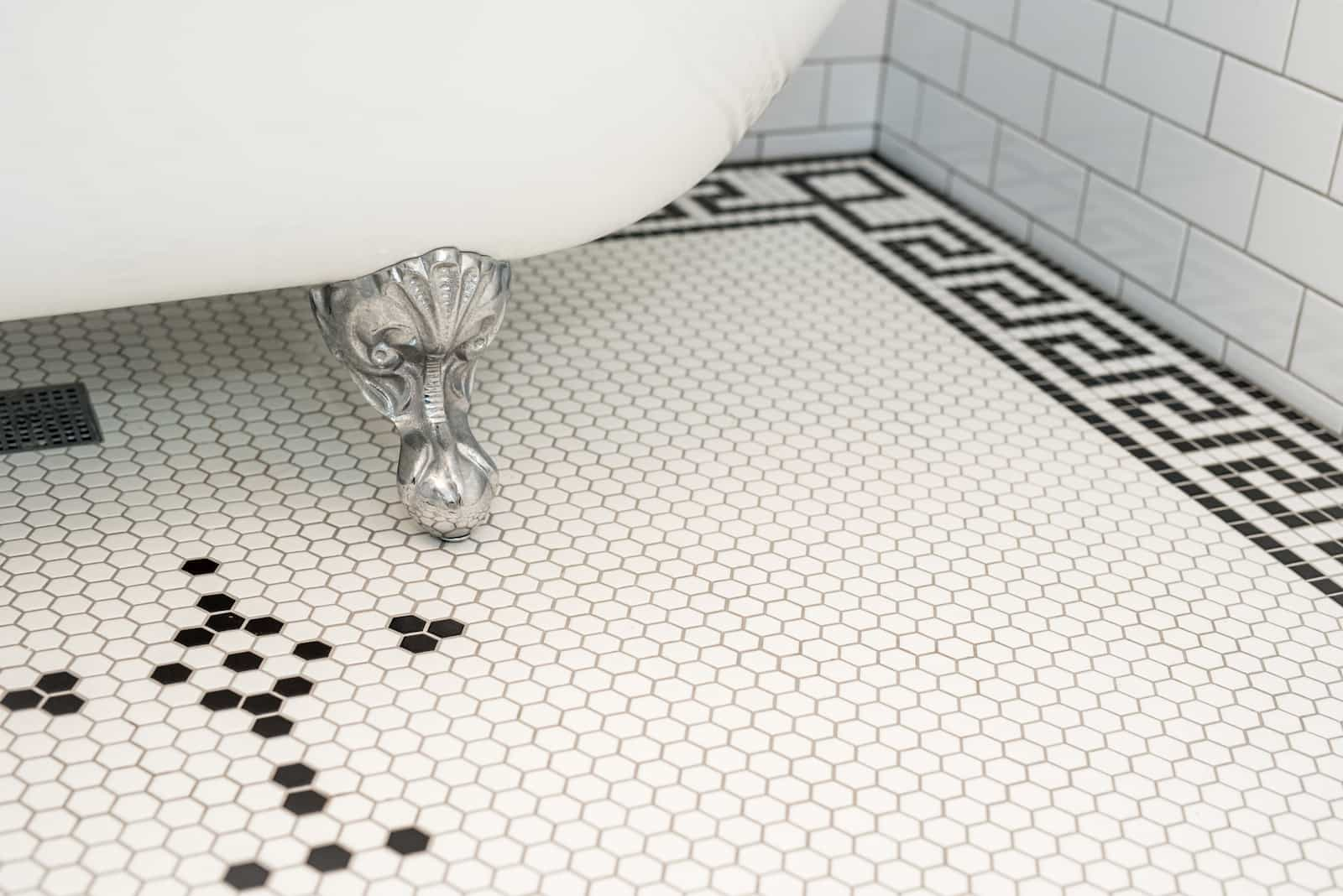 There's something special about a really great bathroom. Do you ever get back to the table in a restaurant or hotel and feel compelled to comment on how wonderful the bathrooms are? When we find ourselves in a beautiful bathroom, it's easy to feel calm, happy, and a little bit fancy.
If you're looking for bathroom remodeling ideas, you might be feeling overwhelmed by the choices. Bathroom renovation magazines and websites are full of stunning designs that each look as lovely as the last. So which one is right for you?
Although it's often subconscious, we're drawn to bathrooms that have been thoughtfully designed to meet our needs perfectly.
Many considerations go into creating a bathroom that makes you smile each time you look at it. I've narrowed it down to ten of the most crucial ones. Keep reading to get prepared for a successful bathroom remodel.
1. Create a Budget
When you get the opportunity to transform your home into the exact style you want, you're making an investment in your property and yourself. Home and bathroom remodeling can cost as much as you let it, and without a solid budget, costs can spiral.
The solution is to research local custom building costs, set a realistic budget, and then try to stick to it. This is made easier if you choose a remodeling contractor or design-build firm that offers fixed pricing rather than estimates.
Bathroom remodels can get expensive quickly, mostly due to labor costs and, to a lesser extent, materials. Top bathroom general contractors and the licensed subcontractors they work with are highly skilled professionals, and they are in demand. If you want to upgrade your existing bathroom to higher-end materials, you'll need to factor in the cost of everything from tiles to a bathtub.
To create your budget, you'll need to take into consideration a few things:
Are you looking to sell within a few years?
Do you want to change the location of plumbed-in items?
What parts of the new bathroom are absolutely essential?
What can you afford to invest?
Remodeling your bathroom before selling your home
I usually advise clients to remodel their home with their own use—not resale value—in mind. With few exceptions, you will only recoup part of your remodeling investment when you go to sell your home. If you only plan to stay a year or two before you sell, you might want to think twice before investing in any major remodeling projects.
That said, bathroom remodels tend to recoup a healthy portion of their cost when it comes time to sell, particularly if your old bathroom was excessively worn or outdated. In 2018, the average bathroom remodel had a 70% return rate when the property sold. If you plan to be in your home long enough to really enjoy the new space, it may very well make sense to invest in a remodel.
One quick tip: If you are trying to keep resale value in mind, make design and materials choices that are likely to have broad appeal and aren't too specific to you. Consult a real estate professional or interior designer for guidance.
2. Choose the type of bathroom
Bathrooms come in a wide range of shapes, sizes, and layouts. Chances are, you probably won't change the type of bathroom when you go to remodel. However, it's a good idea to look at all your options before you set your ideas in stone (or grout!). An experienced interior designer can help you see possibilities that you might have missed. For instance, a cramped half bath could be transformed into a luxurious master suite just by borrowing some space from a walk-in closet or bedroom.
Standard Bathroom
A standard bathroom or full bath is one that contains a sink, toilet, and a bath, shower, or both. Some older homes were designed with just one full bathroom that the entire family was meant to share.
Master en-suites have the same basic features but are accessed via the master bedroom. Homeowners remodeling or adding a master suite often go for a luxurious spa-like vibe. Think skylights, a soaking tub, and separate steam shower. A properly designed master suite can be a rejuvenating escape at home.
In most cases, a master suite can be added on to a home if one doesn't already exist. That can free up the existing standard bath for family use and can eliminate long lines at morning shower time.
Half bath
A half bath, or powder room, is a small space that has only a sink and a toilet. If you live in an older Seattle home that has only one full bath, your life could really improve by adding a half bath. If you have guests over for dinner, they can use the powder room and not have to invade your personal bathroom space. Likewise, if you have house guests staying over, it can take some of the pressure off your main bath if you're all trying to get ready at the same time in the morning.
One of the best things about a half bath is that it doesn't require a big footprint. We've fit half baths in the tightest of spots, including closets and unused corners. Adding a half bath can be an easy way to boost the value of your home as well as make your life easier.
Wet bathroom
A wet bath is a type of full bathroom where the shower isn't in a separate cubicle or behind a curtain. Wet baths are completely waterproofed, including the floor, cabinets, and walls.
Creating a wet room is one of my favorite approaches to bathroom design. It can look sleek and modern, without any cumbersome shower doors to get in the way. But it is also eminently practical. Because they are fully waterproofed, you don't have to give a second thought to water splashing on the floor or walls. Wet baths also lend themselves well to universal design principals because there are no curbs or other obstacles that keep someone with limited mobility from passing safely into and out of the shower.
Another advantage of wet baths is that they make efficient use of space. If you are remodeling or adding a bathroom to your home, square footage can be precious, and a wet bath approach lets you fit more into a smaller room because you don't have to devote space to a shower frame or stall.
Wet baths cost a bit more, but they are an excellent investment and the most durable way to build a bathroom.
3. Develop a bathroom layout
So you've settled on the type of bathroom you're installing or redoing (half or full bath, wet bath or standard). Now it's time to think about layout. Depending on the shape and size of the area you have to work with, there are countless variations in bathroom layout.
Important tip: Before you think about the aesthetics of your bathroom remodel, you have to nail down the layout.
I often advise clients to consider keeping their existing layout. If they like the general position of tub/shower, sink, and toilet and can go on living with that general layout, then I say go for it!
Rearranging plumbing fixtures (and walls) can quickly drive up the cost of your bathroom remodel, and if you can leave well enough alone, then do.
Of course, sometimes the existing layout simply doesn't work.
Maybe your original bathroom was poorly designed. Maybe you need more space. Maybe you are converting a half bath to a full bath. You might need to change the layout for any number of reasons. And that's when it can get tricky.
When you're looking at your existing bathroom, that image gets stuck in your head. It can be a mental leap to re-imagine it as anything other than its original form.
Your designer can help by offering design consultations and creating a 3-D rending of what your new bathroom will look like. At CRD, for instance, we are able to let our design clients immerse themselves in potential new bathroom designs using a virtual reality headset. This way, you can explore several approaches until you settle on one you love.
In general, the smaller the space, the fewer layout choices you will be confronted with. There are only so many ways you can fit a tub, sink, and toilet into an 8' x 8' footprint. Obviously, more space opens up more possibilities and more opportunities for customization.
An experienced interior designer can help you make the best use of a small space. He or she can also help you customize a larger layout to fit your unique needs.
See also: 10 Small Bathroom Design Ideas
4. Decide whether you want a bathtub
"To bathtub or not to bathtub" was probably Shakespeare's original conundrum for Hamlet. After all, Danish castles are expensive to keep up, and showers were just coming in at the turn of the 17th Century. For modern homeowners looking to capitalize on space, this question can be a big one.
Traditional bathrooms usually have bathtubs, but our need to soak seems to be in decline. Maybe it's because life is getting quicker, but most Americans now prefer showering over taking a bath. Baths also use a considerable amount of water compared to showers.
If you're the kind of person who takes full advantage of the utter relaxation a bath can provide, then fitting it into your bathroom remodel will be a big yes. Luxury bathtubs are best in a master en-suite where you can soak in peace, away from anything else going on in the house.
If you plan to put your house on the market anytime soon, you may want to keep at least one bathtub. If you're planning on staying in your home for many years, then feel free to ignore that advice, and convert all your tubs to luxury showers. You may never look back.
See also: Should I Replace My Bathtub with Shower?
5. Consider lighting
Lighting is something that a lot of people forget about when designing a new bathroom. But you'll instantly recognize bad bathroom lighting when you see it, and it can completely destroy the look and utility of the space.
Natural lighting
Nothing makes a bathroom feel brighter and airier than ample natural lighting. If possible, try to incorporate plenty of windows and maybe a skylight into your design. If the design of your home isn't conducive to a traditional skylight, you might still be able to use a tubular skylight.
Having a natural lighting scheme around the mirror allows you to see what you'll look like when you step outside and gives true representations of color and skin tone.
If your bathroom design has one or more windows, you may want to put your mirror and vanity lighting in a position where you'll be facing the window. This allows you to take advantage of sunlight during the day and vanity lighting after dark.
Artificial lighting
Of course, no matter how good your natural lighting plan, the sun sets every day, and you'll need an equally good artificial lighting plan.
Thinking in terms of layers is a good start. Recessed LEDs on a dimmer switch can provide ambient light, but remember that overhead light can cast shadows on the face, which isn't pleasant. For this reason, be sure to layer in soft lighting at head level at the vanity. Some modern vanities have built-in lighting that provides pure, broad-spectrum light that gives your skin a natural appearance. Avoid harsh light sources and bare bulbs.
Don't forget to provide adequate lighting in the shower area or spot lighting if you like to read in the tub. We've even incorporated indirect lighting strips to the tile work in the shower to provide a splash of mood lighting to the niche.
6. Don't overlook ventilation
Bathrooms are naturally prone to dampness, and this problem is even worse in humid Seattle. If your bathroom has a shower or tub, building code requires adequate ventilation.
All bathrooms need excellent ventilation to keep occupants in good health and prevent mold from growing. Mold spells big problems for bathrooms and, if left untreated, can stain and do expensive damage, especially in hidden areas.
Ventilation usually comes in the form of:
Windows and window vents
Exhaust fans
Windows can be a good source of ventilation, but they can also let in traffic pollution, pollen, and even raccoons! During winter, you'll waste energy by relying on open windows to ventilate your bathroom. Plus, it's cold to crack a window when you're in the shower.
Externally vented exhaust fans on timers are a good solution to ventilation problems, and your contractor will help you decide where they should be installed in the bathroom for the most effective airflow.
See also: Mold 101: What to Do If You Find Mold in Your Seattle Home
7. Add a little luxury
When you're thinking about bathroom remodeling, you might want to add in a few extras to make your space special.
There are a few optional bathroom additions that are becoming highly prized and even expected in modern bathrooms. Adding these during a remodel is the perfect time, as it will cause less disruption than doing it later.
Heated floor
Imagine stepping out of the shower or bath and having a warm floor to rest your feet on. It's a small touch that makes a huge difference to your enjoyment. Heated tile floors are not only luxurious on your feet, but they also make economic sense.
Having a heated floor installed will add upfront cost, but it enables you to remain comfortable while keeping your main thermostat a bit lower. Radiant heat feels warmer—like the rays of the sun—than hot air, and few things in this world beat the feeling of toasty toes!
Heated towel rail
Is there anything better than getting out of the shower and wrapping a pre-heated towel around yourself? I think not!
Wall-mounted features
Wall-mounted toilets, cabinets, and washbasins look sleek, modern, and open up the floor space. This allows you to add extra storage or have a more open bathroom. Again, this luxury extra is a small touch that can make a dramatic difference to how your bathroom looks and feels.
8. Choose the durable bathroom materials
Bathrooms endure a lot of wear every day. They need to be able to cope with big temperature swings as well as significant humidity changes and outright water exposure. Bathrooms also need to be easy to clean, withstand harsh chemicals, and look attractive.
It's quite the task!
Getting the most out of a bathroom remodel often means knowing where to save and where to spend money on high-quality materials. Often, cutting costs on materials will end up costing you much more in the long run as they'll need replacing in a few years.
The most durable bathroom materials will look like new for much longer and some will last your lifetime or more. They'll retain their high-quality aesthetic and won't be prone to damp-related issues.
Be sure to specify high-quality, non-porous tile in your design. Porcelain is usually a good choice.
Avoid cheap particle-board cabinets that can quickly swell and fail in damp environments. Likewise, choose solid wood trim over MDF.
Most porcelain sinks and cast-iron tubs, even less expensive ones, will hold up well, but avoid cheap fiberglass or acrylic surfaces.
Invest in high-quality plumbing fixtures with solid brass mixing valves; they will last a lifetime, whereas cheap plastic fixtures will likely fail within a few short years.
See also: Save or Splurge: Master Bathroom Remodel
9. Adding a bathroom
Are you building a new bathroom from scratch? Adding an extra bathroom to your house can not only free up the morning battle for bathroom access but increase the value of your home.
Adding a new bathroom will require designing and installing an entire plumbing system. While this is a big job, it gives you the freedom to lay out your new space exactly as you wish.
Combining projects can save you money
If you are adding a new bathroom, also consider remodeling your other bathrooms at the same time. You'll already have a parade of subcontractors and inspectors in your home, and there are cost efficiencies that come with combining jobs.
10. Think about accessibility now, before you need it
While you're remodeling your bathroom, it's smart to think about making it accessible. While the idea of having a disability or being less mobile might seem a distant concern, taking a few simple steps now can save you money later.
Accessibility doesn't necessarily mean adding in grab rails today. Instead, you can add blocking behind the drywall to support grab rails in the future. A walk-in, curb-less shower is also a beautiful option that provides the added benefit of being accessible.
From slip-resistant tiles to wet-room designs, considering accessibility when remodeling your bathroom can be an easy and proactive step.
See also: 8 Bathroom Design Blunders to Avoid
Are you ready to remodel?
A bathroom remodel can be an exciting opportunity to upgrade to the space you've always dreamed of. But doing it right requires you to think carefully about what you and your family need and want.
Do you ever use the bathtub or would a large walk-in shower be better? Are you looking to add value to your property in the short term, or do you want to build a luxury master suite you can enjoy into your retirement?
I hope these ten bathroom remodeling tips have helped you start considering your options. But don't feel you have to go it alone.
Please don't hesitate to get in touch with us today to discuss your ideas. We will be happy to help you plan the next steps.
Guide to Hiring a Remodeler
This comprehensive guide walks you through all the steps of choosing who will design and build your project, vetting remodeling companies, and ensuring that you have the best experience.