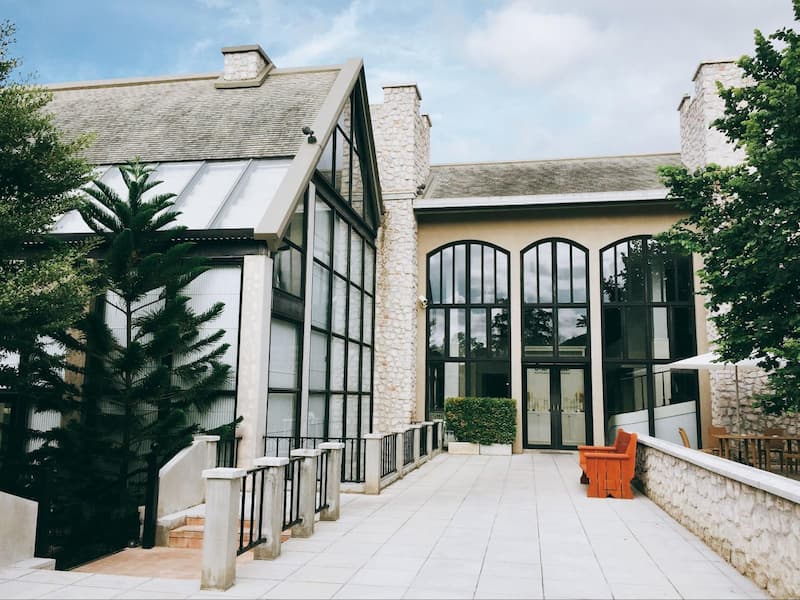 Utilizing windows in your home that are more energy efficient will not only lower your carbon footprint but will also reduce your energy bills. High energy bills, temperature fluctuations, and air drafts are signs that it might be time to make your home more efficient.
Windows with single panes are standard in most older homes and provide less noise insulation compared to modern windows with double or triple panes. However, energy efficiency is more than the number of panes in your window.
This article gives you information on energy-efficient window options and their benefits for you and your home.
Benefits of Energy Efficient Windows
Energy-efficient windows make a home more comfortable by reducing the heat lost through the windows, meaning there are fewer cold spots and drafts are reduced.
They bring quiet to your home by insulating it against external noise, and they will also reduce your energy bills by maintaining a more consistent temperature without running your furnace or air conditioner as much.
Energy Efficient Window Styles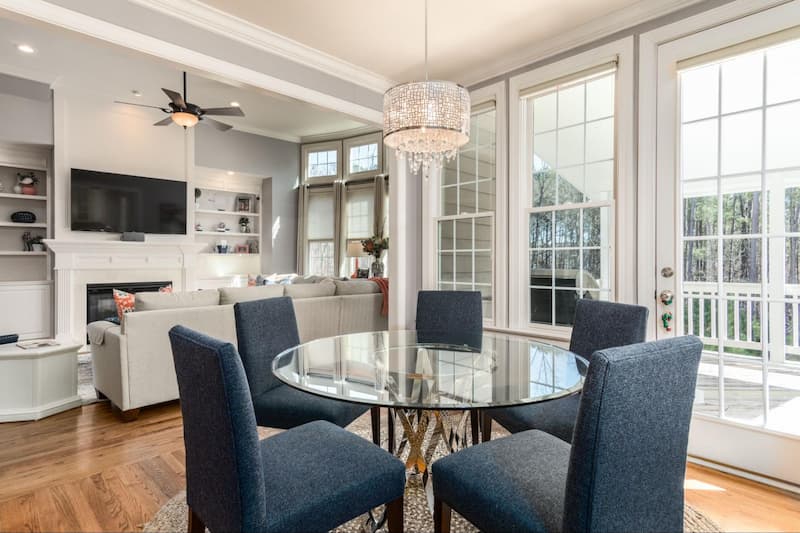 Energy-efficient windows are available in a variety of styles and materials. A window's performance depends on the amount of sunlight that passes through the glass, how well the material prevents heat from going through, and the amount of air that leaks through the window.
Energy-efficient windows are designed with either two or three glass panes made into a single unit and covered by a frame made of wood, uPVC, or other materials.
The following are the most common options for energy-efficient windows:
Double and Triple Glazing
Double-glazed windows have two panes of glass, and the gap between them is approximately 16mm. Triple-glazed windows have three panes of glass and two gaps, providing more insulation than double-glazed windows. The gaps are generally filled with an inert gas like argon, krypton, xenon, or wholly sealed air.
Double and triple glazing reduces condensation, increases security, and reduces outside noise.
Low Emissivity Windows
Low e vinyl windows or low emissivity windows can be 40% more energy-efficient than double-glazed windows. They have a plastic film with a metal coating suspended between the glass panes, making them spectrally selective. This means that they help keep heat from escaping your home and only allow short-wave UV rays into your home.
The metal coating seems slightly mirrored from the outside but can be hard to see with the naked eye from the inside.
Types of Frame Materials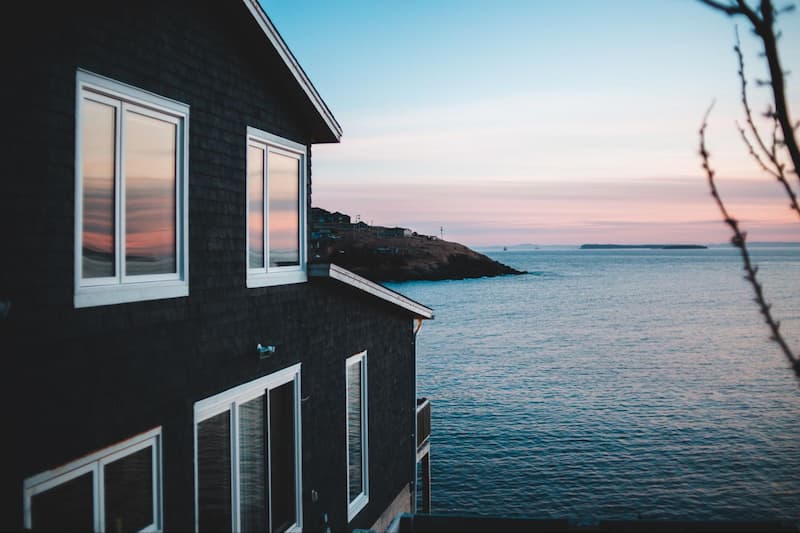 The material and design used to make the frame can affect the loss of heat. The following are the main framing materials found in high performing windows:
uPVC window frames can be recycled and do not need regular maintenance.
Wooden window frames require maintenance but have a lower impact on the environment. They are primarily used in historical homes where the original windows have frames made of timber.
Steel or aluminum frames can be recycled, are long-lasting, and slim, but they are less insulative than the alternatives.
Composite frames are made of a timber frame on the inside covered with plastic or aluminum on the outside. It makes the frame weatherproof and reduces maintenance, while providing the rich look of wood on your home's interior.
Choosing an Energy-Efficient Window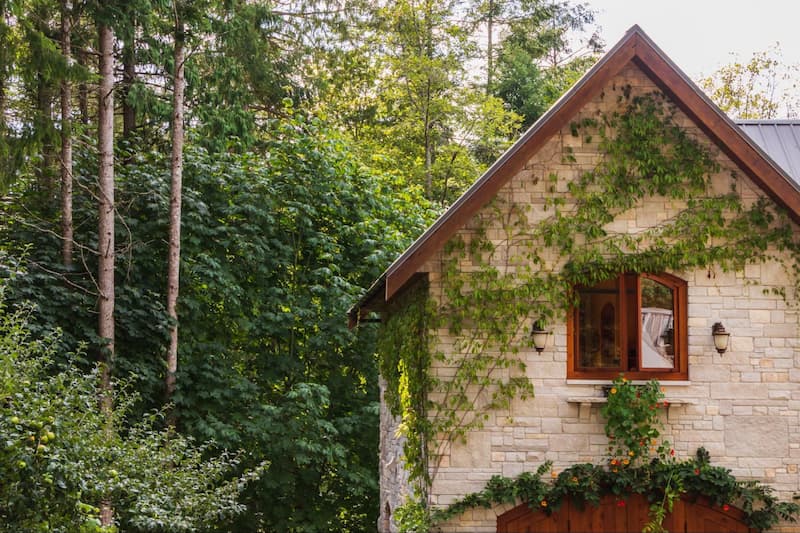 A window's energy performance is determined by various factors, making it hard to select a window simply based on how it is made. However, there is a rating scale to help you to find the most energy-efficient window.
Manufacturers use an energy-rating scale to show the energy efficiency of their windows. The scale is from A++ to E. The glass and the frame are analyzed to allow for draughts, heat loss, and solar gain. This gives the window a rating that reflects the general impact it will have on your home.
Windows with energy ratings will have their 'u-value' on the energy label or quoted if they do not have a label. A u-value does not give you a complete indication of how energy-efficient the window is, but it will provide you with an idea of how easily heat goes through the material. This gives you a better idea of the potential energy efficiency of the window. The lower the u-value, the better the window insulates.
Alternatives to Double-Glazing
If you live in a historic property, conservation area, or listed building, it may be hard to install double-glazing. Therefore, secondary glazing, using heavy curtains, or climate seal window inserts might be your best option. Remember, if you are not replacing the old windows, ensure that you fix any drafts.
Secondary glazing
Secondary glazing is the addition of a transparent material or a secondary glass pane inside the existing window. They range from cheap to expensive and temporary to highly effective.
A thin film taped to the frame may provide a temporary improvement but may not last long.
There are DIY kits that use acrylic or polycarbonate sheets and clip-fit or magnetic mounting systems. They can help save energy and can be replaced or removed if necessary.
Secondary glazing is done professionally for custom build glazing and frames. It can cost more money, but it is still less expensive than replacing the windows.
Curtains, shutters, and sealed blinds
Curtains designed with a heavy lining can cut down on drafts and minimize the loss of heat from the home through the windows. Sealed blinds and shutters fitted in place will keep the heat in your home longer and help in reducing drafts. Cellular blinds can also be a good solution.
Climate Seal Window Inserts
Climate seal window inserts are designed using a magnetic vinyl extrusion with acrylic glazing for insulation. It is installed over or inside the existing window gap. The climate seal inserts keep the heat outside during the summer and inside during the winter by creating a thermal barrier.
Keep Heat In and Your Wallet Full
On average, 25% to 30% of your home's heat is lost through the windows, so installing windows that are energy efficient will make your home a more comfortable place to live while also lowering your energy bills.
---
Mandy Lee is a contributor to Innovative Building Materials. She is a blogger and content writer for the building materials industry. Mandy is focused on helping fellow homeowners, contractors, and architects discover materials and methods of construction that increase property value, maximize energy savings, and turn houses into homes.
Guide to Hiring a Remodeler
This comprehensive guide walks you through all the steps of choosing who will design and build your project, vetting remodeling companies, and ensuring that you have the best experience.