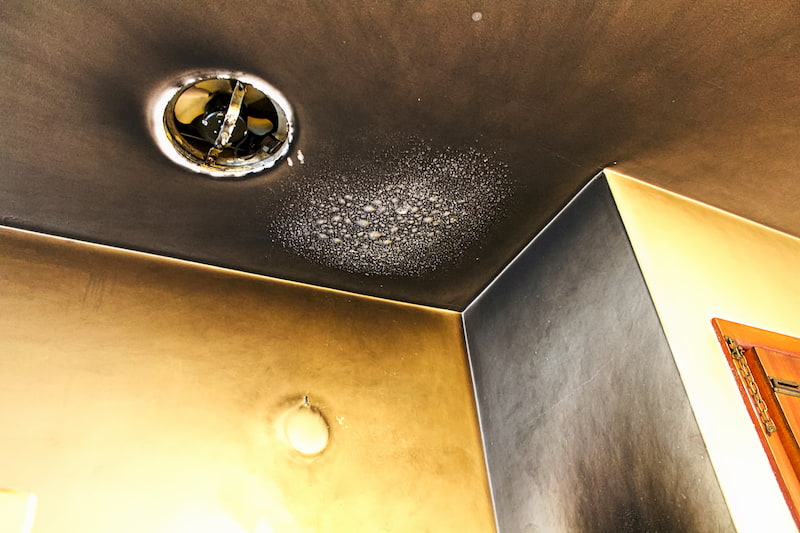 Few things in life can turn everything upside down faster than a house fire. It's a terrifying experience emotionally, and it can cause real damage to your home, possessions, and state of mind.
If you've just suffered a fire in your home, you're probably wondering what to do next and are starting to realize just how much repair and remediation you'll have to undertake for your fire-damaged house to feel like home again.
Once the initial shock has faded away, it's important to tackle recovery efforts in a systematic way. Possessions can be replaced, and with the right repairs, eventually the blaze will be simply a chapter from your past. Read on for some straightforward advice on how to deal with the problem.
I want to note that this is not a DIY fire repair article. While there are plenty of resources out there for homeowners willing to tackle smoke and fire remediation themselves, I've found that most people turn to professionals for help. After all, you almost certainly have homeowners insurance, and the point of paying those monthly premiums is for the insurance company to pay for repairs when a catastrophic event like a home fire happens.
Call your insurance company
There undoubtedly will be costs associated with your fire damage, which will likely be covered under your homeowners insurance plan. Call an agent to report the incident, and determine what is required to successfully file a claim. Your insurance provider will connect you with resources to help since they deal with fires all the time. Plus, they will tell you how they want you to document items that were lost or damaged in the fire for later reimbursement. An adjuster may need to personally inspect the damage before you can proceed, but in the case of very minor fires, photos may suffice.
Initial cleanup of burnt possessions
It will surely be startling to see the immediate aftermath of a fire in your home. Apart from sheer level of damage to your walls, floors, and ceiling, there'll likely be damaged and destroyed furniture, books, articles of clothing, and other prized possessions.
The first step to cleanup is not much different than decluttering your home. You should sort through your belongings and determine what items you can save, and what were damaged beyond repair. In general, you will need to toss most items that were burnt or directly exposed to the heat of the fire. Here are just a few examples:
Medications
Food
Burnt clothing and household textiles
Burnt paper and books
Unfortunately, many of the items you'll need to throw away will have personal significance, so this step can be rather difficult on an emotional level. It really does drive home how much damage the fire caused.
Be aware of smoke and soot damage
A fire's heat and flames are only one element of the damage. The fire's effects can reach almost every crevice of your home in the form of visible soot and invisible smoke odors.
Even if your fire was contained in a single room, there's likely damage in rooms far from the flames. Smoke has a tendency to flow from room to room and can cause as much damage as the fire itself to different parts of your home.
Cleaning up smoke and soot damage is a job best left to the professionals, and time is of the essence. Soot residue is acidic and can irreparably damage surfaces if left for too long. Once you make a preliminary damage assessment, it's time to move on to the next steps.
Call a professional
Most homeowners don't have the knowledge or skills to restore their own home after a house fire, and could even make the damage worse trying to tackle it themselves. For instance, improperly cleaning soot can actually grind it into surfaces, making the problem worse. That's why it's important, early in the process, to bring in a mitigation expert to clean and reduce the damage to your home.
When you bring in a professional, you can expect to see the following methods used to help minimize the damage to your home from soot and smoke.
Fire damage repair steps taken by professionals
The following steps are the basic approaches taken for any fire damage repair job. While I encourage you to let the pros handle the cleanup, it's helpful to know what they are doing. In addition to the remediation methods mentioned below, you may also need to hire a contractor or remodeling firm to tackle structural repairs, such as replacing drywall or flooring that has been damaged due to fire and smoke.
Some homeowners use a fire as an opportunity to improve their home. After all, if you are going to be rebuilding, it might be wise to apply your insurance settlement check toward any remodeling projects you had been contemplating.
Ventilate and vacuum
The first step to repairing fire and smoke damage requires opening up all the windows and turning on a series of high-powered fans. Ventilation can help limit damage and make the cleaning process more efficient, so expect this to be among the first steps taken by the experts.
With proper ventilation in place, the next step will be to remove loose soot and ash from the floor and other surfaces. Not only are these potentially toxic materials, if they're ignored for too long they can lead to even more damage. Usually a professional will use a specialized smoke vacuum, or a high-powered dry-vacuum cleaner to clean this mess, but for those cleaning up small damage areas at home, a regular vacuum can suffice.
Deep-cleaning soot
A powerful tool in the arsenal of a professional mitigation expert is the dry-cleaning sponge. These are a very specific type of sponge that is created specifically for fire remediation.
As the name says, this is used on dry surfaces—water or other liquids are not involved at this point. This sponge is used for only a few strokes at a time, and once the entire sponge has signs of soot, a new sponge is procured, or a knife is used to cut off the dirty segments.
Once the whole area has been cleaned with the sponge, the second step takes a cleaning solution, mixed with warm water, which is gently used to clean the area, starting from the floor and moving upward, in small areas at a time, to avoid spreading any damage. This cleaner is often a commercial soot cleaner, but smaller jobs at home can get by with vinegar or paint thinner in warm water instead.
After covering the whole area, the experts go on to one third and final cleaning step, which is the same as the second, only using a high-grade degreaser with hot water (those at home can get by with mild dish soap instead). Giving one final scrub with this mixture will remove more oil-soluble smoke and soot particles.
Finally, the walls are rinsed down with hot water to fully clear the area of cleaning products. At this point, the specialists will be able to ascertain what areas can be saved by a simple paint job, and what has permanent damage that will require more intensive renovations.
Where there's fire, there's smoke
Smoke damage is invisible but can be very difficult to clean. Your fire remediation contractor will explain your options for dealing with the inevitable smoke damage. Keep in mind that most consumer smoke cleaning products and deodorizers will not be effective. Most of them merely mask smoke odors with perfumes, and when those wear off, the smoke odor will return.
Here are a few of the most common methods the pros use to remove smoke odors:
Ozone: Filling a room with ozone is an effective way to remove the toughest smoke odors. The oxidizing effects of ozone neutralizes odors. It works best in smaller, enclosed areas. Smoke-affected clothing can be hung in the room for treatment.
Fogging: Industrial fogging equipment is used to heat and vaporize a petroleum-based deodorizer. It's an effective method to treat large areas in little time.
Vapor: Similar to fogging, an odor-fighting compound is spread around an entire room, this time in the form of vapor being blown by a fan. The deodorizer has the ability to work its way deep into the pores of surfaces.
Filtration: Instead of treating and containing the particles causing smoke odor, a large HEPA air filter can scrub these particulates out of the air, removing odors at the source.
Don't overlook water damage
If the fire was large enough to require the fire department to pump water on it, your home may have also sustained significant water damage, in addition to the fire and smoke damage. Water damage is sometimes not as obvious as burnt walls and possessions, but it can be just as expensive and difficult to repair. In particularly severe cases, the water damage can be as damaging as the fire was. If you or your insurance company representative are walking through your home documenting damage for reimbursement, be sure to keep a careful eye out for soaked carpeting, water-damaged drywall, and flooded basement areas.
See also: 10 Steps to Deal with a Burst Pipe and a Flooded House
What next?
Usually, fire and smoke damage can be cleaned up and your home restored to like-new condition. A severe house fire can be a tragic, life-altering event, and I hope it never happens to you, but you'll get through it. It may even be an opportunity to jump start some improvements to your home that you have been considering. We are happy to work with Seattle homeowners who have chosen to upgrade their homes rather than just repair them to original condition after fire damage. If we can answer any questions or be of help in any way, please don't hesitate to reach out.
Guide to Hiring a Remodeler
This comprehensive guide walks you through all the steps of choosing who will design and build your project, vetting remodeling companies, and ensuring that you have the best experience.