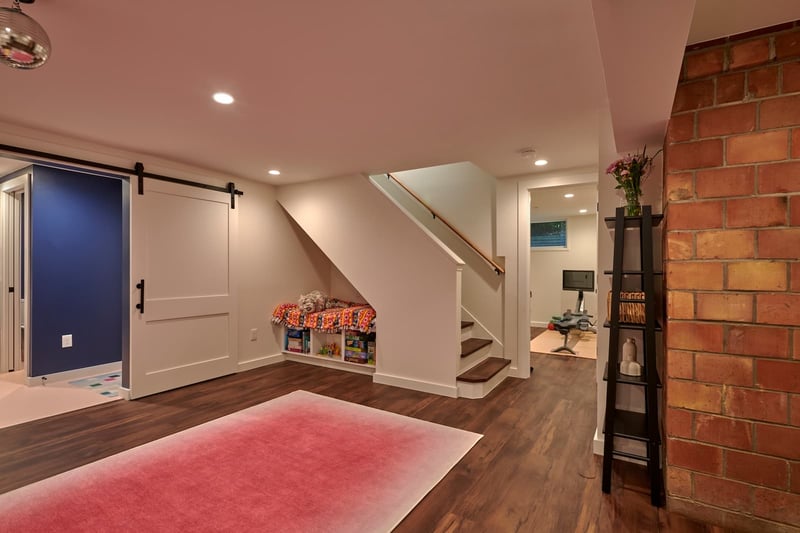 Seattle is no stranger to innovation and creativity, and this extends to its home remodeling industry. Basement remodels, in particular, have gained popularity as homeowners seek to increase the value of their properties and create more usable space. Whether you own an older home with a basement in need of finishing or a newer one that you want to customize, there are various options to consider.
Most homeowners, often find themselves seeking ways to maximize their living spaces, especially in the tight real estate market. Basement remodels are an ingenious solution to this challenge. Whether you want to create a cozy entertainment space, a functional home office, or an extra bedroom, these options can help you unlock the full potential of your basement. To hear more about these nearly endless options for your basement, tune into Basements 101 with our Home Services Production Manager, Matt Scully, and a member of our Architectural team, Andrew Phillips.
Get Notified When a New Episode Drops!
Why Remodel Your Basement?
Basements are always seen as dark and dingy spaces that you try to avoid at all costs - check out why we are changing the way basements are viewed!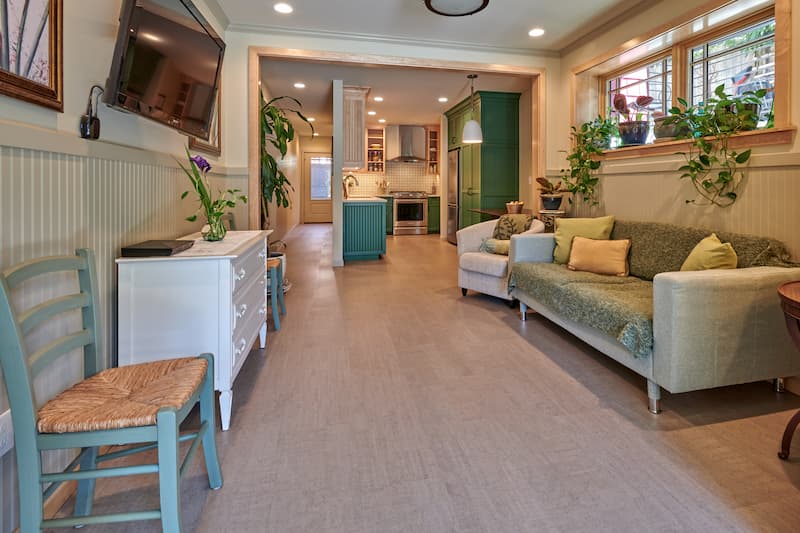 Remodeling your basement offers a multitude of benefits, ranging from increasing your property's value in a competitive real estate market like Seattle to creating a versatile space tailored to your specific needs and interests, whether it's a home office, a gym, more bedrooms, an entertainment area, or even to create an Attached Dwelling Unit (ADU) that you can rent out. It accommodates growing families by providing additional bedrooms or playrooms and adapts to evolving lifestyles, ensuring your home works seamlessly for you.
A cozy basement space allows you to escape the elements and enjoy a cozy retreat from Seattle's rainy weather. Furthermore, it enhances the aesthetics and comfort of your home, transforming an often-neglected space into a stunning extension. Lastly, remodeling can enhance property resilience, ensuring your home is better equipped to withstand seismic events and environmental challenges, providing both peace of mind and long-term value.
Click here if you are interested in our basement pricing guide and basement portfolio photos of our previous projects.
Dig Down vs. House Lift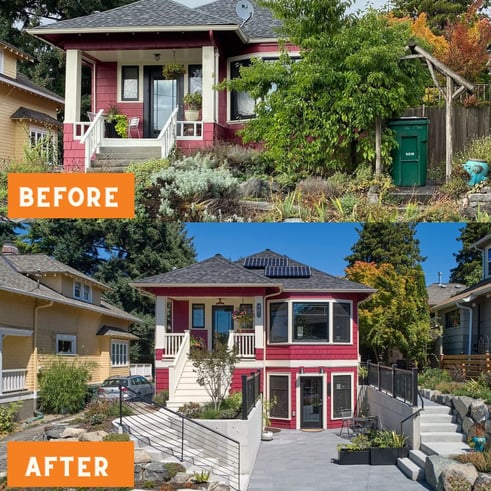 The example above shows a house lift to accommodate for an ADU
The choice between digging down and house lifting for your basement remodel in Seattle depends on your specific needs, budget, and structural considerations. Digging down is often more cost-effective and simpler but may offer limited head height gains. House lifting provides greater head height potential and structural benefits but comes with a higher investment range and potential architectural alterations. If you are interested in finding out what would be best for your house, feel free to contact us to start our complimentary three-step discovery process. But for now, we would like to share some general information on the overall advantages and disadvantages of both -
Digging Down
Advantages -
Cost-Effective

: Excavating down is generally more budget-friendly than lifting your entire house, making it a more accessible option for many homeowners.

Structural Simplicity

: This method typically involves digging deeper into the existing foundation, which can be less complex from a structural engineering perspective compared to house lifting.

Preserves Exterior Aesthetics

: Since you're not altering the exterior of your home, its appearance remains unchanged, which can be advantageous for homeowners who value the current look of their property.

Construction Time

: Typically a dig down will be completed quicker than a house lift if there are not major unforeseen circumstances.
Considerations:
Limited Head Height Gain

: The amount of additional head height you can achieve is limited by the depth of the existing foundation and other structural considerations.

Waterproofing Challenges

: Digging down can introduce potential moisture and waterproofing challenges due to being below the water table in some areas of Seattle.
Lifting Your House
Advantages -
Significant Head Height Gain

: House lifting offers the potential for a substantial increase in head height, allowing for more design flexibility and a more spacious basement.

Allows More Natural Light

: Lifting your home will increase the amount of natural light let into your basement. This allows you to add more windows and the possibility of creating walk-out entrances to let natural light in.

Greater Versatility

: With more head height to work with, you have more design options, which allows you to customize the space to your exact needs and liking instead of being constrained within the current space.
Considerations:
Higher Cost

: House lifting is generally more expensive due to the complexity and labor involved, making it less budget-friendly for many homeowners.

Architectural Changes

: The process may require alterations to your home's exterior and potentially affect its aesthetics, which could be a drawback if you're attached to the current look of your house.
If you want to learn more about this, check out - The Complete Guide to House Lifting Methods
Overall Advantages of Basement Remodels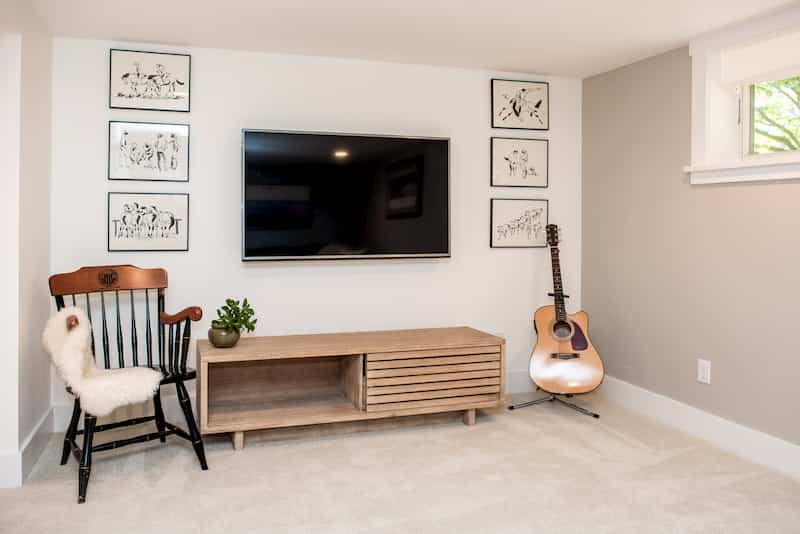 In general, whether you choose to dig down, lift your home, or work within the current space without adding more head height, there are multiple advantages to remodeling your basement.
Increased Home Value

: Remodeling your basement in Seattle is a strategic way to increase its value. In a competitive real estate market like Seattle, a well-executed basement remodel can make your property more attractive to potential buyers or renters. Even if you don't plan to sell, it's reassuring to know that your home is appreciating in value thanks to your investment in a basement renovation.

Create a Versatile Space

: Your basement can be a blank canvas where you paint your dreams. Whether you're craving a home theater, a home office, a game room, or a tranquil yoga studio, remodeling your basement allows you to create a space tailored to your needs and hobbies. The versatility of this underground space is limited only by your imagination.

Enhance Property Resilience

:

Seattle's ever-changing climate and geology mean that homes here need to be resilient. Remodeling your basement can be an opportunity to reinforce your property against seismic events or heavy rainfall. Updating the structural elements of your basement can increase your home's resilience and peace of mind.
Updating a Basement Without Major Remodeling
Finishing an unfinished basement can still be a transformative journey that turns a neglected and underutilized space into a functional and welcoming extension of your home without a major remodel. If you already have a good head height, our Home Services team can update your basement while staying within the current space.
The process involves framing walls, insulating for comfort, and installing electrical and plumbing systems to meet your specific needs. As the drywall goes up and the floors take shape, you can start to see your basement's potential as a cozy family room, a home office, or even a stylish entertainment area. Selecting the right lighting fixtures and paint colors can dramatically impact the atmosphere, making it feel like an integral part of your living space. Finally, adding furniture and personal touches brings warmth and character, completing the transformation and turning an unfinished basement into a valuable and enjoyable addition to your home. Check out 10 Partially Finished Basement Ideas That Won't Sink Your Budget to get more ideas on how to update your space within a limited investment range.
If we've convinced you that a basement remodel is the right option for your home, check out How to Cut Your Second Story Addition Budget in Half. This blog goes over ways to remodel your home to gain more space without having to add another level on top.
Have a Basement You'd Like to Discuss?
Seattle basement remodels are an excellent way to add value, functionality, and beauty to your home. Whether you are finishing your existing basement, or adding height by either choosing to lift your home or dig down, all are great ways to create an inviting and versatile space in your basement. Remember that a well-executed basement remodel not only enhances your living experience but also boosts the value of your property. So, if you're ready to transform your basement into something extraordinary, contact us today! Your dream basement awaits!
Guide to Hiring a Remodeler
This comprehensive guide walks you through all the steps of choosing who will design and build your project, vetting remodeling companies, and ensuring that you have the best experience.