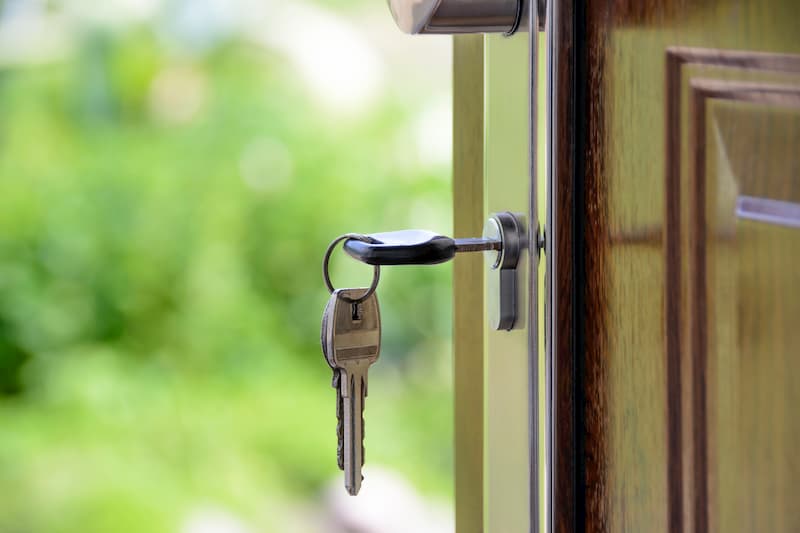 So you've just purchased a home, and it's in need of some updates. Or maybe it's totally dated and needs a total redo. Do you tackle the renovation before moving in, or do you live in the house for a while first? There are advantages to each approach, but I generally recommend living in your new home for a while before embarking on a major remodel.
Tip #1: Look for the perfect home first
The first question you should ask yourself is whether you can avoid a remodel altogether by finding a home on the market that perfectly suits you, without requiring major renovations. The answer is: You should try!
Remodeling a fixer is usually the more expensive route
If you can find that move-in-ready dream home that meets all your requirements without requiring any work, then go for it! Even if the home is a bit more expensive, you're likely to spend less money in the long run and have less stress in your life than if you buy a comparatively cheaper fixer with the goal of renovating it.
Finding the perfect home is not easy, especially in hot markets like Seattle
With the booming real estate market in Seattle, finding that unicorn home may not be always possible. Furthermore, if you prefer to live in a specific location, like in your child's current school district, the chances of finding a ready-to-go home are even slimmer.
It's worth investing some time going to open houses and combing listings to try to find "the one," but if you don't have any luck, just move on and make an offer on the home that comes closest.
Search for a home that requires only cosmetic updates
You should always conduct your home search with an eye toward the complexity of any renovations required.
If you've searched extensively and have come to the conclusion that some remodeling is in your future, then try to focus your search on homes that require only cosmetic improvements rather than major structural ones.
You can always incorporate design details to add personality to your newly purchased home or do minor cosmetic upgrades to meet your specific set of visual requirements. Many cosmetic upgrades can be made fairly quickly and relatively inexpensively.
Structural redesign takes longer and costs more
If, on the other hand, you buy a home that is going to require a structural redesign of any of the rooms, be prepared to spend significantly more. If your real estate agent makes comments when showing you homes like, "You could just take that wall down" or "You could add a private bath to the master bedroom," keep the cost in mind. These may be major remodeling projects.
The same goes for homes that you know are going to require an addition or that have significant structural issues, such as a damaged or inadequate foundation or major water damage. Steer clear if you can.
Tip #2: Live in your home before you remodel
If you have an accepted offer on a home that is going to need some work, it's tempting to pick up the phone and start calling remodeling contractors.
This may actually be a good idea, just so you can get a handle on what lead times and prices to expect when it comes time to remodel. However, I wouldn't recommend actually starting a redesign and remodel of your home until you've had the chance to live in it for a while.
Get to know your home before you gut it
The remodeling process is best done after you and your family have lived in your newly purchased home for a while. This is the best way to develop a feel for the space and to gain a better understanding of all the necessary changes that need to be made. Many of our clients who are planning major remodels end up moving in first, before they've decided on the details of their remodeling goals.
A few reasons to live in your home for at least several months before tackling a major remodel:
You can find your pain points with the house and perhaps some original details that you like.
You can get to know the natural light in each room throughout the day and plan where you might want additional windows.
You can note traffic choke points that you might want to fix in a redesign.
You can discover which rooms have adequate storage and which need closets, cabinets, and other storage added.
Certain details that might have initially bothered you may turn out not to be problematic after all. You can save money by crossing them off your remodeling list.
If your budget requires you to do a phased remodel, you will get a better sense of which projects to tackle first and which can be put off until later.
Tip #3: Don't move right in if you are planning a major addition
The exception to Tip #2 above is if you are purchasing a home that is going to require a total gut renovation or major addition. In Seattle, this would likely occur if you are buying what could be considered a "tear-down" and have plans to expand it greatly to make full use of allowable square footage, possibly tearing down all but one wall so you can take advantage of grandfathered setbacks or the like.
In this scenario, it probably wouldn't make sense to move right in.
When the roof needs to be removed, occupants need to move out
Generally, you can live in your home through most major remodels. (At CRD, we provide temporary kitchens and set up plastic barriers and powered HEPA ventilation systems so that homeowners can stay safe and relatively comfortable during the construction phase.) However, some remodeling projects are just too big for this.
In the case of second-story additions, lifting a home, or tearing down multiple exterior walls, you would need to move out. So if you are just purchasing the home, it might make sense not to move in, only to have to move out right away when work begins.
See also: Can I Stay in My Home During a Remodel?
Conclusion: Wait before you renovate
Living in your new home for a while before making major design decisions can be very helpful, since it allows you to get a feel for the house's lighting, views, and problems to fix.
If you're residing in Seattle, there is backlog in the city's permitting department, and most reputable builders have a waiting list many months long. You may end up having to move into your home before remodeling, whether you'd like to or not.
Consider which parts of the home you are remodeling. If your plans include a whole-house gut renovation down to the studs, a house-lift, or a second-story addition, you will likely have to move out during construction. These types of projects are good candidates to do before you move in.
Consider building a backyard cottage first. You can live in the main house while this is done, then move into the cottage during the major renovations. When you are done, you can use the cottage for guests or as a source of rental income.
See also: Remodel planning: Where to Start and the Order to Follow.
Ready to remodel your home?
Home renovation is a huge undertaking for you and your family. If you are in the process of purchasing a home that needs work or have recently done so, please feel free to reach out us. We are happy to answer questions and try to help guide you through the process.
CRD specializes in design-build remodeling and has served Seattle for 40 years. To learn more about home renovation, you can contact us and meet with our experts about creating the home of your dreams in a cost-efficient and timely manner.
Guide to Hiring a Remodeler
This comprehensive guide walks you through all the steps of choosing who will design and build your project, vetting remodeling companies, and ensuring that you have the best experience.