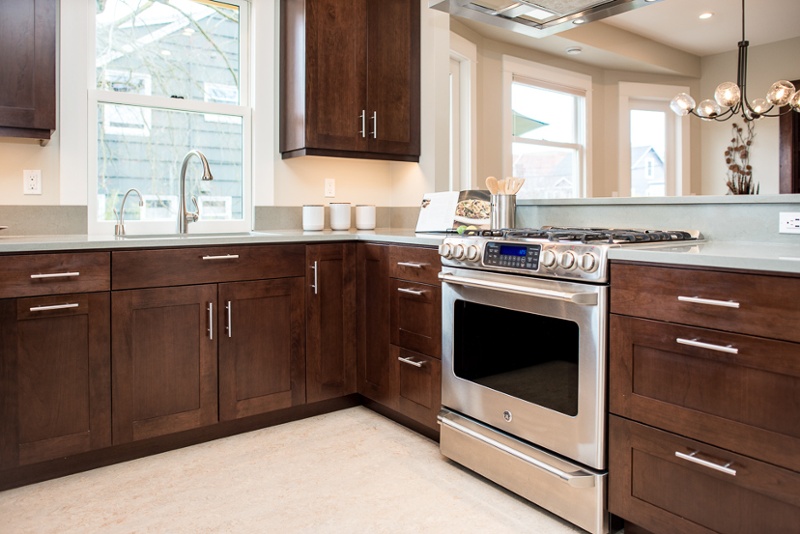 If you are thinking about remodeling your Seattle home, you may be wondering if you have the time and energy you'll need to complete the project successfully. You may even be experiencing anxiety about finding an honest, reliable firm to do the work. Perhaps you've heard some horror stories from friends about remodeling projects going wrong or about nightmare contractors who broke their promises.
Believe me, you're not alone in your fears. In fact, most people I talk to tackling a major home remodel simply can't afford to make the wrong choices and risk the entire project going over budget or descending into a chaotic mess.
For most homeowners, a major remodel represents a major investment in their most valuable asset: their home. The stakes are simply too high to pick the wrong contractor.
That's why I've gathered some of our top tips on shopping for a remodel into one place. We've written extensively on this subject, and we've published our Guide to Hiring a Remodeler, which explores the topic in depth. But if you only have time for the basics, start with these five essential tips. They will help set you on the right path toward a successful remodel that stays on budget.
Let's dive in!
1.

Take your time looking for a remodeling firm
It seems obvious that if you're about to make a major investment, you need to take your time and do your due diligence. Yet many homeowners get impatient and just hire the first outfit that gives them a low estimate and says they're available to start work right away.
Please don't let this be you. Take your time and talk to as many remodelers as you can.
Unless you're planning on selling your home very soon and need the remodeling job done ASAP, you should slow down, take a deep breath, and relax. There's no need to rush to find a contractor. Doing so will oftentimes lead to trouble. Instead, ask around, make phone calls, and take notes.
Be sure you're thinking about more than just availability and price. The remodeling company you choose will be in your home, sharing your space, possibly for several months. You need to feel comfortable with the company's culture, with their style of work, their level of tidiness on the job, their form of communication.
There are many factors that determine whether a company is a good fit. Ask probing questions. Have multiple conversations. You'll thank yourself later.
Once you have carefully interviewed the remodelers on your short list and perhaps gotten some rough estimates, you should start weeding out the companies that don't meet or satisfy your needs.
See also: 5 Questions to Ask Before Hiring a Remodeler
2. Ask for referrals and read online reviews
Once you've winnowed the field down to two or three firms, you should ask them for referrals. If you haven't already, read their online reviews, both good and bad. Angie's List, Houzz, Google, Facebook, and other online review sites can offer a treasure trove of information about the firms you're considering. Don't automatically reject a firm if you read a few mixed reviews. Rather, use it as a chance to understand what that firm's weaknesses might be and learn if they took measures to respond or rectify the situation.
Talking to actual clients who've worked with the firm is also important. Of course, most remodeling companies will only put you in contact with their most satisfied former clients, but you can still ask specific questions about the firm's approach to problem-solving, their ability to stay on schedule and on budget, and their patterns of communication. Even the happiest customers can give you a deeper insight into what sort of service you can expect if you hire a firm.
3.

Decide how hands-on you want to be
If you're like most of the people I talk to, you likely don't have lots of spare time to devote to making the myriad design decisions that go into a successful remodel.
Perhaps, rather than picking out each individual fixture, cabinet pull, and paint color, you prefer to be presented with just a few options. Or maybe you like browsing Pinterest, Houzz, or design magazines for ideas and want your project designer to synthesize what you've found into a cohesive look.
Whichever approach you prefer (hands-on or hands-off), make sure the remodeling company you hire can accommodate you. Do they have interior designers on staff, or do they expect you to go to showrooms and pick out or purchase all the materials yourself? If you are someone who's interested in design and wants to participate closely in the process, will the firm you're considering easily accommodate your involvement, or will there be friction?
There's no single correct answer. You just need to try to find the remodeling company that meshes best with your personal preferences.
One word of caution: Be realistic about the limits to your own time. I've seen too many homeowners think they'll have time to make all of the design choices unassisted and so choose to work directly with a general contractor who has no design team on staff. When construction begins, and the contractor needs decisions to be made immediately, the homeowner can get overwhelmed. Expensive delays, high stress, or poor design choices are often the result of such a scenario.
With few exceptions, it's worth the expense to have the assistance of an experienced interior designer.
See also: Do I Need an Interior Designer for My Remodel?
4. Should you hire a designer plus a contractor or one firm that can do both?
Here's another critical decision that many homeowners don't give due consideration. Do you want a remodeling firm that can handle both design and construction, or do you want to hire two companies: a designer/architect plus a general contractor?
This is actually a bigger decision than it seems.
There are pros and cons of each approach, but I will share my own opinion. Having to coordinate between two companies can be time-consuming, and an adversarial relationship between the designer and the contractor can sometime develop. Worst case scenario: neither company wants to take the blame when your project hits a snag.
We at CRD have fully embraced the design-build approach because we believe it's the best way to avoid surprises about budget. Our designers are in-house, and they work closely with our estimators throughout the design process. We are constantly updating our cost estimates as design proceeds and adjusting course as needed to keep the project on budget. Before construction begins, we offer a fixed price, not a vague estimate.
If, on the other, hand, you work with a standalone architect or interior designer, you often won't have a very good idea of what the design will cost to build until it is completely finished, and you send it around to contractors for estimates. In many cases, the estimates you receive back can be a shock, and you have to go "back to the drawing board," so to speak, to bring the design back within your budget. This can be a time-consuming process for budget-conscious homeowners.
Ultimately, your choice between the two options should be driven by your own needs. If convenience and sticking within a predetermined budget are your primary motivators, then design-build might be your best choice. If working with an acclaimed architect is valuable to you, then it would probably make more sense to go with the two-company approach.
See also: Should I Hire an Architect or Choose Design Build?
5. Fixed price or estimate?
Remodeling can be an expensive affair, no doubt. From materials to labor, permits, design fees, taxes, and more, the costs can add up very quickly. For this reason, the only practical approach for most people is to set a budget early in the process and stick to it as closely as possible. The last thing you need is to start construction thinking it will cost a certain amount and find that your actual cost comes in at 20 percent to 50 percent higher by the time your project is complete.
When choosing a remodeling firm, whether it is a general contractor or a design-build firm, you will be presented with two main types of construction contracts: a fixed-price contract or an estimate.
Most contractors prefer to give estimates because they require less work on the front end. It takes a tremendous amount of time to price out every aspect of a complicated remodeling project accurately enough to offer a fixed price for construction, so the default for most companies is to just give an estimate.
Keep in mind, however, an estimate is nothing more than a guess. There is no guarantee that your final price tag will match the estimated amount. In fact, in most cases, the final price come in higher, potentially much higher.
There is no real incentive for the contractor offering an estimate to stick to that number. If the job ends up costing more, the contractor makes more money.
Sure, if money is no object, that might not be a big problem. But for most people, the budget is of utmost importance.
The main drawback of a fixed-price contract, as any contractor who only offers estimates will tell you, is that it usually forces the contractor to factor in some contingency to the price. If some aspect of the project costs more than originally estimated, the contractor wants (and needs) to still make some profit on the job.
True, a fixed bid on a job is often higher than an estimate. It's a matter of who takes on the risk. It may cost a little more for the contractor to take on the risk of cost overruns. On the other hand, if you, the homeowner, want to take on that risk yourself, you can opt for an estimate and just hope that no surprises arise during construction. It's a matter of your own temperament and personal taste for risk.
See also: What Does a Remodel Cost?
Ready to remodel?
Finding a well-run, ethical home remodeling firm that truly cares about their clients isn't impossible, but it will take a little bit of time and due diligence. I've found that most well-established remodelers here in Seattle mean well, but there is a broad range of abilities to stay on schedule and stick to the budget.
I hope this article has outlined how important it is to take care when shopping for a remodel. I also hope these basic tips I shared will be of use as you conduct your own search and maybe help you avoid some common pitfalls.
If you have any questions, need advice, or want to speak to us about a remodeling project you have in mind, please don't hesitate to reach out. I am always happy to try to be of service. Best of luck with your home remodeling project!
Guide to Hiring a Remodeler
This comprehensive guide walks you through all the steps of choosing who will design and build your project, vetting remodeling companies, and ensuring that you have the best experience.