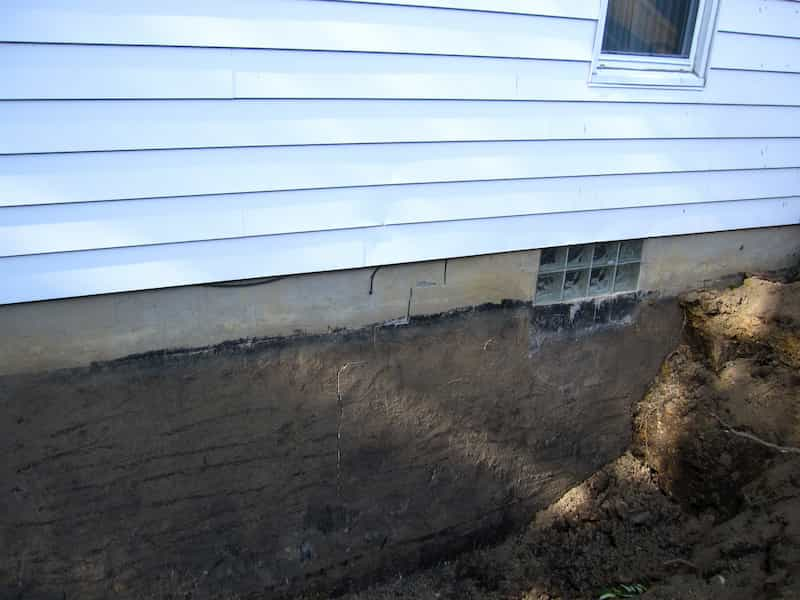 A properly designed and built foundation should last for many decades, maybe even centuries. But as you know, any number of things can damage the foundation of your home. Sadly, your homeowners insurance often won't cover that damage — damage that could drag down the value of your home.
See also: Foundation Problems 101
Which foundation issues are covered by homeowners insurance?
Figuring out which foundation issues are covered by homeowners insurance is a bit tricky.
When you're buying a standard homeowners policy or supplemental coverage, we suggest asking these three questions:
What causes of foundation damage qualify for coverage?
Does the insurance cover the repair of small cracks?
Which foundation repair methods are covered? How much of the cost is covered?
If the foundation is damaged by any of the following, then repairs likely will be covered by your standard home insurance policy:
Wind
Hail
Tornado
Lightning
Fire
Damage caused by a vehicle or aircraft
Vandalism
Riot or civil disturbance
Explosion
Falling objects
Collapsing snow, ice, or sleet
Foundation damage caused by an earthquake, flood, or hurricane also might be covered. However, that coverage would kick in only if you purchased separate earthquake, flood, or hurricane policies. A typical homeowners policy excludes coverage of damage from earthquakes, floods, and hurricanes.
If you purchase something called a "dwelling foundation" rider, which is added to your general coverage, foundation damage typically will be covered if it was caused by events that are spelled out in your policy, such as water damage resulting from a burst pipe or water leak.
Which foundation issues are not covered by homeowners insurance?
Foundation damage caused by settling, shifting, or earth movement normally isn't covered by a regular homeowners policy or even by a rider. These fall under the general umbrella of soil compaction and expansion. In these cases, you'll probably be stuck paying for the repairs out of your own pocket; typically, a homeowner forks over close to $4,200 to fix foundation problems.
Also, foundation damage caused by a sewer backup isn't covered by many insurers. However, you can buy a sewer-backup rider for about $50 a year.
Sudden water-leak damage is usually covered, but gradual damage isn't
If a gradual leak results in foundation damage, this typically won't be covered by your homeowners insurance. Why? Because this is considered damage that might have been prevented by ongoing maintenance. Sudden or accidental damage from a water leak might be covered, though.
See also: 10 Steps to Deal with a Burst Pipe and a Flooded House
Other exclusions
General wear and tear, such as cracks from age
Ground collapse under the slab due to a sinkhole or mine subsidence damage
Tree root damage
How to file a claim for foundation damage
Prior to filing a claim, get the foundation repaired right away, especially if the damage is severe and could jeopardize the integrity of the entire house.
Check the declarations page of your insurance policy to see whether the damage is covered. If the insurance lingo has you stumped, call your insurance company or insurance agent and have them walk you through your foundation-related coverage.
If you've determined you have what you think is a valid claim, figure out whether filing a claim makes financial sense. If the cost of repairs would be around the same amount as the deductible, it's probably smart to pay for them out of pocket. Filing a claim could very well cause your homeowners insurance premium to go up.
If you decide to go ahead with a claim, follow these steps:
Gather records related to repairs that have been made to the foundation.
Take clear, well-lit photos of the foundation damage.
Get cost estimates from qualified contractors who specialize in foundation repair.
Reach out to your mortgage lender to inquire about how they handle insurance claims.
Plan to be at home when the insurance appraiser comes to inspect the damage.
Keep track of phone calls, emails, and other communication related to your claim.
Be prepared to stand your ground, since you'll be seeking the highest payout possible, while your insurer will be trying to give the lowest payout possible.
Consider hiring a public adjuster or a lawyer if you feel as though your insurer treating you unfairly.
Foundation repair is best left to the pros
Whether the foundation repairs are covered by insurance or not, don't try to fix the damage by yourself.
According to the real estate website Trulia, "This isn't a task for amateurs. You want the peace of mind of knowing the issues are handled by a qualified professional."
One reason you don't want to go the DIY route with foundation repairs is that the foundation is the most vital part of your home. A faulty foundation can reduce the resale value of your home by an estimated 10 percent to 15 percent. Therefore, if you're looking at a resale value of $250,000, foundation problems could cost you $25,000 to $37,500. No insurance policy can help you in that situation.
---
This post is from guest contributor Katie Tu, an insurance specialist at QuoteWizard. For more information about how you can repair your home's damaged foundation as part of a remodel or addition project, please feel free to contact us at CRD. We are always happy to help.
Guide to Hiring a Remodeler
This comprehensive guide walks you through all the steps of choosing who will design and build your project, vetting remodeling companies, and ensuring that you have the best experience.