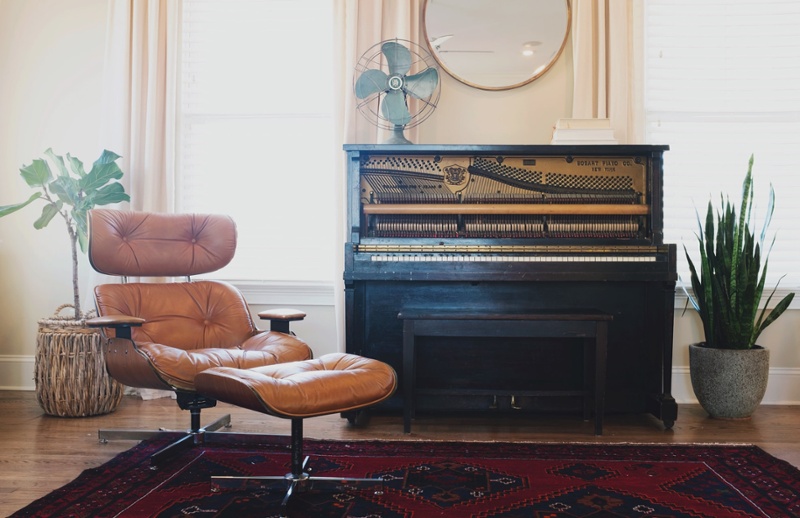 If you've ever seen an HGTV house-hunting show, you know that many buyers are looking for a home with character, an open(ish) floor plan, and as many traditional details as they can get.
Many owners of an older home share this same list of priorities, especially when it comes time to remodel. They want to update their space, but they usually want to preserve as much of the character and as many of the original details as possible.
So how do you balance an open floor plan (which wasn't popular when older houses were built), the need for updated appliances, and a move-in ready feel without sacrificing the history of the home?
It's a delicate balance, and it helps to have the assistance of a remodeling team experienced with older homes. Here's some of the advice and guidance we share with clients as they embark on a redesign of their older Seattle home.
List everything you love about your home
Before you call anyone or do anything, sit down and make a list of all the things you love about your home. What did you fall in love with when you toured your home for the first time? Try to get five to ten items on that list before moving on to the next step.
Need ideas? Here are a few home features most people want to preserve when remodeling:
Original woodwork
Crown molding
Built-ins
Hardwood flooring
Plaster walls
Pocket doors
Original hardware
Cedar siding
What if my home's original features are in poor condition?
All of these features have historic charm, but what if they're not in great condition? For instance, what if the original plaster has extensive damage? In an ideal world, you would bring in a plaster specialist and redo all the damaged areas, and if you're adding on, match the original plaster in the new spaces. However, in the real world, budgetary and other practical concerns sometimes must outweigh your desire for strict preservation. As the owner of an older home, you may have to make some tough choices. The important thing is that you love your remodeled spaces.
Start a list of what you want to change
Now that you have your "do not touch" list, and you've reviewed it for feasibility, it's time to look at what you want to change. Start a new list of all the things that annoy you about your home.
If something on your "must change" list is in conflict with your "don't touch" list, put a star next to it and move on. A skilled design team may have ideas of how to work around the issue or other suggestions.
Do a home inspection
If you didn't have a home inspection when you bought your home, or it's been a while, make sure someone comes and takes a careful look before you start planning any renovations. If you are working with a reputable interior design or architecture firm, they will likely do a detailed inspection and survey of the "existing conditions." The one thing you want to avoid are surprises popping up during construction. Better to know the costs and extent of the renovation before you get started.
The most common updates to older homes
Most of the time, an old home is going to have outdated something, like wiring or plumbing. These are repairs you should make to bring your home up to code and to get the top price if you sell it any time in the near future.
We've remodeled dozens of craftsman bungalows and other older homes in the Seattle area, and here are some of the most requested upgrades:
Address issues with your foundation
During your home inspection, you'll want to have someone look at the foundation as well. In Seattle, there is a very real earthquake risk. But even if the Big One doesn't come while you live in your home, natural settling and shifting can compromise even the strongest foundations over time. (And, based on the horrors I've seen in basements and crawl spaces, I can assure you that many Seattle homes were not built on the strongest foundations!) You may be required by code to seismically retrofit your foundation, but even if it's not mandatory, it often still makes sense to do so during a remodel. Finally, if your home has settled, and you are going to have to jack it up to repair the foundation, do this before tackling any finish work. Otherwise, all your new drywall cracks, the cabinets aren't level, and drains won't drain properly.
See also: Foundation Problems 101
Replace old windows
This one is open to debate. Often, the original windows give your home much of its historical charm, both inside and out. If your old wooden windows are in exceptionally good shape for their age, don't automatically replace them. They can be repaired, air sealed, and made to work almost like new. However, original windows are often rotting, drafty, inoperable, or otherwise beyond repair. If you replace them, try to match the style as closely as possible. If you are concerned with saving energy but want to retain the original charm of your home, consider keeping only the most visible windows, like the street-facing leaded glass beauties in your living room. You can replace the rest with modern wood or fiberglass windows, and most passersby won't even notice.
Open up or redesign the interior layout
Another common change is to open up a compartmentalized layout. But proceed with caution. Knocking down walls without the assistance of an experienced design team, including an architect or interior designer and a structural engineer, can result in a layout that doesn't function well. It could even compromise the structural integrity of your home.
See also: Can You Remove a Wall?
Add closets, mudrooms, and other storage options
Older homes are famous for having tight spaces and not much built-in storage. People didn't have as much stuff back then! And since the average American home has 30,000 items, it's easy to see how lack of storage space is a problem. Devoting more space to storage is a popular upgrade. Options include custom cabinets, walk-in closets with organization systems and lighting, built-ins, and dedicated mudroom areas. It is also common to move desk/computer spaces and drop zones into the kitchen area, which is often the heart of a modern home.
New electrical systems
If you are planning a remodel, and your home has old knob-and-tube wiring, screw-in fuses, or a breaker panel that isn't up to the electrical loads you put on it, it's time to rewire. Doing so as part of a larger remodel will save you money in the long run (much cheaper to do it while the walls are open) and will add value to your home. And if your contractor is touching any section of the existing wiring, it is often mandatory to update that whole section of the electrical system. Replacing wiring can also reduce your risk of a house fire, so it's an investment in your family's safety as well.
New HVAC
If your HVAC system hasn't been updated in a while, chances are you will want to tackle it as part of your remodel. New gas furnaces, as well as other newer options like electric heat pumps, are likely going to be much more efficient than what you have now. Don't underestimate the savings you'll see on your utility bills when you upgrade. Again, the time to do it is when other work is being done to your home.
See also: Best Heating System for Your Seattle Home
Replace plumbing and fixtures
Some original plumbing may be okay, but if your home has any galvanized steel or other deteriorating plumbing, you will want to replace it with copper or PEX. The same goes for plumbing fixtures. If they are original and have lots of charm, they may be rebuilt. Often, it's better to replace old fixtures with modern ones that are made to look traditional. Replacing your plumbing is something you may need to do to bring your home up to code, but it will also increase your comfort. Old pipes and outdated water heaters run out of hot water fast, making for chilly showers in the morning.
See also: 10 Steps to Deal with a Burst Pipe and a Flooded House
New cabinetry
Cabinets usually weren't designed to last forever. Chances are, if you have a pre-war home, the kitchen and bathroom cabinets have already been replaced, probably more than once. Take this opportunity to work with a professional designer to create a suite of new custom cabinets that are perfectly suited to the way you live in your home. Most homeowners and buyers prefer kitchens and bathrooms to be updated, while they look for original charm to be preserved in the other spaces.
See also: Face-Frame Cabinetry Is Back
Should I paint over original wooden trim?
People often ask us if painting original varnished woodwork is a good idea. If your home has traditional crown molding, solid wood doors, and built-ins, you know they can be a beautiful testament to the careful design and craftsmanship of the past. But they can also be dark and incompatible with certain modern decorating trends. While I like to try to incorporate the original finishes into the design if possible, I also fully support any homeowner who wants to get their wood trim painted. Complicated trim is a tough item to paint yourself, and I usually recommend that homeowners use a professional painter for the best effect. Also, try to choose colors that complement the historical aesthetic of the home.
If your trim was already painted in the past, be sure you or your contractor follow lead-safe procedures to ensure you don't expose your family to harmful heavy-metal contamination.
Adding on to an old home
If you just don't have enough space and you have to add on, you have options.
Match the original style
One option is to try to match the style of the home in your added-on spaces as well as you can. This is usually the most expensive route to take, but if historical authenticity is paramount, it may be worth it.
Transition from old to new
Another approach is to adopt a transitional style in your whole home. That means using more modern elements but matching some of the original details, like using the same style of crown molding throughout. Carefully chosen transitional furniture and accents can help incorporate the new with the old sections of your home.
Contrast old with new
Finally, if the added-on space is visually separated from the rest of the house, feel free to go fully-modern with it. You want to make sure there's some sort of transition, like a door or half-wall, so that your new space doesn't look like it was just tacked onto your existing home. Check out this two-story addition, in which the owners opted for transitional finishes on the new portions of the first floor and more modern finishes in the upstairs master suite, which was visually separated from below.
Something old, something new
There's no one right way to remodel an old house. You have your family's individual needs to consider, and each home is different. We love working with owners of older Seattle homes, helping to guide them through all the design decisions that lead to a space that perfectly balances historic preservation with the needs and desires of a modern family. If you would like to start a conversation about your home, please feel free to get in touch.
Guide to Hiring a Remodeler
This comprehensive guide walks you through all the steps of choosing who will design and build your project, vetting remodeling companies, and ensuring that you have the best experience.