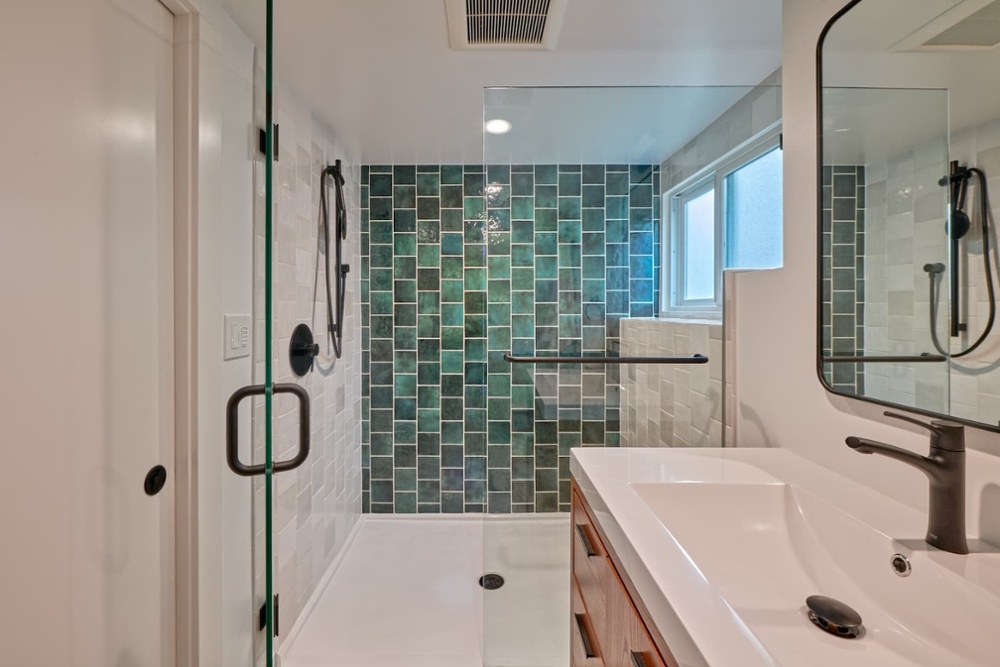 2022 brought us back into the world after spending a year and a half stuck in our homes. Most of which, homeowners hated. This sparked a tsunami-sized wave of new remodeling projects in the residential construction industry. With this boom came new trends for the year as the home went from what felt like close quarters to our comfort zone. "Home" has a special meaning. It's not just a roof over your head; It's also a place of comfort. Home is where you want to be after a long work day, an intense workout, or a date night (if all goes well).
Today we want to talk about all the trends we saw during last year's boom, which ones will go or stay, and the trend predictions we have for 2023.
What were the biggest interior design trends of 2022?
1. Sustainability
Last year we saw a lot of sustainable design elements brought into homes. People are becoming more mindful of their own carbon footprint and where the materials they are consuming come from. There seems to be a mix of investing more money into well-made, materials from a small business and reusing vintage or recycled materials and décor. As people focus more and more on the environmental impact of consumerism, this trend is here to stay.
2. Biophilic design
Not being able to get out of the house sparked a demand to bring the outdoors in. We saw a lot of added open shelving with a variety of indoor plants and bamboo finishes in bathrooms to create more texture and a forest-y vibe. Natural elements bring life to a space (quite literally) as well as add visual interest, especially in all-white spaces. We hope this trend is here to stay.
3. Neutral colors/shades of green
Neutral colors are a good response to the all-white kitchens we saw in 2021. This gives you the opportunity to add dimension to your color palette while also playing it safe. Warm neutrals are the perfect complement to pops of color and shades of lush green house plants.
4. Getting creative with tile
Subway tile has been all the rage for the last couple of years. This last year our designers thought outside of the norm and tried subway tile laid vertically. Patterned tile was also frequently incorporated into many designers' plans towards the latter half of last year. This is a trend we think will stick around for another year or two.
5. Scandinavian-inspired spaces
This is the warmer, cozier cousin to the stark white trend of the last 5 years. Our designers love to incorporate the minimalist approach of Scandinavian design into older homes when a client loves simple modern design but has a detailed, historic home style.
6. The home office
The most obvious trend that was born in the midst of the pandemic and continued to have its moment well into 2022; the home office. A space most people needed after nearly 3 years of working from home. We see people having the desire to submerge themselves back into office culture and leaving their desks at home to collect dust.
7. Colored appliances
The bolder you go with color the more likely it is to go out of style. If you saw the Dolce and Gabanna patterned appliances that went viral, you probably thought "well, that won't last!" This trend faded fast as people realized they would want to replace their expensive appliances long before they needed to due to those bold colors going out of style.
8. Mixing vintage with new
This one kind of goes hand-in-hand with sustainability which we mentioned above. Buying reused or vintage furnishings means less consumption of cheaply made materials. Not to mention vintage pieces are often made of long-lasting materials and bring style from another era to your space. Will art deco or mid-century modern ever go out of style? We hope not!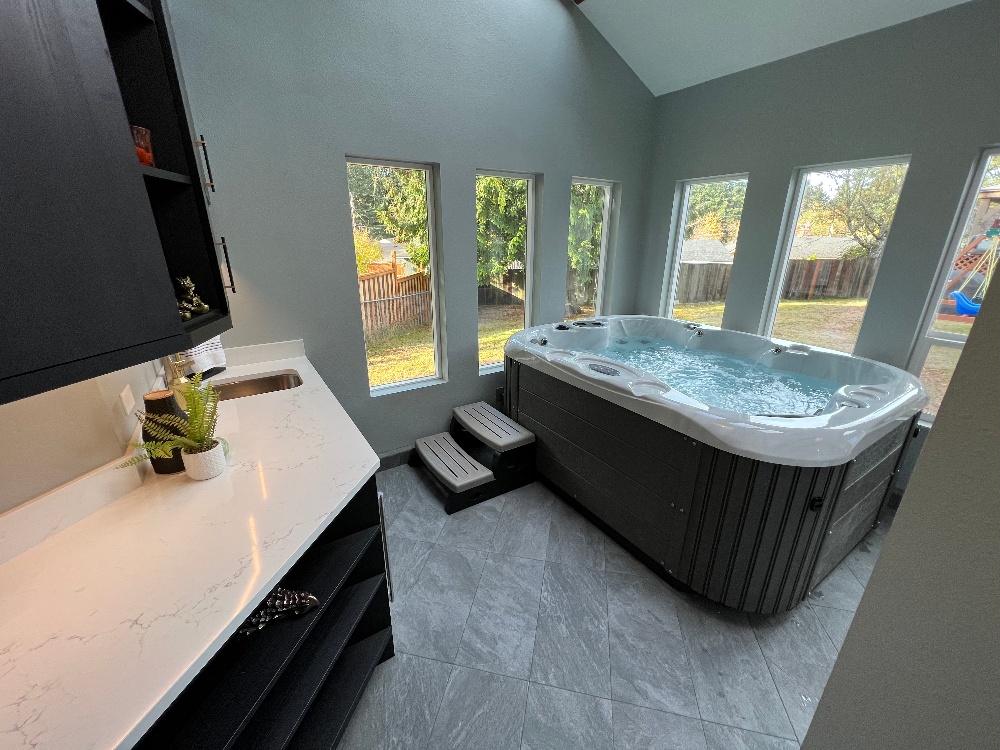 Trend predictions for 2023
1. Pops of color or earthy tones
Many interior designers are predicting pops of color will peak in trend during 2023. We actually see this trend start to die out with the continuation of earth tones and neutral colors. If you really want to incorporate color, add a few colors to your palette than all neutrals and one pop. That one color could fall out of trend before the paint even dries. We suggest following the 60-30-10 rule.
2. Natural materials
Taking inspiration from natural wood in Scandinavian design and warm tones woods from mid-century modern we have gained a new appreciation for continuing to use natural materials in our home interiors. Recently, other natural materials have shot to the top of the must-have list. Travertine and other stone materials like onyx are picking up quickly. Organic stone finishes bring a sense of luxury to the home. Who doesn't want to feel like they live a life of luxury?
3. Personality-infused designs
This prediction is one we are excited about. Many people are leaning away from the vicious cycle of buying, selling, and moving and instead are focused on creating their forever home. This means adding character to your space through textured and patterned finishes, fun fabrics, multi-colored palettes, and vintage furniture. When an interior designer learns that you are space planning for your forever home they get so excited to create a space that is unique to your taste and preferences. Remodeling for resell is out and creating your specialized forever home is in!
4. Texture
Out with modernity and in with eclectic styles for a "collected over time" look. Texture is a great way to bring complexity to your home design. This has to be one of the top interior design trends for 2023. This new year will bring more textured tile and walls than in recent years. The idea is that nature has a wide variety of textures so why shouldn't the inside of your home bring the same feeling as the outdoors?
5. Concrete floors
Concrete floors rising in popularity might sound like a contradiction at first. How are we going to move on from boring modern spaces but still gravitate towards concrete flooring? The answer is stains. Concrete floors can be stained and stamped with beautiful deep greens or warm browns to-- you guessed it; fit the biophilic aesthetic. You can also top concrete floors with rugs to bring some textured fabrics to your home's interior. Hot tip: heated floors. Thank us later.
6. Wellness spaces
Home offices are out. Home gyms are declining in popularity. Up next: wellness spaces? People are really focusing on personal health these days. We talked earlier about your home being your safe space so having a place to meditate or do any type of self-care should be part of that. A wellness space could be a cozy reading nook, a meditation corner with low light, some cushions, and a diffuser, or even an in-home sauna. Last year alone we did 3 saunas and an indoor hot tub. In today's world, we all need a space where we can unwind.
Scroll to the bottom of this article for some examples of current trends.

Don't let being trendy trap you
This is a hard one. So many trends have come and gone. Remember when every kitchen and dining room was a shade of blue in 2020? People aren't pining for blue everything anymore but there are still many kitchens being designed with soft blue cabinetry. So it's safe to say the same will happen with the current color trends for 2023. If you want to follow this year's trend and incorporate more color like green or other earthy tones, go for something that won't break the bank to replace in the future like backsplash tile, small appliances, or decor.
If you incorporate trends from the new year into your remodel in a small, subtle way, you won't feel pressured to change your design again a year later when that style changes. You'll also need to consider the longevity of the new style you want to adhere to. For example, sustainability will never fall out of trend so going green and using recyclable materials will never steer you down the wrong path.
The home office might not always be in demand, but if you add an office space to a multipurpose room, you can easily remove it if necessary. Be mindful of the importance of wasted materials when cycling through the rise and fall of new aesthetics and always consider the complexity of removal when giving into the latest trends.
See also: Create a Home That's Timeless Not Trendy
Don't sleep on the latest styles!
At CRD, we've been remodeling in Seattle for more than 40 years, and we've seen a lot of interior design trends come and go. Our team of designers and architects are well seasoned in taking a new trend and incorporating it into a timeless design. We love to design homes with your personal style in mind while also creating a space that makes sense for years to come. The remodeling process is daunting which is why our initial meetings are highly informational and complimentary. Contact us now to chat more in-depth about your future home design.
Personality-infused Tree-house Office
Stained Concrete and Reclaimed Wood
Guide to Hiring a Remodeler
This comprehensive guide walks you through all the steps of choosing who will design and build your project, vetting remodeling companies, and ensuring that you have the best experience.