Renovating your home to improve its functionality and aesthetic appeal and can be an exciting process. But, as with any major undertaking, there are many ways that things can go wrong along the way. Here are 10 of the most common mistakes to avoid while renovating your home.
Mistake #1: Going with the first contractor you find 👷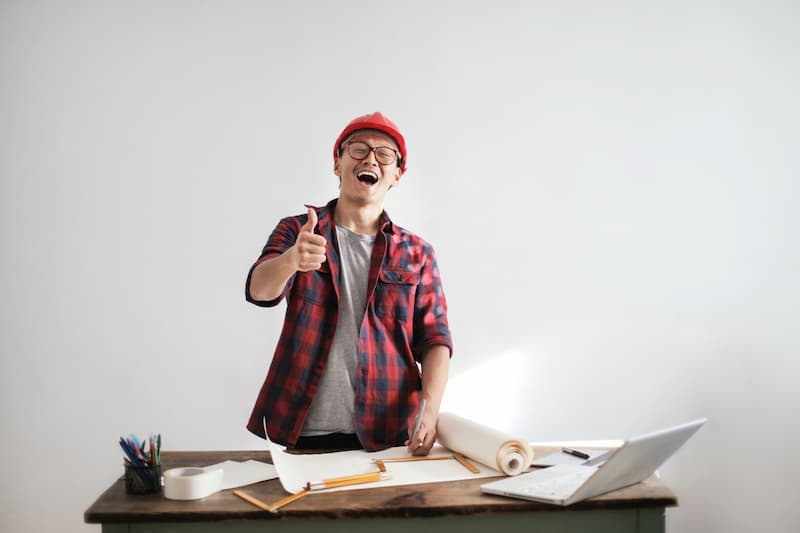 Please, vet your team
One of the biggest home renovation mistakes I see homeowners make is to not properly vet their remodeling team. If you are planning a major home remodel, you should be sure to devote sufficient time to due diligence. Develop a list of questions to ask every contractor or designer you talk to and take notes.
Are they licensed, bonded, and insured? What is their experience with projects like the one you want to do? How long have they been in business?
If you're interested in really vetting your shortlist of contractors (and you absolutely should be), print out our checklists, which are part of our Guide to Hiring a Remodeler. Use them to ask probing questions. (I am certain we've included questions on our list that you may never have thought of!)
Mistake #2: Not considering personality when choosing a remodeler 😵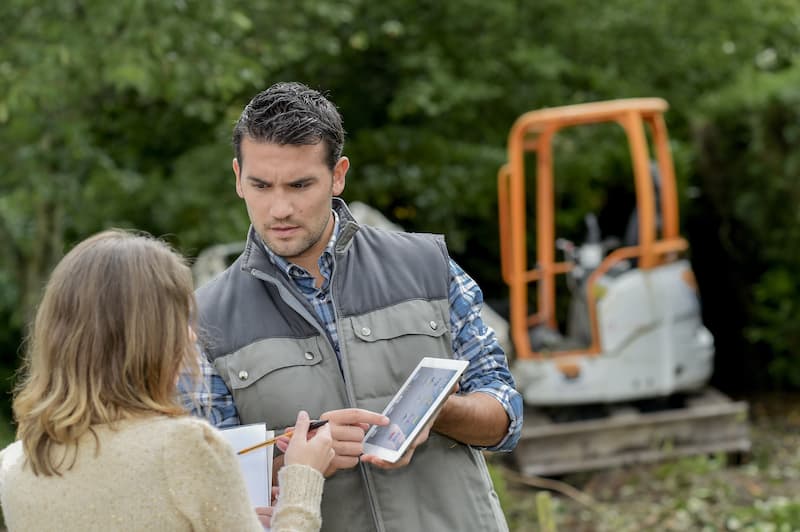 You should click with your contractor
Finding a contractor who is licensed, bonded, and insured should be considered "table stakes." Good online reviews and maybe even a personal recommendation bring you even closer to finding the right team for your remodel. But there is one consideration that is often overlooked: personality.
Do you feel a connection with the remodeler? Do they seem to share your vision for how this renovation should look and feel in order to best suit your needs? Are they good listeners?
On the flip side, consider your own personality? Do you have an engineer's desire to examine every detail and inspect every line item, or do you simply want the remodel to go smoothly and the results to be beautiful? Do you value a designer with good listening skills who can take your ideas and Pinterest Boards and turn them into a custom layout that matches your vision? Does the remodeler you're considering click with your partner or spouse?
The fact is, your relationship with your home renovation team is about as personal as it gets. They will literally be sharing your space with you, possibly for several months. I can't overemphasize how important it is to make sure you connect with them and feel comfortable with their style of communication.
Mistake #3: Poor planning and scheduling 📅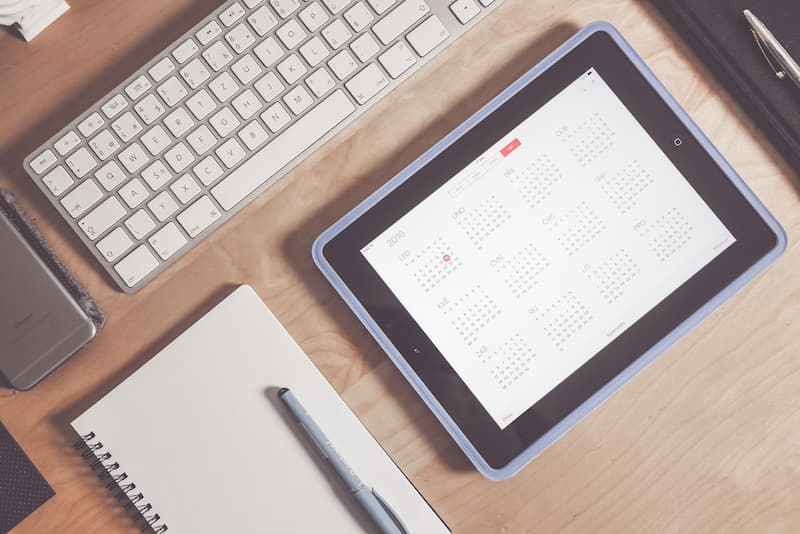 It's vital to create a detailed plan for home renovations
Ideally, this is one of the services your design-build team or contractor will perform for you. But if you're choosing to go it alone, make sure you know how much time is needed for each step of the renovation project and budget accordingly. You'll also need a plan about where to store your belongings during construction; this can be as simple or complex as you want. (I've seen everything from renting out an Airbnb apartment to building a new backyard cottage to live in while the gut renovation on the main space is completed.)
Whoever creates the schedule, it must be a detailed timeline that includes all major milestones and shows when each subcontractor needs to be on site to achieve them. Your master schedule will also help you determine when materials, fixtures, and appliances will be needed on site.
You must also be able to adapt your schedule and keep the project on track in the case of permitting or other delays.
At CRD, for instance, we create a detailed Gantt chart for every project. It includes the critical paths for each trade, so we can see at a glance what's going to be happening when.
Detailed scheduling (versus a wing and a prayer) is one thing that separates truly professional remodeling teams from the rest.
See also: The Top 11 Causes of Remodeling Delays and How to Avoid Them
Mistake #4: Not getting a permit for your home remodeling project 📄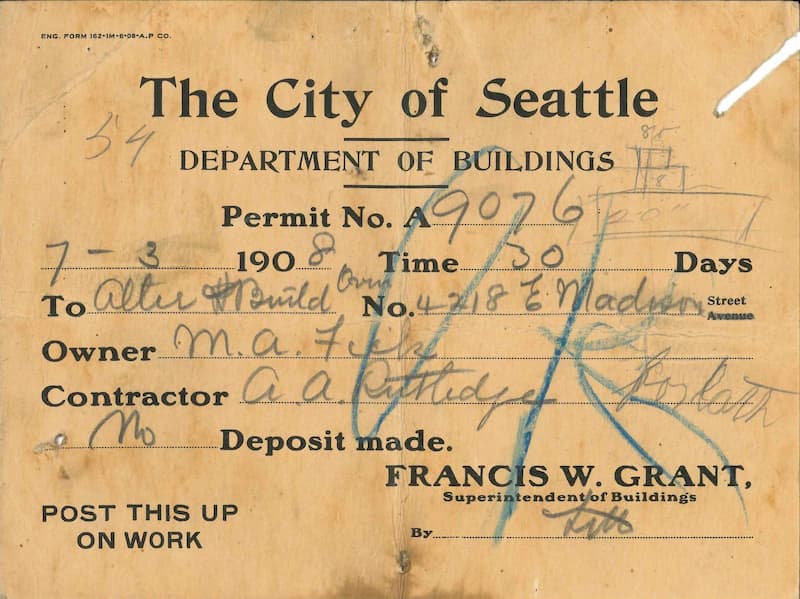 Permits exist for a reason
Thinking you can save time or money by trying to avoid getting legally required permits can cause you many problems and delays. If you don't get a permit, the local authorities may not allow you to proceed with your renovation project and demand that it be halted or demolished for safety reasons. Click the link below to learn more about the most serious implications of remodeling without a permit.
See also: What Happens If You Get Caught Remodeling without a Permit
Mistake #5: Skipping necessary safety measures during demolition ⚒️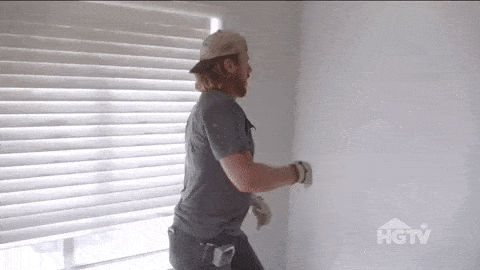 As seen on TV
We've all seen the HGTV shows. The host hands the homeowners sledge hammers, and they start whacking away. But this is not the safe way to do it. Demolishing an old home or building is a serious undertaking, and you need to hire trained professionals for safety reasons.
Without first doing a lot of research, DIY demo can lead to injuries like broken bones, crushed fingers, burns, and more. You may even risk starting an electrical fire or bursting a water pipe.
But by far the most common demolition mistakes homeowners make is to ruin parts of their home that should be preserved and create a huge mess in the process. If you intend to salvage your old brick fireplace, for instance, you need to be extremely careful in removing the wallboard around it. Likewise, if you don't want fine construction dust to infiltrate every corner of your home, you have to invest in a dust-containment system and know how to use it.
In short, there are several good reasons for hiring professionals: safety, efficiency, preserving architectural details.
Mistake #6: Not thinking about what's behind the walls 🔌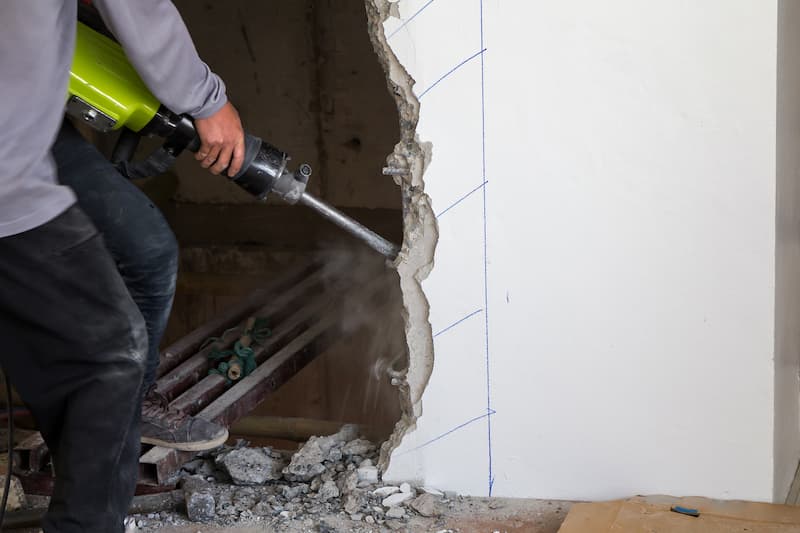 Stop! Don't knock down that wall . . . yet
Homeowners often make the mistake of not considering how changes to their home's structure will impact existing plumbing, wiring, and structural support.
Let's take the example of knocking down a kitchen wall to create a more open floor plan. Before you grab the hammer drill, are you quite certain of what's hiding behind that wall? Is the wall itself helping to support your second story and would knocking it down compromise your home's structural integrity?
Your architect or interior designer is trained to provide you with answers about what lies out of sight. He or she can give you advice on what changes can be made, either by modifying your floor plan or adding structural supports to achieve the open living plan you desire.
Clients often ask us if a certain layout change is possible in their home. I always say, "Anything is possible. It's just whether you want to pay for it."
A professional designer can guide you toward those changes that protect the integrity of your home and have the maximum functional and aesthetic impact for a reasonable investment.
A quick tip about relying on the advice of handymen, unlicensed contractors, and others: Don't do it!
When it comes to structural changes to your home, take your guidance from a licensed professional. It may be tempting to let an unlicensed handyman give you a suspiciously low bid to knock down a wall or move plumbing to make room for your bathroom renovation, but be very wary. Your cut-rate contractor could cause serious damage to your home and open you up to liability, fines, and other complications in the future. It's simply not worth it.
Mistake #6: Trying to DIY too much 🛠️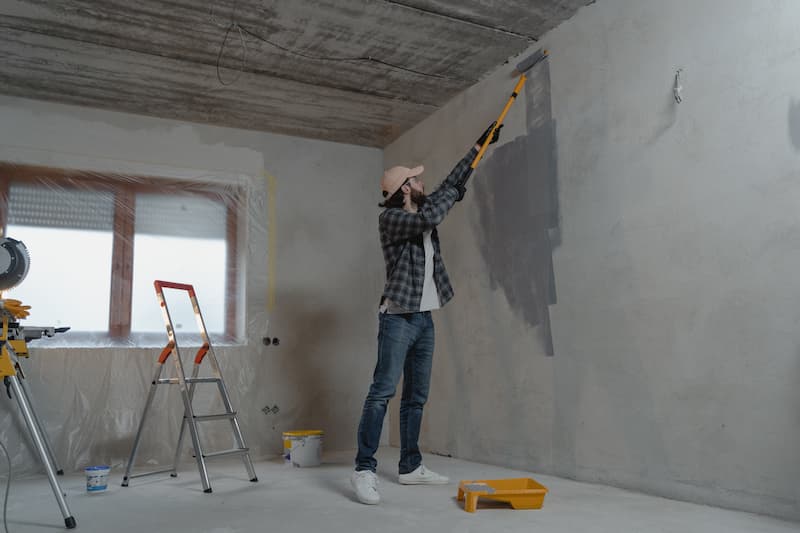 So you're handy . . . but how much time do you have on your hands?
When it comes to projects like home renovation or construction, there are often too many variables and considerations for a DIY-er. For those with little experience in the field, attempting to do everything on their own can lead to unanticipated errors that could become costly renovation mistakes and cause a project to be halted or demolished for safety reasons.
Now don't get me wrong. I encourage homeowners to be hands-on and save money if they can. But they should only take DIY as far as their knowledge and free time allow.
Things like painting, laying tile, and installing flooring might be doable. But larger home projects like plumbing or electrical work should always be left to the pros.
Even if you are super-handy, the last thing you want to do is cause expensive delays to your entire project if you've taken on more than you can realistically complete on the weekends.
Remodel projects move fast, and it will likely cost you dearly if the contractors you've hired have to wait around for you to complete your portion of the work.
See also: 10 Ways to Make a Remodel Go Faster in Seattle
Mistake #7: Choosing cheap materials 💵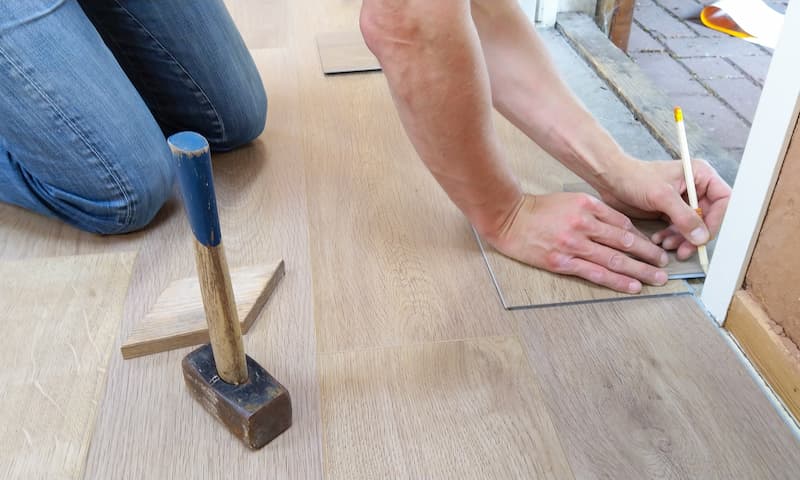 Do you really want a house made of ticky tacky?
As the old saying goes, "You get what you pay for." And that's especially true with home construction products and materials. You may save a little upfront. But over time, the cost of maintenance will increase. The cheaper products also tend to be lower quality and won't last as long in harsher environments like a kitchen or bathroom.
Do yourself a favor and invest in the best materials and products you can afford. Not only will they last longer, but the home improvements that are made with them will also look better and be of a higher quality for years to come.
Don't skimp on high-end appliances or fixtures either. These products add value to your home and they will last for years.
See also: 5 of the Most Durable Kitchen Materials
Mistake #8: Having unrealistic expectations 😢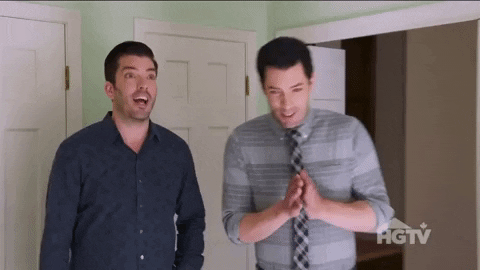 Remodeling is a marathon, not a sprint
Okay, I have to admit this one is a big pet peeve of mine. HGTV constantly shows major home remodeling projects being completed within super-short timeframes and with unrealistically low price tags.
It seems like it should go without saying, but reality television isn't reality!
No, a well-designed and executed kitchen remodel can't be completed in one weekend.
Yes, a luxury bath remodel often costs more than a luxury car.
To avoid disappointment, start doing your research into timelines and budgets early on. Don't rely on Chip and Joanna Gaines or the Property Brothers for your budgeting and timeline information. (They can help get you inspired to learn about cool new products and design ideas, though!)
Instead, call local remodeling firms. Ask about pricing and wait times for permits and construction services. Here in Seattle, for instance, most reputable remodeling firms are booked out up to a year or more.
It's fun to fantasize over the quick turnarounds and low costs flashed on HGTV, but quality home improvement projects require extensive planning, an often painfully slow permitting process, and a significant investment in time and resources.
See also: The Top 11 Causes of Remodeling Delays and How to Avoid Them
Mistake #9: Waiting too late to bring in the pros ⚡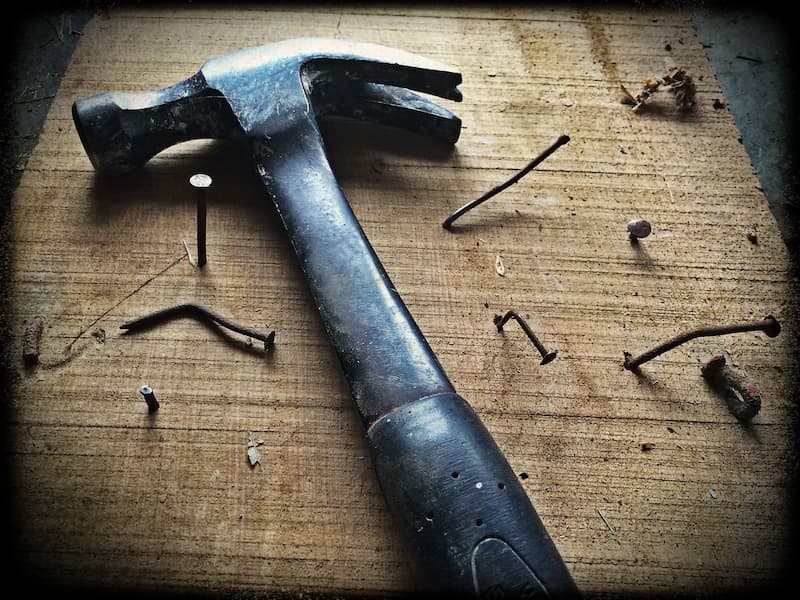 Start your search earlier than you think
I get it. You want to start your home renovation project now, and you're not keen on waiting to go through the entire vetting and hiring process. Why not just jump in and act as your own general contractor (or carpenter) for the smaller stuff and bring in a pro later?
Well, there are several reasons this doesn't always end well. For starters, it means you're going to be the one in charge of coordinating a myriad of tasks and people. And this is not an easy feat for someone who's new to home renovation projects.
It also puts your timeline at risk. You'll have less time for planning out the details if you end up needing to bring on a designer or contractors midway through.
For all but the smallest home upgrades, I recommend hiring a designer at the get-go.
Why? A pro knows how to design a master plan for your home and can tell you in what order to tackle projects. This helps you avoid costly blunders, like having to make major changes to a space in your home you recently redid.
See also: Remodel Planning: Where to Start and the Order to Follow
Mistake #10: Focusing too much on aesthetics 🎨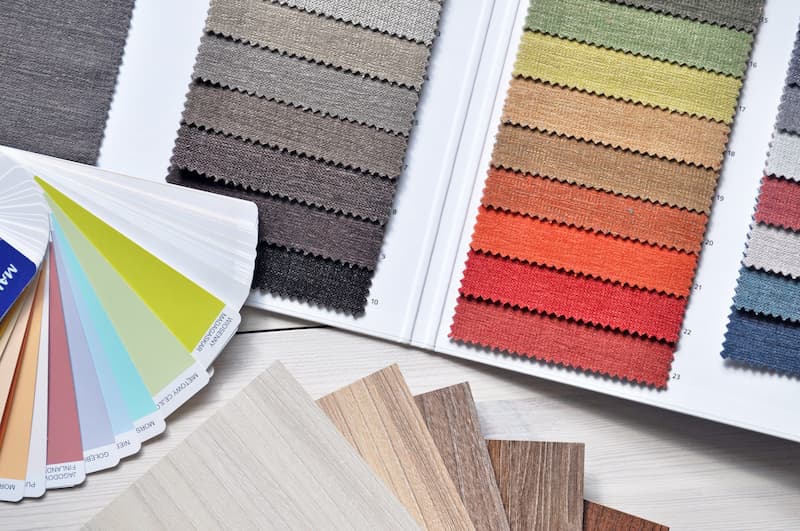 Prioritize function over form
Paint colors, finishes, marble tile. It can all be so much fun to pick out. (I love to do it, too!) However, I recommend you resist the urge to start making such selections first thing.
Instead, try to prioritize the function of your space over form when making design choices for an area of your home that will be used daily (like a kitchen or bathroom). By definition, functional choices determine how you will live in and use the space. These also tend to be the decisions that are most expensive to modify later.
Take, for instance, kitchen cabinets. If you get the layout wrong, it will be extremely expensive and disruptive to fix it in the future. The cabinet finish, on the other hand, can be updated or corrected later with a coat of paint.
See also: The One Thing You Need to Know About Great Kitchen Design
Cringe-worthy errors homeowners make when remodeling
Here's what contractors and real estate professionals say are the biggest mistakes they see
America is in love with remodeling. But the current popularity in the home-improvement sphere has led to some regrettable mistakes. I asked remodeling contractors and real estate professionals from across the country to weigh in on where they see homeowners most often go astray.
😔 Lack of a Master Plan
"It is critical to heed the famous advice from Stephen R. Covey, to begin with the end in mind. Too often, remodeling efforts are handled as a series of small, individual projects, where one begets the next, rather than starting with a master plan upfront, leading to a disappointing outcome." -Karin Jeske, Tesselle
💔 Over-Customization
"When owners lay tile that has wild colors, when the owner puts in granite with neon green streaks, or when the owner installs a designer driveway with dolphin stamps in the concrete, these over-customizations only appeal to a slim margin of the world and can really dampen your ability to sell the property in the future." -Rick Abbiati, Colony Property Investments
😞 Shoddy DIY Work
"The most common mistakes are the DIY jobs where someone did just enough to get through the sale of the house. I've seen kitchen sinks held in place with just wood shims, baseboards that don't connect therefore leaving a gap at the corner of a wall, and deck handrails painted with non-slip paint." -Billy Daniel, Real Estate Investor
😢 Water Intrusion
"One of the biggest renovation mistakes I have ever seen was on a single-family home that had several additions put on over time that didn't have a good pitch to drain water. The inside of the home had a massive amount of water intrusion and was totally destroyed." -Bill Samuel, Blue Ladder Development
😩 Overlooking Structural Problems
"Homeowners often focus on the cosmetic changes in their houses and forget to assess the condition of elements that are hidden from the eyes. In my practice, people usually don't pay attention to the condition of wooden flooring supports, which leads to unpredictable floor behaviors. You should always thoroughly inspect the flooring beams from below. If there are any signs of wood rot, cracks, insect damage (carpenter bees, termites), you should first invest in replacing these parts and eliminating the infestation. If you don't do this before bringing new furniture and stuff inside, serious damage to the flooring may occur." -Sean Chapman, Carpenter and founder of Tools'n'Goods
😓 Ignoring HOA Regulations
"It's happened more than once where we have to stop working on a home remodel due to the HOA shutting the project down due to it breaking neighborhood regulations. Projects like home exterior painting or major kitchen renovations might require approval, so homeowners need to get permission before starting." -Andrew Wilson, Contractor Advisorly
😭 Not Having the Right Protective Gear
"It is paramount to protect your body as you tackle renovation projects. Be sure to get gloves, earplugs, face masks, safety goggles, knee pads, work boots, etc. Keep in mind that they need to be the right kinds for the job. For example, latex surgical gloves are not the right choice for a big sanding job or to handle sharp tools with." -Marty Basher, Modular Closets
😿 Ignoring Your Home's Architectural Style
"The most common mistake homeowners make while remodeling their homes is to make additions to their homes that do not fit the original construction style. It is good to make modern changes to your home, but they should always complement the style of the architecture of your home. Remodeling your home with a different style can reduce its value." -Jeff Johnson, Simple Homebuyers
Home remodeling errors can be avoided
Remodeling can have some pitfalls if you don't prepare yourself and avoid common mistakes. But it can also have huge rewards if you come up with a good plan and build a great team of professionals to take your project from vision to reality. Now that you can recognize some of the most common home remodeling mistakes, you're much more likely to have a successful renovation. Good luck with your project and happy remodeling!
Frequently Asked Questions
In what order should I remodel my house?
You should first do the things that protect the structural integrity of your home. Things like leaky roofs, outdated electrical systems. Next should come comfort items, like HVAC upgrades and repairs. Then come functional upgrades, like home additions, layout changes, and space planning in general. Cosmetic updates come last and include projects like new kitchen and bath finishes.
See also: Remodel Planning: Where to Start and the Order to Follow
How stressful is renovating a house?
Renovating a space can be quite a stressful project if you don't have the right team on your side. (See Mistakes #1 and #2 above.) If you can manage to choose the right remodeling firm, then they will help steer you away from making all the other home renovation mistakes on the list and help you have a much less stressful remodeling experience. (Notice I didn't say, "stress-free." We're still talking about some major disruptions to your life, even with the best team in place!)
Guide to Hiring a Remodeler
This comprehensive guide walks you through all the steps of choosing who will design and build your project, vetting remodeling companies, and ensuring that you have the best experience.