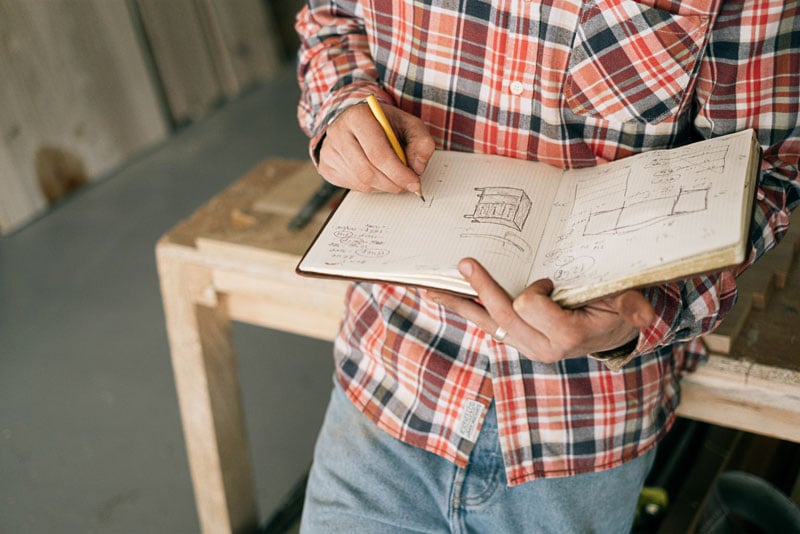 So you're tempted to save some money on your remodel?
Your project seems simple enough? You don't want to wait so long for a reputable, licensed contractor?
I understand why you might want to go the unlicensed contractor route, but be aware of the risks.
Your contractors should have a license, a bond, and insurance for a reason.
Imagine if the design and building trades were completely unregulated. What could go wrong if unlicensed contractors had free range to bid for all your renovations?
What Is the Risk of Using an Unlicensed Contractor?
I get it.
Hiring a cheaper contractor for help on a DIY job may seem like the easier thing to do.
But, let's consider instead what can go wrong if you don't use a reputable and licensed contractor.
Building or renovating your home is an enormous commitment, and you need to make informed decisions before breaking ground.
So, let's list and discuss the potential consequences of sidestepping a licensed contractor for your project.
Compromised structural safety
Decreased resale value of your property
Complications getting a home loan
Difficulty with homeowners insurance
Potential penalties from the City of Seattle
Wasted time and money on site
Seattle has a Residential Code all builders and renovators have to comply with. Ignoring these crucial building codes can have detrimental consequences.
"The Seattle Residential Code (SRC) provides minimum requirements for design and construction of single-family houses, duplexes, and townhouses with only three stories and with separate entrances. Seattle has adopted the 2018 International Residential Code, with amendments specific to our jurisdiction." — Seattle Government
If you're still unconvinced, let me provide some additional details about the seven main consequences of hiring an unlicensed contractor.
Consequence #1: Compromised Safety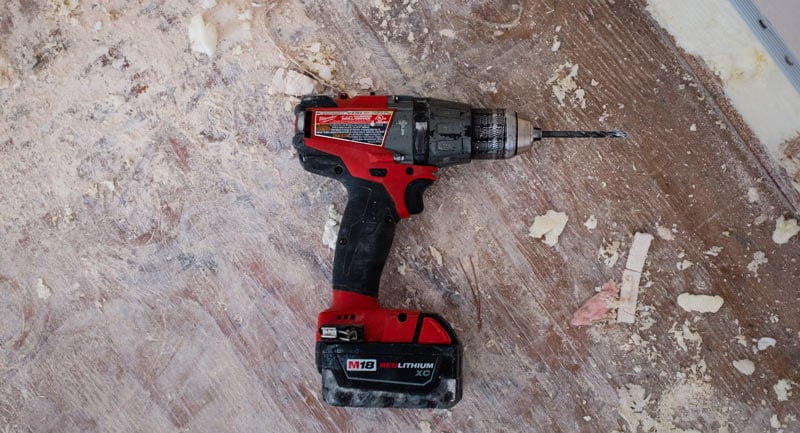 Source: Unsplash
Maybe you're thinking, "Adding a shower to my bathroom can't compromise the structural safety of my home. I'm just going to do it quickly with the help of my handyman neighbor."
Let's fast forward two years to when the sub-standard and unpermitted water pipe leaks behind your wall and contacts electrical wiring.
It could just lead to a night without light in the bathroom—or it could be a catastrophic event resulting in water damage or even an electrical fire.
If something like this were to happen, could you hold the unlicensed, uninsured contractor responsible when your insurance refuses to pay for the damages?
This is one of many things that can go wrong and is also the primary reason why working with only licensed and insured contractors is vital.
It's for your safety, both physical and financial.
Consequence #2: Decreased Resale Value of Your Property
Remember when you bought your first home? You made sure you knew exactly what you were paying for, right?
The same will be true for the potential buyer walking through your door when you're ready to sell your home.
Even if the buyer doesn't notice substandard or unpermitted work, the home-inspection process will reveal it.
If there is any unlicensed work on your property, you may have to amend it with the regulating authorities before the sale goes through.
Besides the time it'll take, penalties you'll face, and unnecessary stress to get approvals—there's a real possibility that the building inspector will instruct you to open up walls for inspection.
It can turn into an absolute mess, physically and financially, to get your property sold—and it can land you in court.
Consequence #3: Difficulty Getting a Home Loan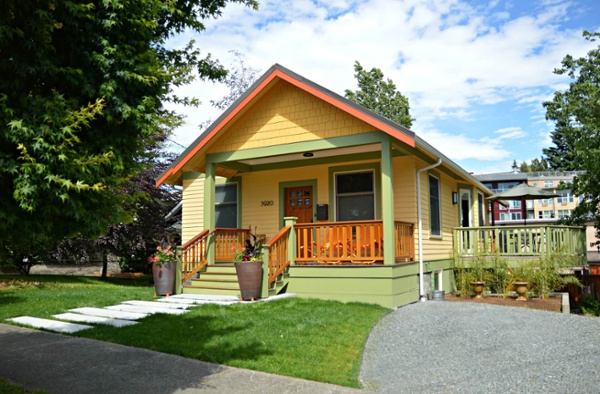 Fremont Bungalow Renovation
What if you're buying a home and find out the homeowner had unlicensed contracting work done?
It likely also means the home remodeling project and construction work was unpermitted, and a bank or other financial institution won't award a loan until it's up to par.
A bank won't take on such a liability, and neither will your insurance.
That brings me to the next point.
Consequence #4: Your Insurance Won't Pay
Okay, this point has various angles for you to consider.
First, you cannot get title insurance on a property if it has any outstanding mortgages, unpaid liens, or HOA dues.
Title insurance is vital for homeownership. It ensures that the ownership rights you receive are valid and free of any claims. It also protects you from issues that could occur down the line that could lead to a property dispute.
Second, using an unlicensed contractor puts you at risk of being liable for personal injuries in your home since the contractor is unlikely to be carrying his own insurance.
Third, if you suffer any damages post-construction because of poor workmanship and the lack of a contractor's license, you'll find yourself on an island once again.
If your insurance company finds out you didn't comply with all the relevant industry standards, licensure, and permits, they likely won't honor any claims.
Working with an unlicensed contractor might, in fact, get you in trouble for fraudulent practices if you don't inform the city and get permission first.
It's simply not worth taking on such a heap of liability, as it can ruin not only your reputation but your bank balance, and it can end you up in court.
Consequence #5: Penalties from the City
Here's a short extract from the Seattle Department of Construction & Inspections (SDCI), regarding penalties if contractors cannot comply with the city's construction law:
R103.5 Civil penalties. Any person violating or failing to comply with the provisions of this code shall be subject to a cumulative civil penalty in an amount not to exceed $500 per day for each violation from the date the violation occurs or begins until compliance is achieved. In cases where the building official has issued a notice of violation, the violation will be deemed to begin, for purposes of determining the number of days of violation, on the date compliance is required by the notice of violation.
R103.8 Alternative criminal penalty. Anyone who violates or fails to comply with any notice of violation or order issued by the building official pursuant to this code or who removes, mutilates, destroys or conceals a notice issued or posted by the building official shall, upon conviction thereof, be punished by a fine of not more than $5000 or by imprisonment for not more than 365 days, or by both such fine and imprisonment for each separate violation. Each day's violation shall constitute a separate offense.
Any worker performing construction-related services must have a license to get all the relevant building permits from the city. There are no shortcuts in this process.
As the homeowner, you can apply to the city for a permit to do the work yourself, but you'll still require a city inspector to inspect your work to make sure it is done according to the approved plans and the applicable building codes.
Check with your regulatory authority to find out when to request an inspection.
Consequence #6: Time and Money Wasted on Site
Time and expertise don't come cheap.
When you hire contractors without the proper license, it can cause unwanted delays.
There's an old saying: "Buying cheap is expensive." It's surely the case when planning a home renovation.
When you weigh the pros and cons of only employing licensed contractors, it's in your favor to take the approved route.
You're protected when you sign a contract with a licensed contractor—and that's the goal of the licensing authorities. To safeguard everybody involved.
When you make use of a reputable and licensed contractor, you can expect to fall in love with your home all over again.
Consequence #7: A Lien on Your Property
If you've read this far, you may already be convinced that hiring an unlicensed contractor can create lots of headaches. But I've saved one of the most serious consequences for last.
Q: What is a lien?
A: A lien is a legal claim on your property to secure payment of a debt.
If you hire an unlicensed contractor, you can be left with liens on your property, which makes it difficult for you to sell or refinance your home in future years.
Let's take a look at how this might play out in real life.
You hire "Chuck with a Truck" as a general contractor to remodel your bathroom. Chuck isn't licensed, bonded, or insured. (But he offers you a low price and promises to complete the job quickly.)
Let's say Chuck brings in a subcontractor, Tiler Tim, to lay the tile.
Months later, you find out that Tiler Tim has put a lien on your home.
What happened?
It turns out that Chuck, who has stopped answering your calls after your write him his check, never paid Tim for the tiling work. Now it's up to you to cover the cost of tiling. Even though you thought you already paid! You probably can't sell your home or refinance until you do. And you don't have much recourse other than to pay up.
Multiply that scenario by all the other subcontractors and materials suppliers Chuck might have stiffed over the course of your project, and you can see how you might be left holding the bag for quite a bit of money.
Worst case scenario: If you can't come up with the cash to pay off the property lien, the subcontractor, supplier, or whoever Chuck didn't pay could eventually force the sale of your home to satisfy the debt.
If you hire a licensed contractor, on the other hand, you have assurances that all the work has been paid for and is guaranteed. If your contractor doesn't deliver what you paid for, you can take the matter up with his insurance or bond company.
Licensed contractors are also much less likely to put a frivolous lien on your property because they know if you countersue them and win, they risk having their license suspended.
Quick Reference Guide
If you've already hired an unlicensed contractor, there are ways to resolve disputes. I've answered a few commonly asked questions to help you.
Question
Answer
What does an unlicensed contractor mean?

Any person bidding to do construction work that is not registered with the

Department of Labor and Industries

What is the risk of using an unlicensed contractor?
An unlicensed contractor won't have a surety bond and certificate of liability insurance to safeguard your project against contractor liabilities
Can a contractor be insured but not licensed?
No, not with the proper authorities
Can I sue a contractor that misrepresented himself?

If he signed a contract in which he represented himself as a licensed general contractor, and you paid him money for work he didn't complete, then you can file a suit.

You should also report him to the state's licensing board.

How do I get my money back from an unlicensed contractor?

You can:

Hire an attorney.
Go to

Small Claims Court

.
Post an honest review on a trusted consumer. site. This proves to be good motivation for most contractors to resolve issues.

What do I do if I was reported for engaging in a renovation without permits, using an unlicensed contractor?
Consult with a construction attorney to help to clarify the options available on that front.
Let's Bring It All Home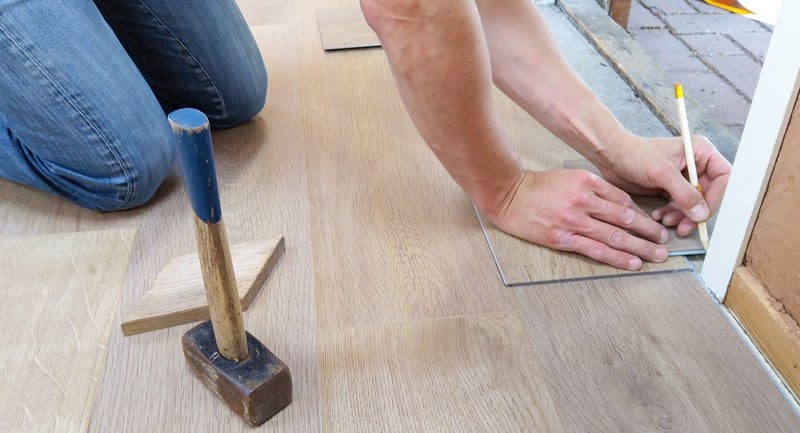 Source: Pexels
There are obvious red flags to look out for when choosing a contractor.
Here are a few to help you along the way:
The contractor demands a large upfront payment in cash
They are willing to start without the relevant permits in place
The quoted price is way below any of the others you got for the same work
There is no officially drafted contract for the work and price
The fastest way to move past any of them is to ask for proof that the contractor's license is valid in Seattle. Make sure the license is for the type of work the contractor will perform for you. For instance, a licensed general contractor is not licensed to do electrical work.
Also remember to ask for proof of insurance of bond.
Remodeling your home should be a joyful and exciting time for your family. Don't let an unlicensed contractor turn the experience into a nightmare you can't afford, or forget.
The very first step on your home remodel checklist must be to find a reputable and licensed contractor so you can experience a no-regrets home makeover.
Is it more expensive to appoint a licensed design-build contractor?
Yes, initially it is.
But the long-term benefits far outweigh the short-term savings.
Guide to Hiring a Remodeler
This comprehensive guide walks you through all the steps of choosing who will design and build your project, vetting remodeling companies, and ensuring that you have the best experience.